On the west side of the UNT Art Building, you can enjoy the new sculpture "Shadow Garden" by Matthew Ritchie. Photo by Allie Moore.
Welcome, Friends, to your CVAD Update!

Message from Dean Hutzel
Aug. 16, 2022
Dear Friend of CVAD,
Greetings from the UNT campus, where the lull of summer is being replaced now with a buzz of anxiety and excitement as August leads us into the start of the next school year! While we enjoy the quiet disconnect that summer often affords us, we are also always eager to welcome new and returning students and faculty to campus, to watch the halls and classrooms of CVAD come back to life, and to witness our community of creatives imagining the future. And we have a lot to look forward to this academic year!
In this issue, you will find information about alumni who have been in touch recently, the Strategic National Arts Alumni Project, university and CVAD enrollment and hiring, our new Student Success Center, a save-the-date request for "CVAD Celebrates," and more.
With that, let me remind you that you are an important member of the CVAD community! Please visit us, send us a note, or donate to one of our many student scholarships. And we hope to see you on Oct. 22 at "CVAD Celebrates!"
Warmly,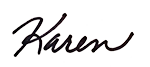 Karen Hutzel, Ph.D.
Dean and Professor
College of Visual Arts and Design
#UNTCVAD Facebook | Instagram | YouTube
Catch up with a fashion designer, a ceramicist, an elementary school art teacher, a painter who is also a college administrator and more! Click on a photo below to read about each alum and visit the Alumni in Touch web page for information shared recently by other alums.
Coming to CVAD alumni Oct. 11–Nov. 28, 2022: This year, alums will receive a message from the Strategic National Arts Alumni Project, SNAAP, asking alums to complete a survey about their experience in school. This survey is nationwide in scope; however, CVAD has commissioned SNAAP to provide a report specific to CVAD alums. Your participation will provide data to help inform our future programming and curricular planning.
The SNAAP survey is offered only to participating institutions and their graduates. Your invitation to participate in the survey will arrive via email in October 2022; click through to the survey to tell us about your experiences.
Since its inception in 2008, SNAAP has gathered information from more than 200,000 arts and design alumni of more than 300 colleges and universities. This comparative approach to data collection has helped individual colleges and universities like UNT identify how their arts and design programs measure up against their peers. For example, SNAAP data has been used to provide artists with more entrepreneurial training, effectively changing the national conversation on the value of an arts degree.
We look forward to your participation in the SNAAP survey to help CVAD continue to be the best possible advocate for the arts on our campus and beyond.
Save the date for "CVAD Celebrates."
We are looking forward to an opportunity to celebrate with all members of the CVAD community on Oct. 22, 2022, 4–6 p.m., as we dedicate "Shadow Garden," the new Matthew Ritchie sculpture on the west side lawn of the UNT Art Building, and the new Art Annex, home of the ceramics program and M.F.A. students' studios.
Please save the date for "CVAD Celebrates," where alumni, friends, faculty, staff, students, and the community will be invited to join us for these dedications, tour open M.F.A. studios, and celebrate in the courtyard of our beautiful main building.
Overall, university enrollment is currently 12% higher than it was this time last year. CVAD will welcome more than 2,400 new and returning students to the college, five new tenure track faculty, two new lecturers, and, as part of a new mentoring program modeled after post-degree fellowships, five new visiting assistant professors. Our students will continue to benefit from the immediate and direct impact of faculty members who are experts in their fields of study.
Welcome to the newest members of the CVAD community!
Brian Boyd, lecturer, Communication Design: Graphic Design
Diane Chenault, senior administrative specialist, Department of Design
Jill Gower, career coach
Beth Link, visiting assistant professor, Art Education
Carey Gibbons, assistant professor, Art History
Letitia Huckaby, visiting assistant professor, Studio Art: Photography
Cassini Nazir, assistant professor, Communication Design: User-Experience Design
Donny Nie, visiting assistant professor, Studio Art: Drawing and Painting, Printmaking
Alisa Otto, visiting assistant professor, Fashion Design
Ailie Pankonien, collection manager and senior administration specialist, Texas Fashion Collection
Matthew Porter, lecturer, Fashion Design
Layla Seale, visiting assistant professor, Art History
Omari Souza, assistant professor, Communication Design: User-Experience Design
Jeannine Vail, assistant professor, Interior Design
Amanda Weiss, development support coordinator, CVAD Office of Development
Su Yang, assistant professor, Foundations
New! CVAD Student Success Center
This year, we are opening our new CVAD Student Success Center, where students can seek guidance from our two career coaches, Marcy Bishop-Lilley, and Jill Gower, and college recruiter Kevin Contreras.
We aim for every CVAD student to graduate having completed at least one of the following: participated in an internship, applied to graduate school, completed student teaching, or developed a business-artist plan. We are committed to supporting CVAD students beyond graduation — into their futures as their careers develop.
Edward M. Blackburn III, b. June 15, 1940

Ed Blackburn, age 82, from Fort Worth, died July 31, 2022. He taught painting and drawing at UNT from Sept. 1, 1994, to Aug. 31, 2017. Born in 1940 in Amarillo, Texas, Blackburn earned a B.F.A. from the University of Texas, Austin, in 1962 and an M.A. from the University of California, Berkeley, Calif., in 1965.
He created art with his wife of 57 years, artist Linda Blackburn, and was primarily considered a painter but has worked as a printmaker, writer, poet, musician, and filmmaker. He was the recipient of two separate National Endowments for the Arts Grants for painting in 1977-1978 and 1989-1990, and in 2010 he was awarded the Distinguished Texas Artist Award. His work can be linked to historical art movements such as Photorealism and Pop Art but overall defies categorization.
Art by Blackburn can be seen in the UNT Libraries Digital Library and online through the Rudolph Blume Fine Art ArtScan Gallery and YouTube.

UNT Night at the Texas Rangers, Aug. 26, 5 p.m.: Scrappy Hour; 7:05 p.m.: Game
Globe Life Field, Arlington, 734 Stadium Dr, Arlington, TX 76011
Through Sept. 3: Exhibition — "Congo Gravitational Waves // A Metadigital & Tantalean Tale" by Kongo Astronauts, CVAD Gallery, UNT Art Building, Room 160
Aug. 22–Sept. 16: Exhibition — "Emergence" by the CVAD Foundations Program, Cora Stafford Gallery, UNT Art Building, Room 100
Aug. 26, 5 p.m.: UNT Night at the Texas Rangers, Globe Life Field, Arlington
Sept. 5: Labor Day, university closed
Sept. 6 and Oct. 18, OLLI Event: "Behind the Seams: Inside the Texas Fashion Collection," TFC Director Annette Becker, guest speaker
Sept. 8, 5:30–7 p.m., OLLI Event: "Murder, Mayhem and the Mafia," by Associate Professor Laura Evans, guest speaker, Robson Ranch Clubhouse
Oct. 4, 2022–Jan. 28, 2023: Exhibition — "A Banquet for Seaweed: Snapshots from the Arab 1980s," Nada Shabout, curator, CVAD Gallery, UNT Art Building, Room 160
Oct. 11–Nov. 28: Strategic National Arts Alumni Project, SNAAP Survey
Oct. 22, 4–6 p.m.: "CVAD Celebrates" event
Nov. 25–26: Fall Holiday Break, university closed
Dec. 6: Next edition of News and Views Friends of CVAD newsletter
Dec. 26–30: Winter Holiday Break, university closed
UNT Alumni Calendar | UNT Events Calendar

Gif courtesy of alumna Megan Motown, Class of 2010
This e-newsletter is produced by CVAD Marketing, Office of the Dean.
Questions, comments or suggestions? Contact us.
Email: cvad.Marketing@unt.edu | 940-369-5249
Mailing address: 1155 Union Circle #305100, Denton, TX 76201
Physical address: 1201 W. Mulberry St., UNT Art Building, Room 101, Denton, TX 76203-5017