Aaron Pozos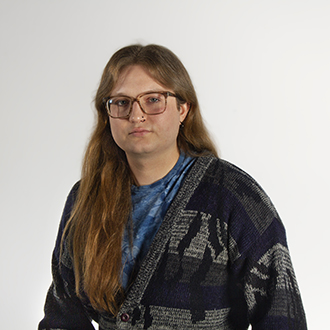 Hometown: San Antonio, Texas
Website | Instagram
My artwork uses the traditions of printmaking, photography, and fiber arts to dissect the myths, history, and current moment of American culture. My methodology includes photographing sites where governmental and capital power is most present. Photography is my tool for documenting the present, while quilting and printmaking are my way of reflecting on and digesting ideological concepts that are present in our culture. The quilt is a symbol of comfort in our personal ideologies. My work aims to destigmatize direct action and encourages the viewer to reevaluate how meaningful change can be made today.
---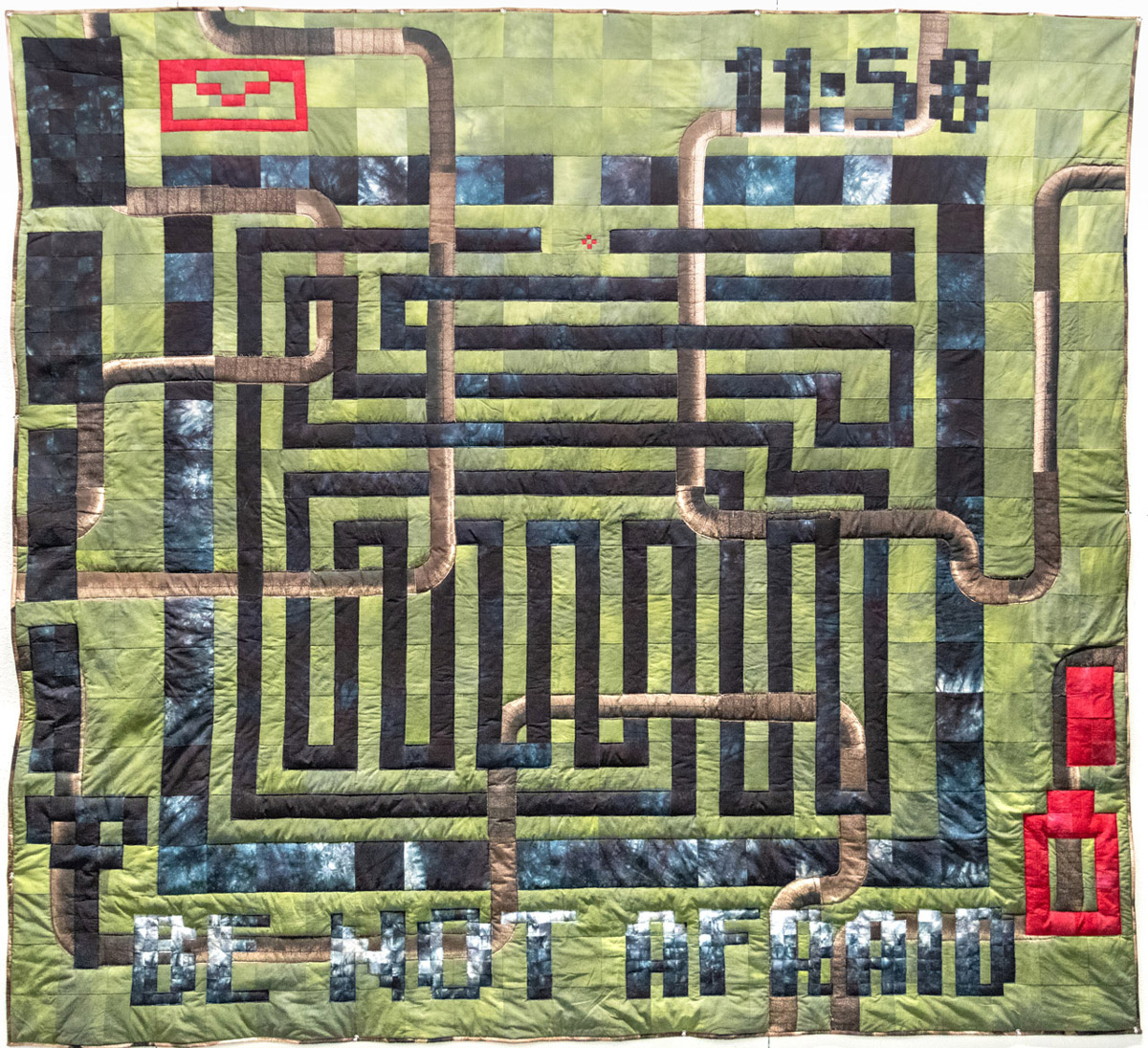 "Technouroboros," 2022
Quilt with toned cyanotype, applique, and dyed fabric
84 x 96 in.
---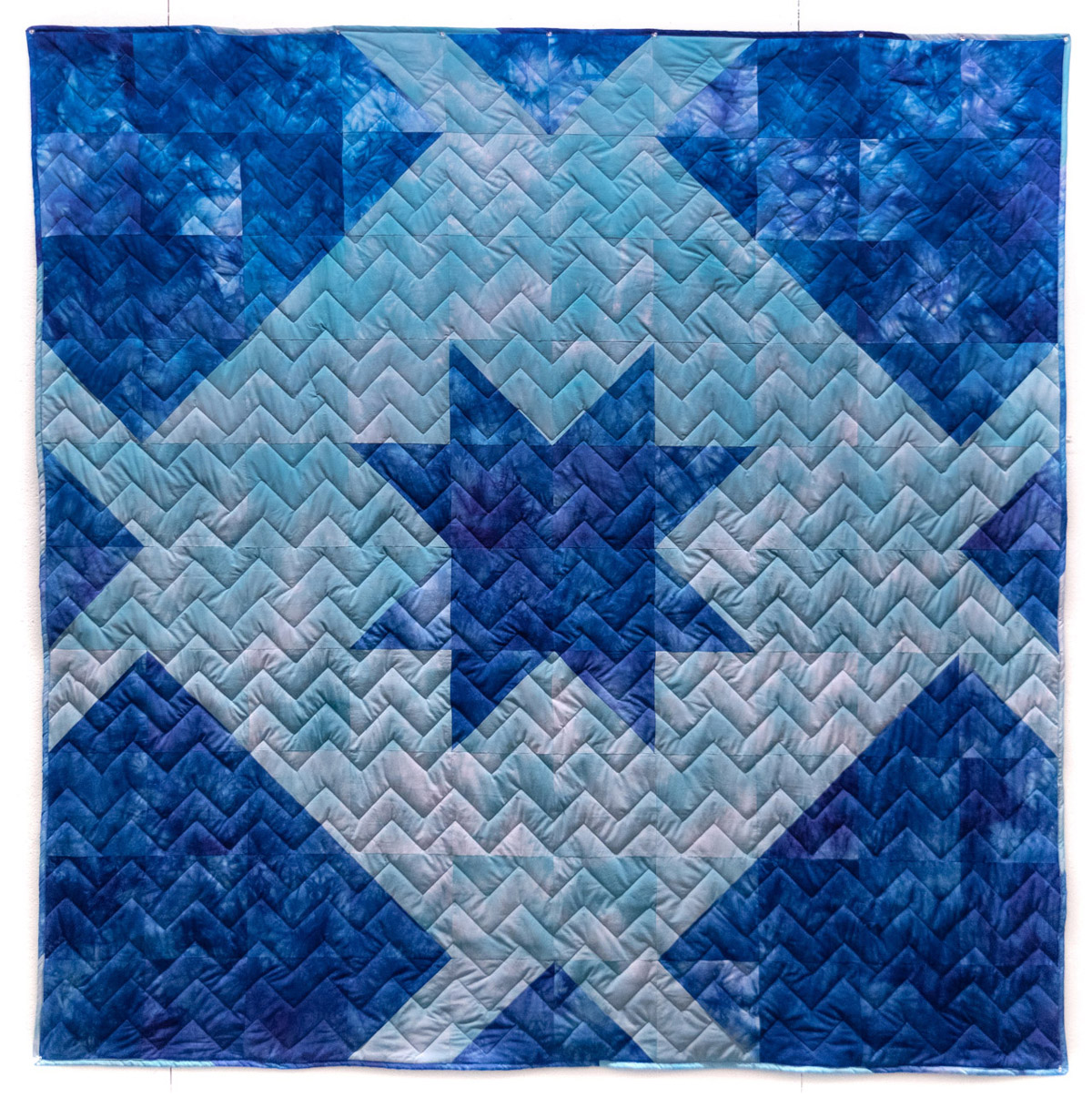 "Moving Blanket," 2022
Quilt with dyed fabric
80 x 80 in.
---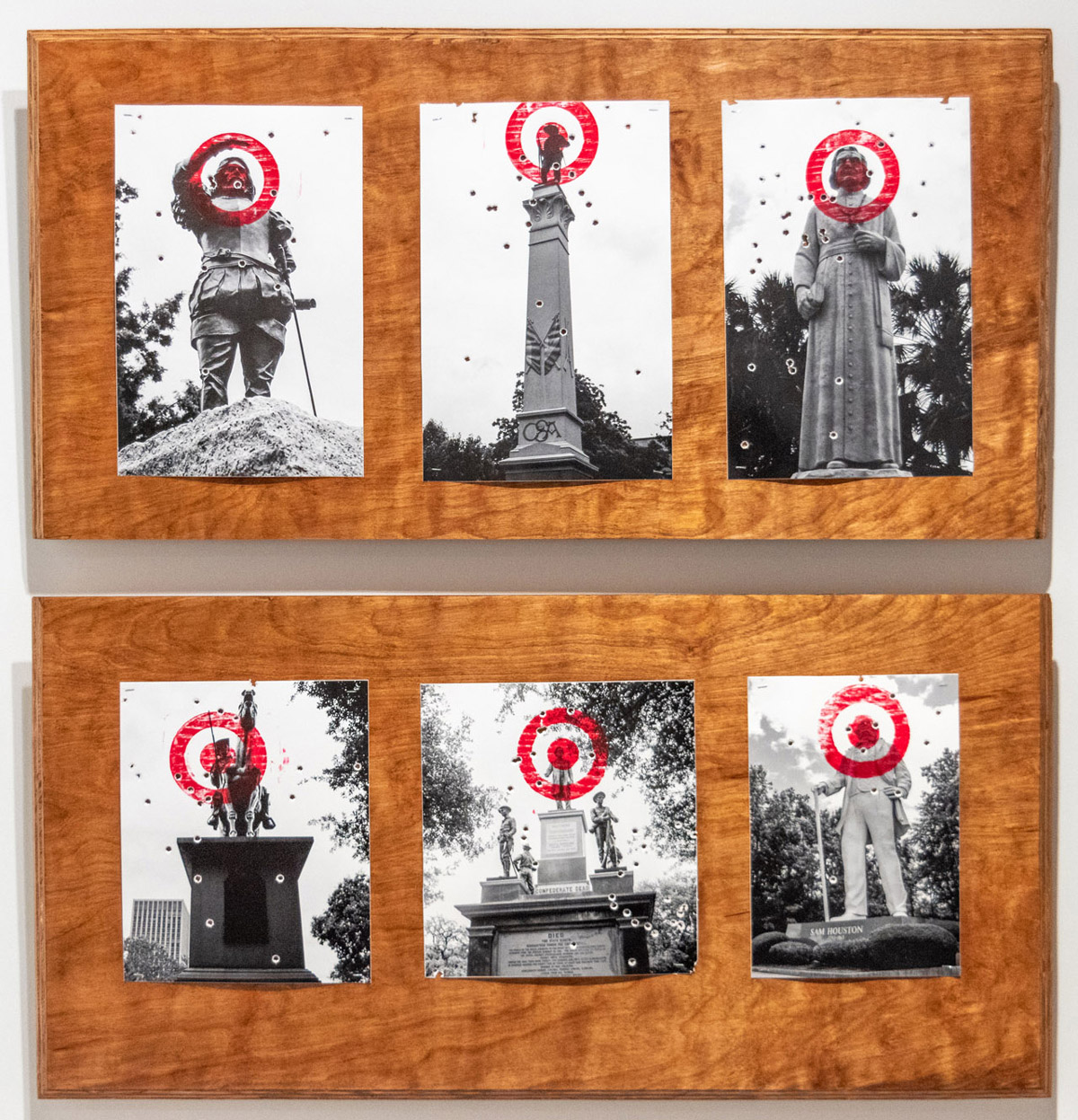 "Six Idols Over Texas," 2022
Plywood, woodcut on archival inkjet prints, 9mm ammunition, staples
50 x 48 in.
---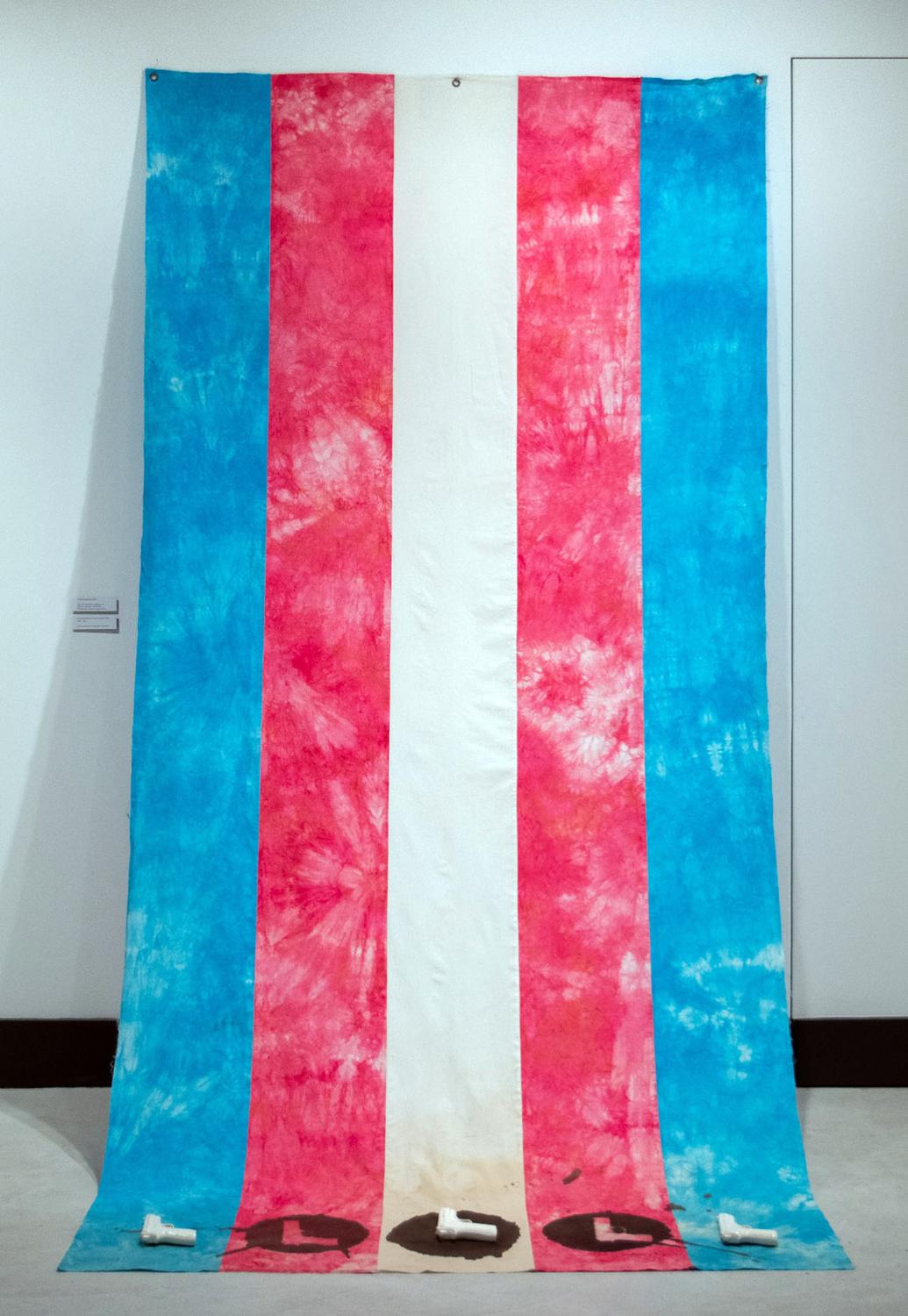 "ITS DANGEROUS TO GO ALONE! TAKE THIS.," 2021
Toned cyanotype on dyed fabric, porcelain
144 x 64 in.
---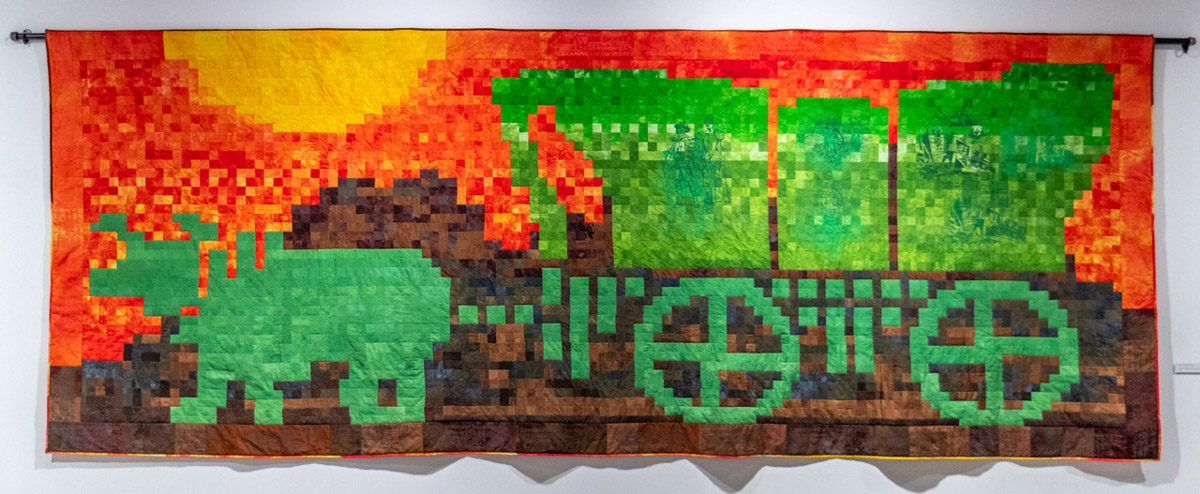 "Into the Thick of It," 2022
Quilt with screenprint on dyed fabric
98 x 176 in.