Christine Drake-Thomas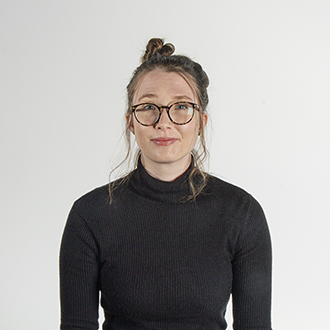 Hometown: The Woodlands, Texas
Dale Data - Instagram | Instagram
Surveillance capitalism is pervasive within our everyday lives: turning every movement, emotion, or thought into a commodity to be turned into an ad for us. As our meta-data is bought and sold to third parties, we are coerced into buying products from targeted ads. This system of behavioral manipulation combines analytics of human psychology and emotions to make us nodes within an accurate capitalist network. My work scrutinizes current economic structures through videos, installations, augmented reality and digitally printed garments. In my practice, I satirize data collection, extraction, and commodification through an accumulation of my own user information from large tech companies – including Meta, Google and Apple. This data is used to digitally produce patterns and create a collection of garments. Through this production of clothing, my work visually represents the symbiotic relationship between consumer capitalism and surveillance capitalism.
---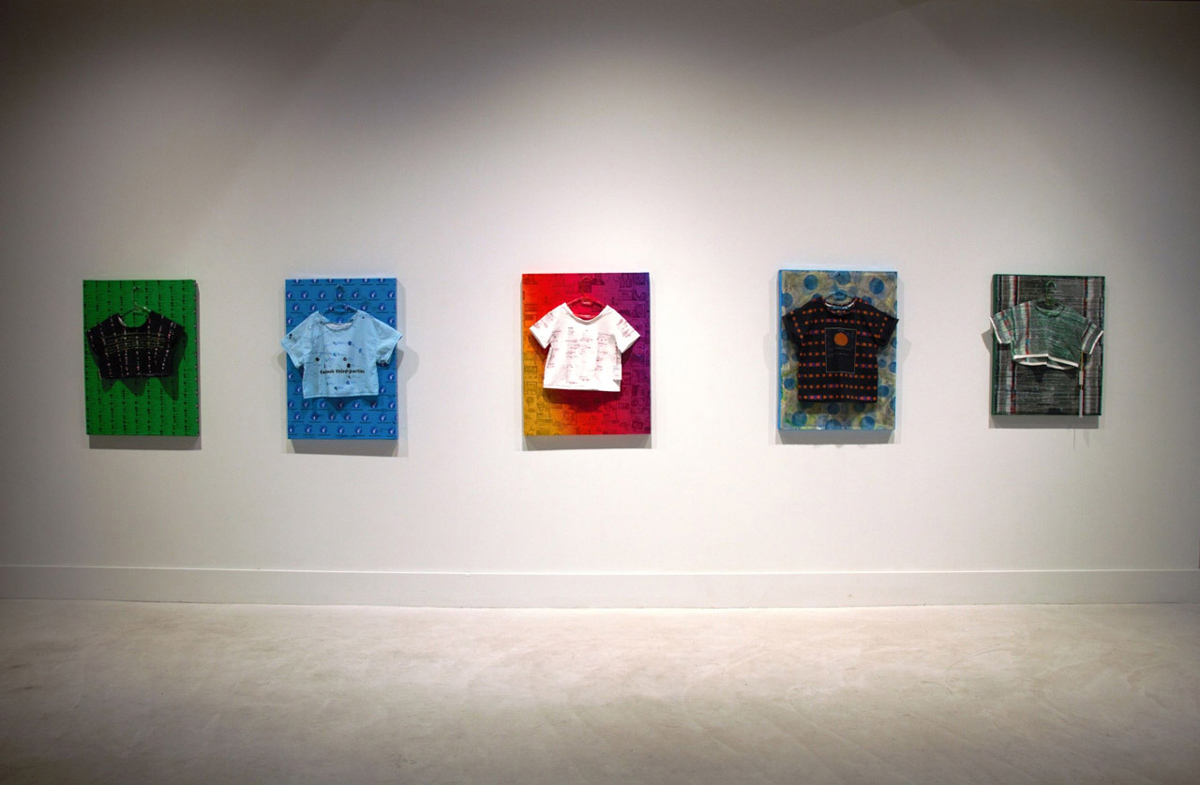 "The Third-Party Pop-Up Shop" exhibition image. "Google Crop Top," left, "iPhone Geolocations Graphic T-Shirt," "Instagram Crop Top," "Spotify Crop Top," and "Facebook Third-Parties Crop Top"," 2022
Artist's data, digital print on cotton, a resin-coated digital print on Masonite, resin hanger, printed tags.
---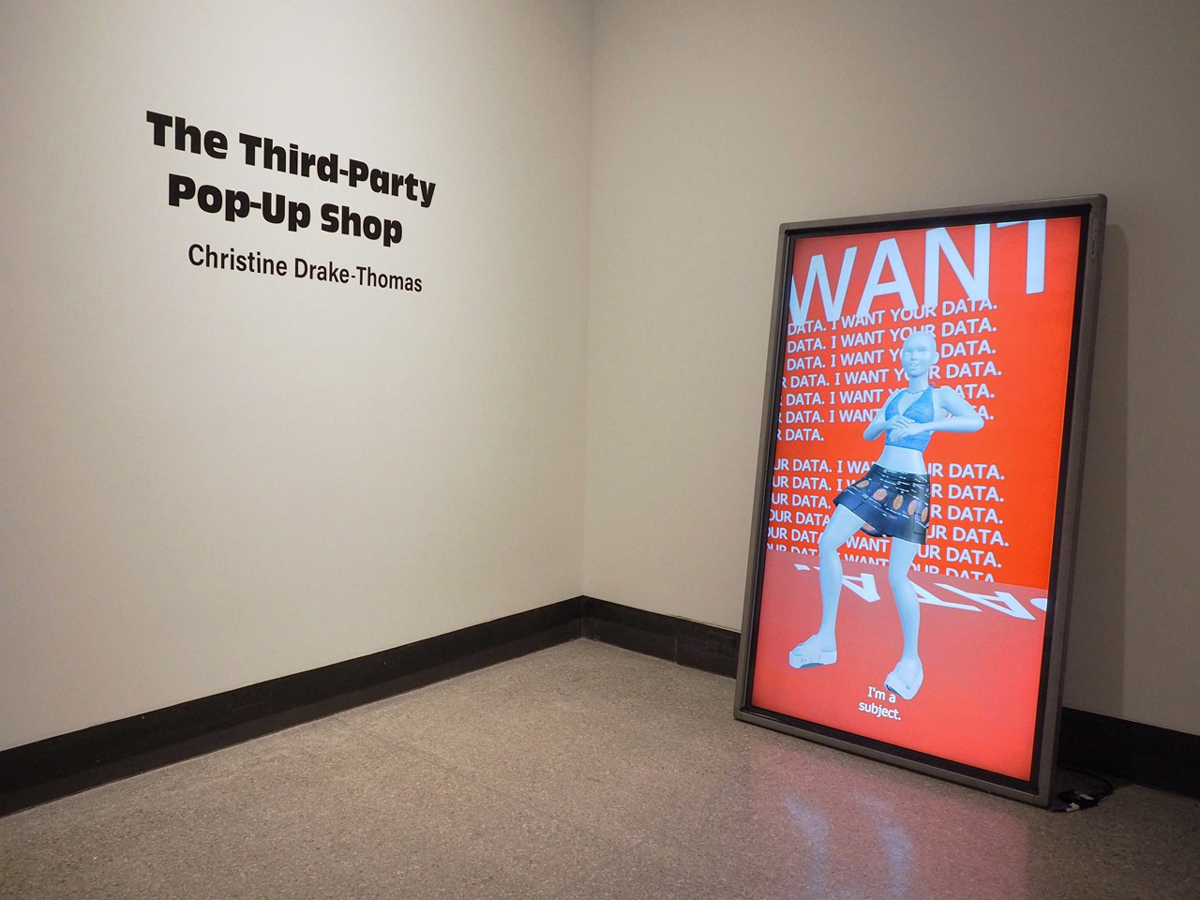 Exhibition image, "Surveillance Capitalism is a Savage," 2022
video still
---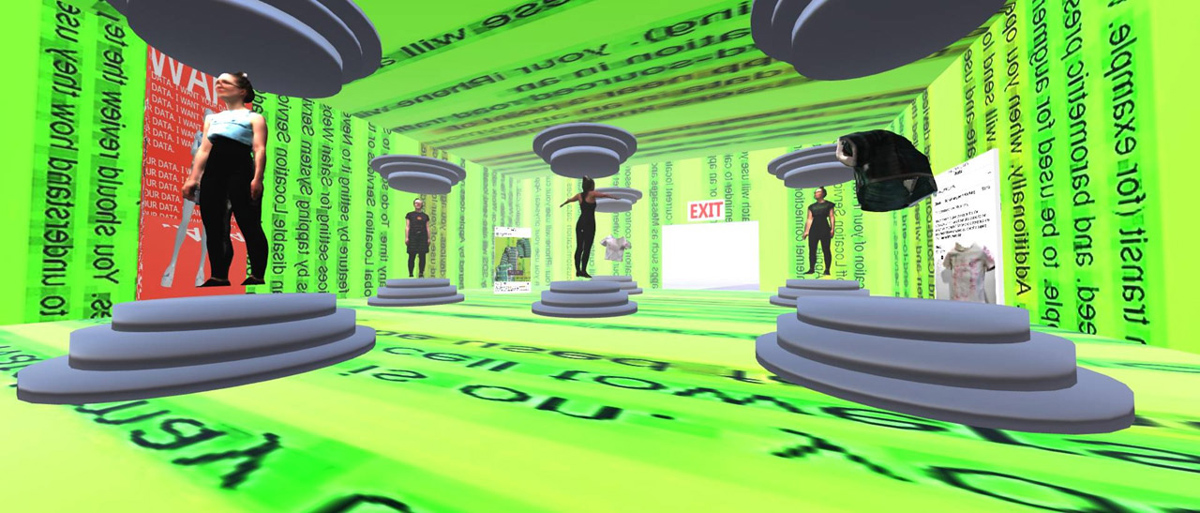 "The Third-Party Pop-Up Shop Display Floor," 2022
Augmented reality space including 3D scans of artists and garments, 3D mesh, Tiktok_Techno-Capitalism.mp4, Apple's Legal Statement for Significant Locations
---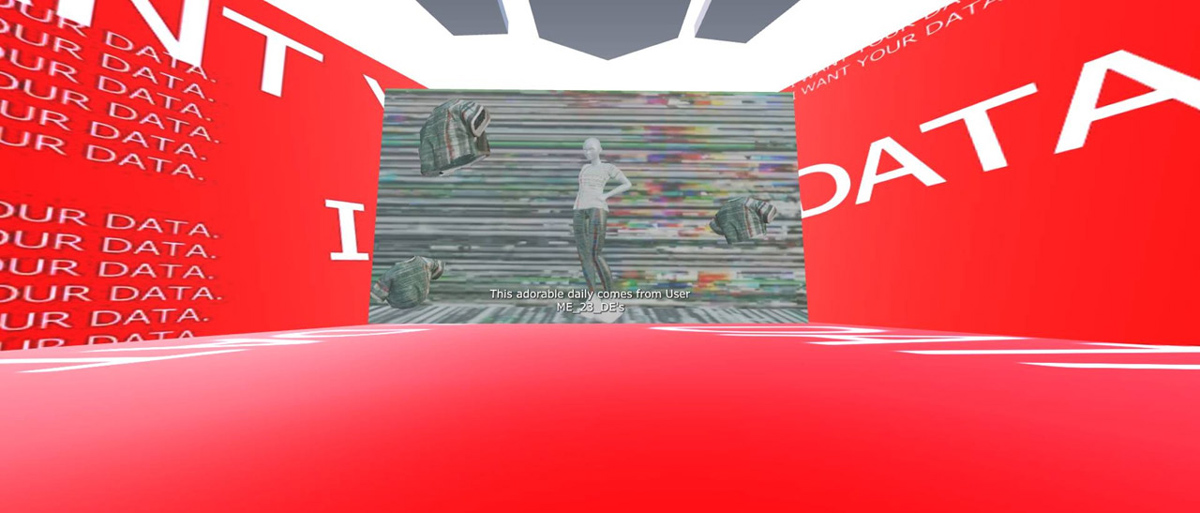 "The Third-Party Pop-Up Haul" exhibition image in the "I WANT YOUR DATA Viewing Rooms," 2022
video still
---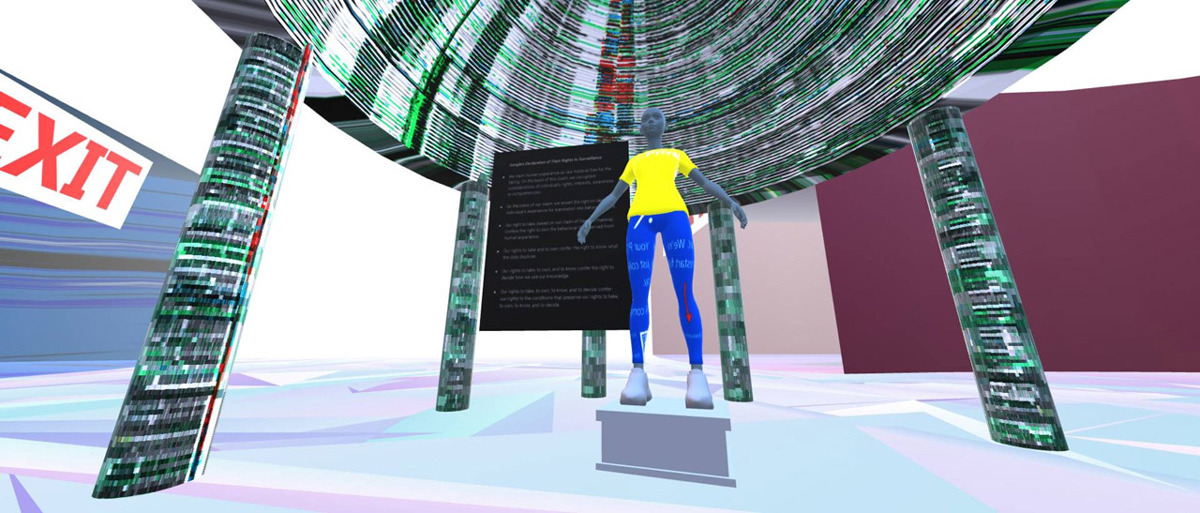 "The Temple of Google (Dale Data Declares the Rights of Google to Surveillance)," 2022
AR, 3D mesh, Google Chrome Search History.jpg, found text, audio