Joshua Steven Bryant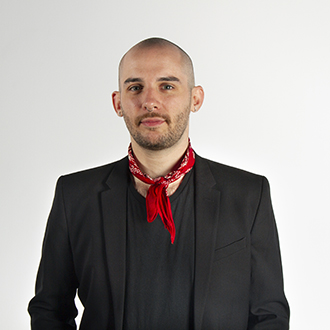 Hometown: China Spring, Texas
Website | Instagram
I use the domestic as a locale to consider the function of a queer body within the "American Dream." I frequently remove the objects from their intended uses through various methods of alterations. Breaking things down to queer identity, objects, space, and community, I consider each object as a stand-in for individuals liberated from the pressure of preconceptions and mastery. Each lends itself towards the community identity, serving individually as separate functions within the experience but also collectively serving as an invitation for on-lookers to join this community that we would define together.
---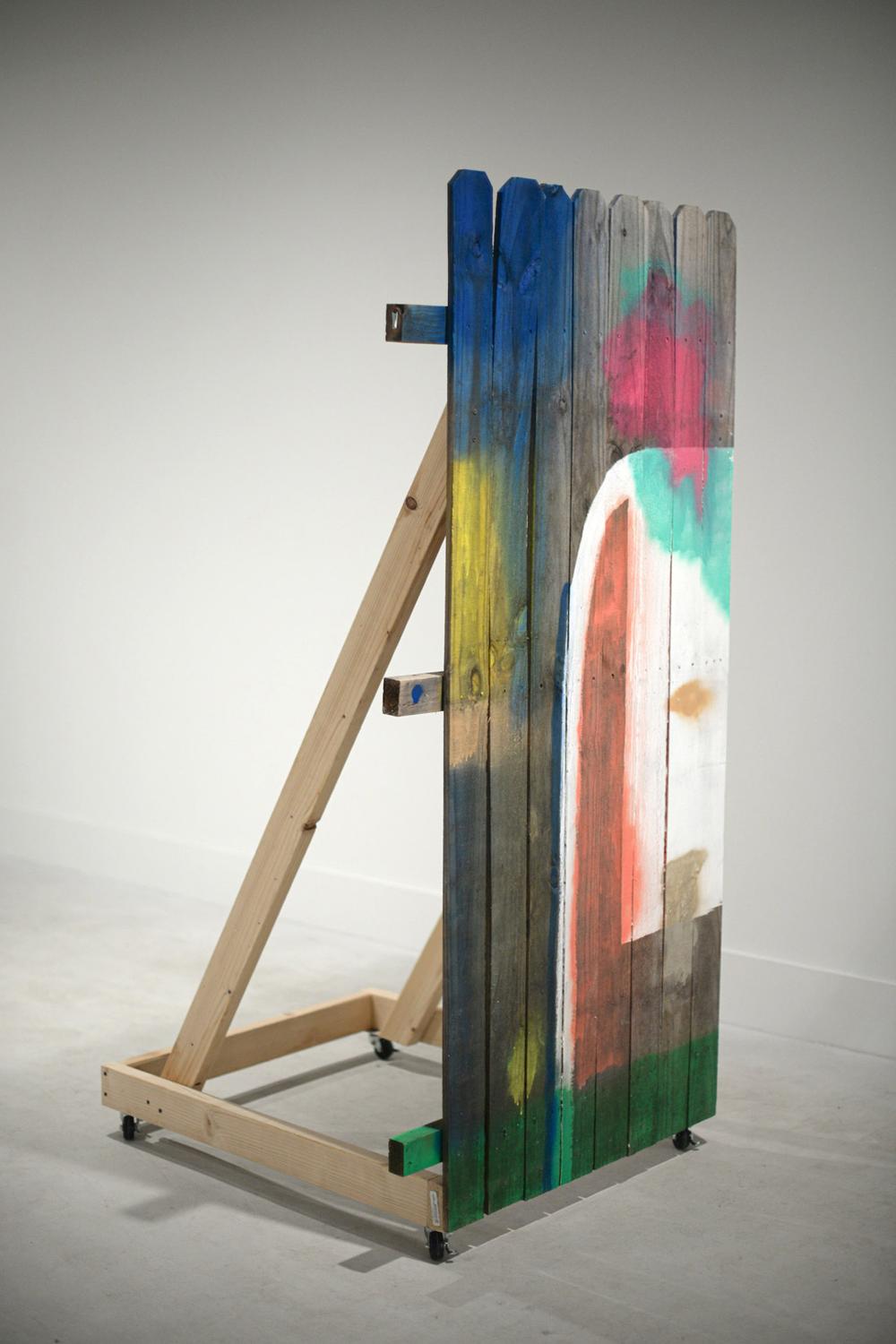 "A Ruse, Not a Rose, Nor a Rise," 2022
Found fence, wood, casters, house paint, spray paint, nails, screws
75 x 36.5 x 39.5 in.
---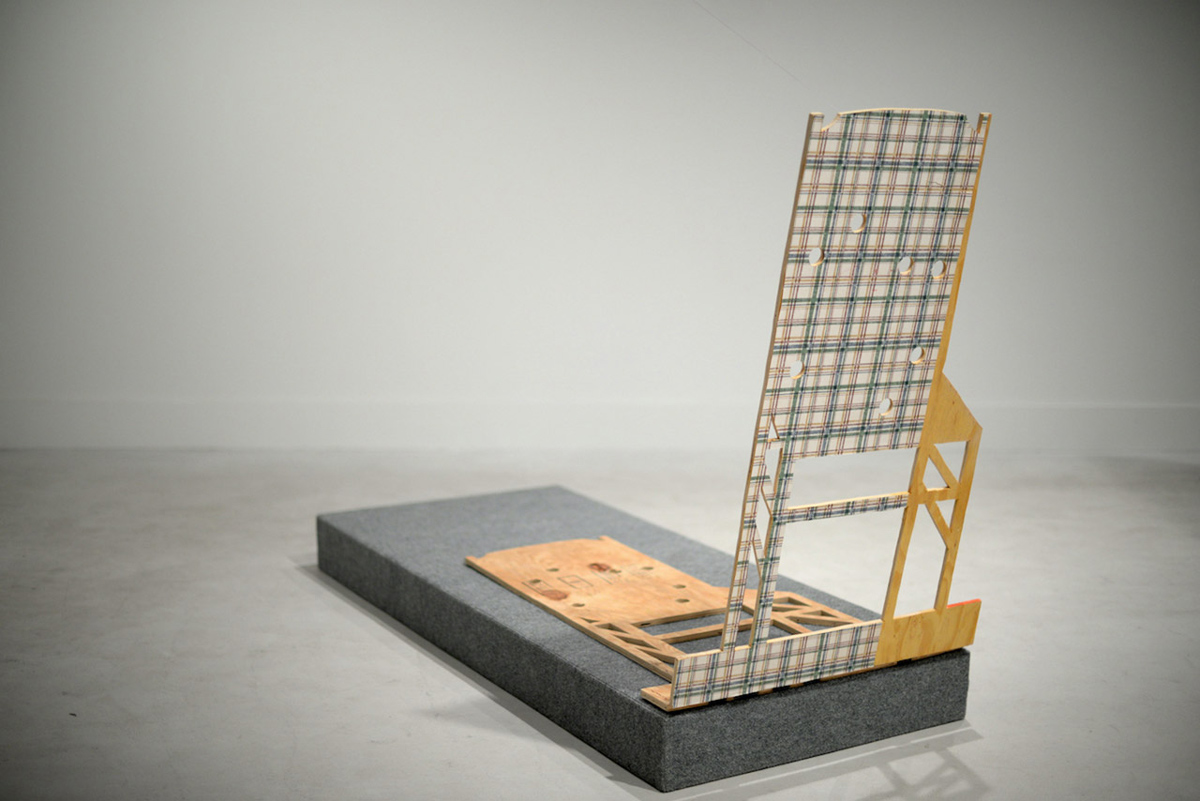 "Popcorn Ceiling Visions," 2022
Plywood, wallpaper, carpet, wire, paint marker, alcohol marker, hinges, screw eye, screws, staples
117 x 31 x 142 in.
---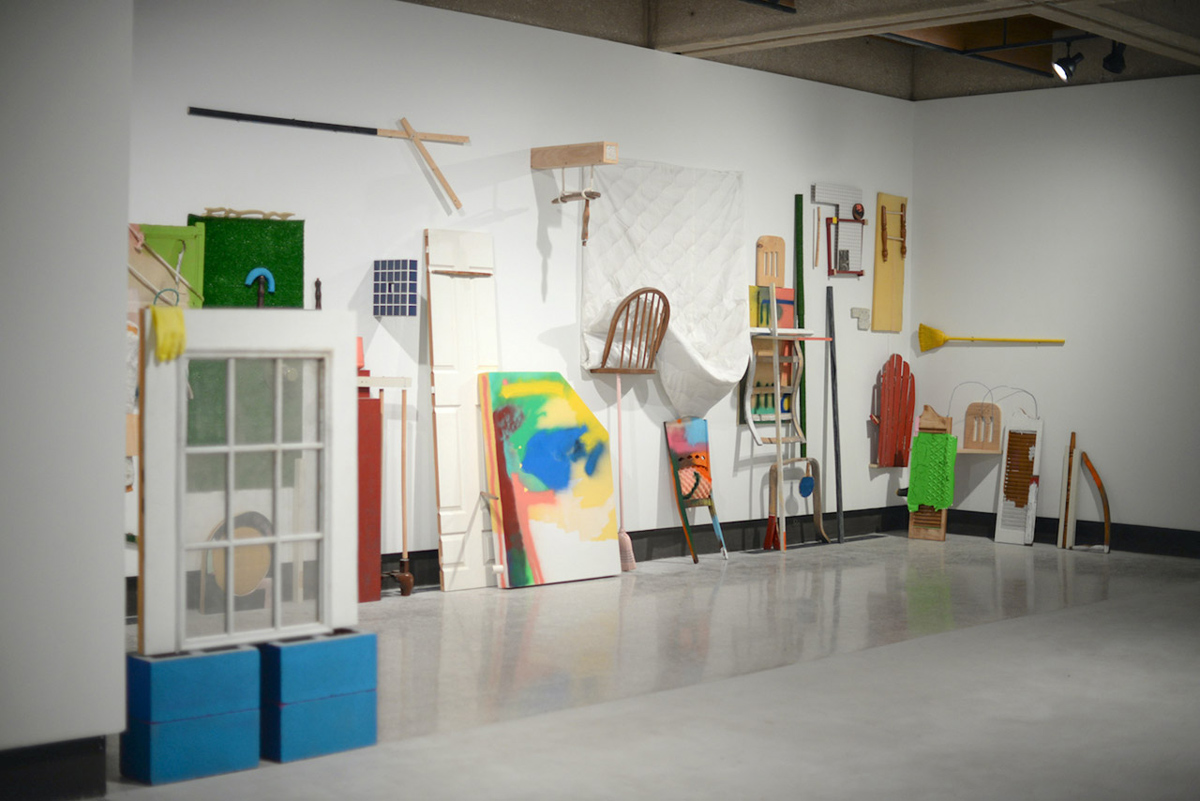 "We Told Two People," 2022
Deconstructed chairs, couch cushions, foam, door, brooms, shudders, wood, ping pong paddle, tile, grout, papier mache, receipt paper, poly-fill, cotton fabric, faux grass, cork, rope, string, digital print on cotton, batting, carpet, wire, nylon stocking, jar with things taken from my dog's mouth when she was a puppy, acrylic paint, house paint, spray paint, paint markers, screws, nails, staples
---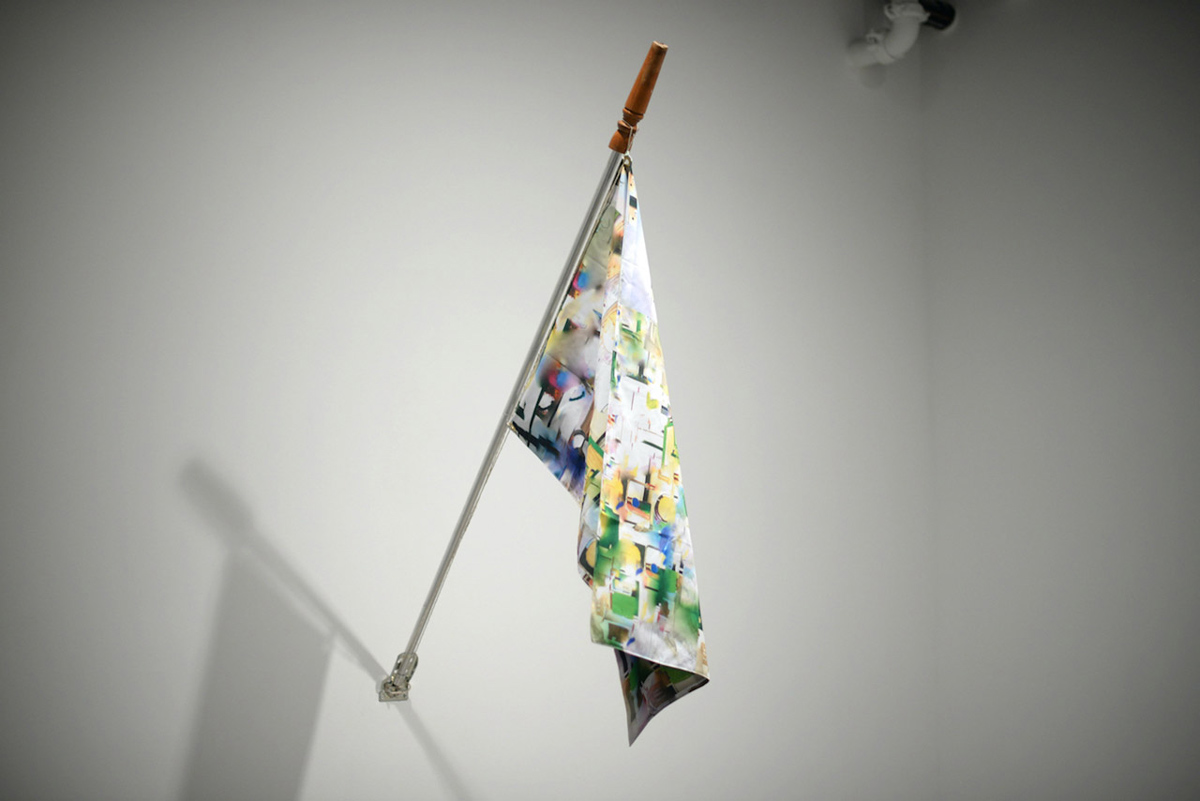 "He Sings the Songs that Remind Him of the Next Times," 2022
Digital print on polyester, flagpole, chair leg, rope, grommets, screws
49 x 15 x 34 in.
---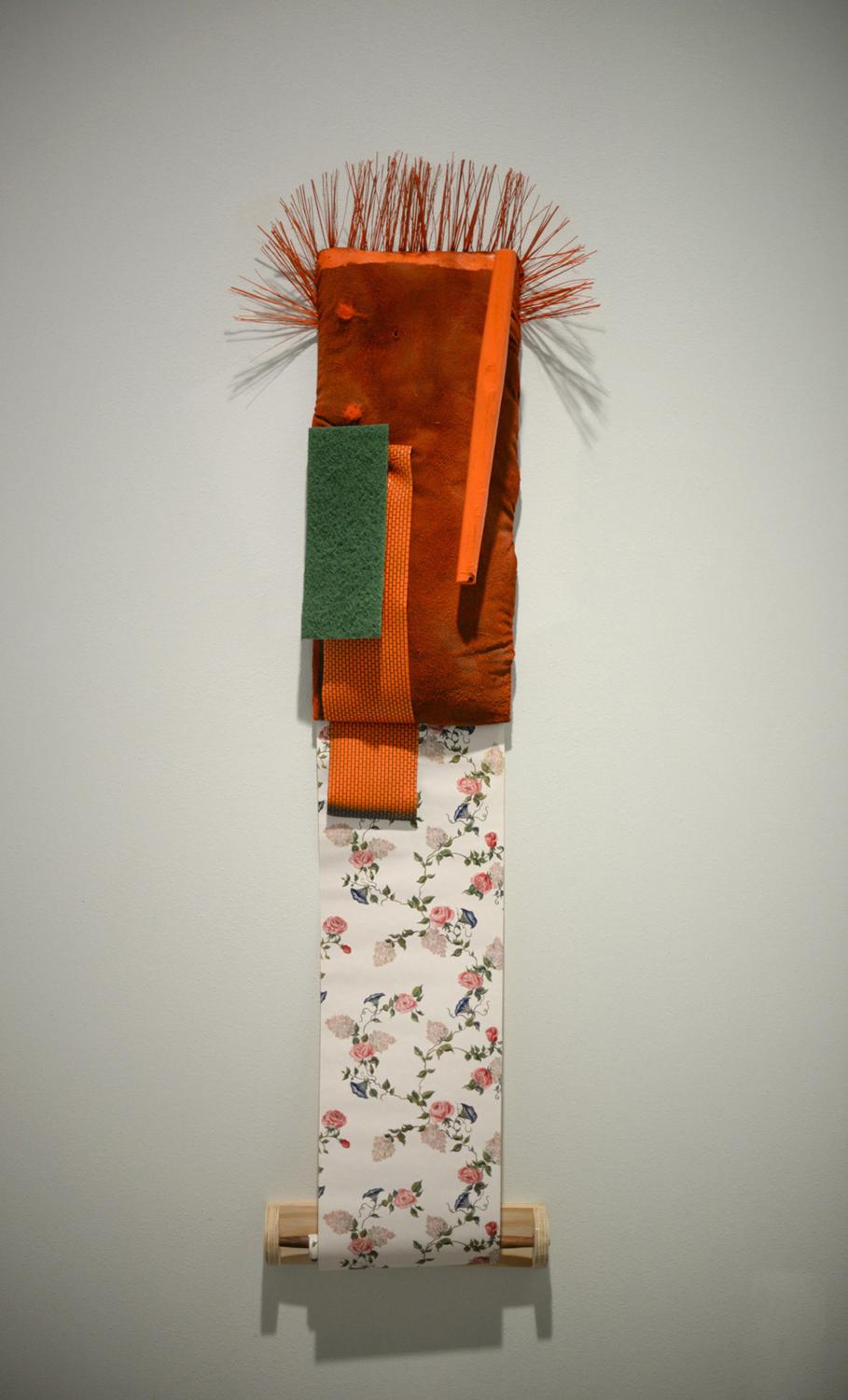 "One's an Ornament; One's a Tool," 2021
Broom, plywood, found fabric, chairs, miniature faux brick sheet, scouring pad, wallpaper, poly-fill, acrylic paint, spray paint, screws, staples
59 x 18.5 x 6.5 in.