Is virtual the new real? Catch UNT Research on Tap to find out!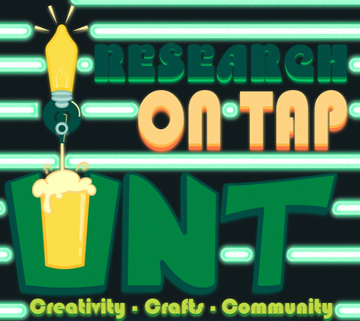 What's next for the future of virtual reality? Join the conversation with Ruth West, professor of design, computer science, and biological sciences and director for the xREZ Art + Science Lab, part of the CVAD Department of Design.
Join a conversation in person and immerse yourself in Beat Saber, a VR rhythm game, or through the metaverse on Facebook. Come to learn more about where these exciting technologies are headed.
Nov. 16, 2022 | 6–7 p.m.
Dan's Silverleaf – a live music venue and roadhouse-like bar with a back porch
103 Industrial St., Denton, Texas 76201

Virtual and augmented reality technologies are changing how we work, live and play. Ride a water slide with a VR headset on and dive into a fantastical water world on the other side of the Earth.
At xREZ, we create engaging and powerful sensorial, co-present and data-driven virtual and augmented reality experiences. Our work focuses on humanizing emerging technologies to harness their potential. We explore the possibilities for using big data to create immersive data worlds that transform our view of ourselves and our world.