Emily Roberts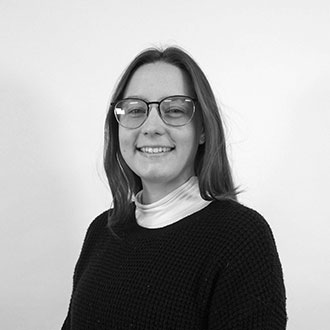 Project Industry: Education
Favorite quote: "if you have a dream, chase it, because it won't chase you back"
I've been in love with architecture and interior design since high school. While my college career was somewhat unconventional, I have loved every second that brought me to where I am today. I'm so incredibly proud of the work this class has accomplished and the things we've been through together, from the construction of our impressive new art building to a global pandemic that forced us into isolation and coming together again just in time to celebrate the end of a beautiful chapter in our lives. I can't wait to see what the future holds!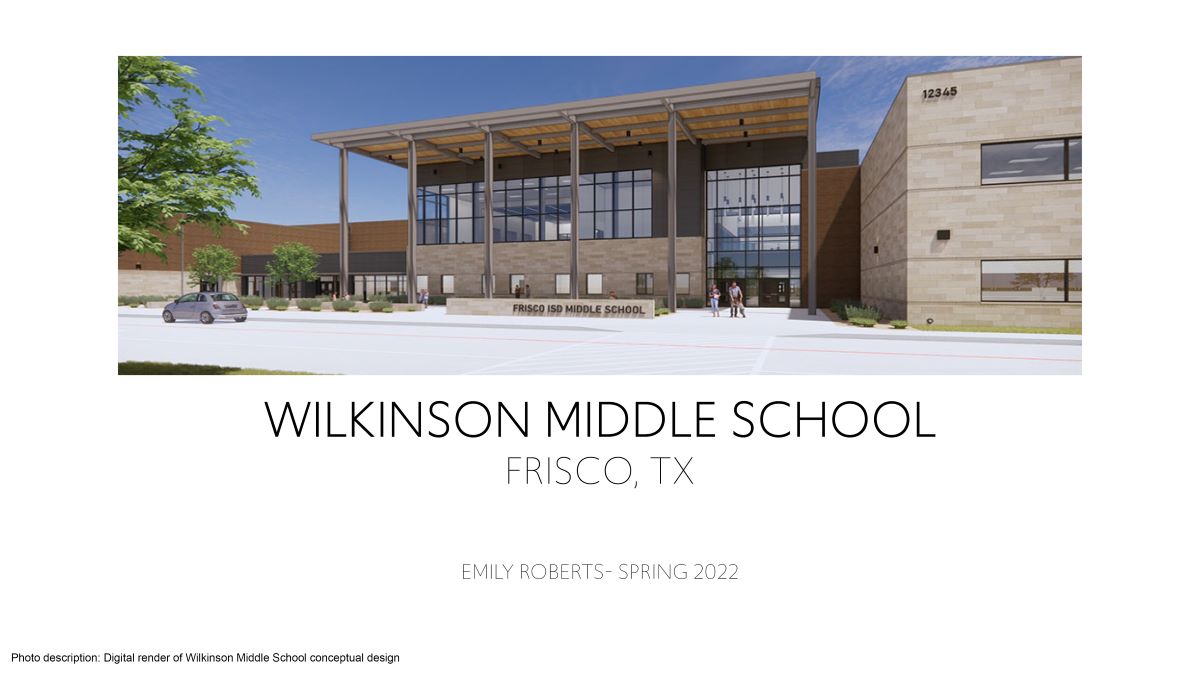 Photo description: Digital render of Wilkinson middle school conceptual design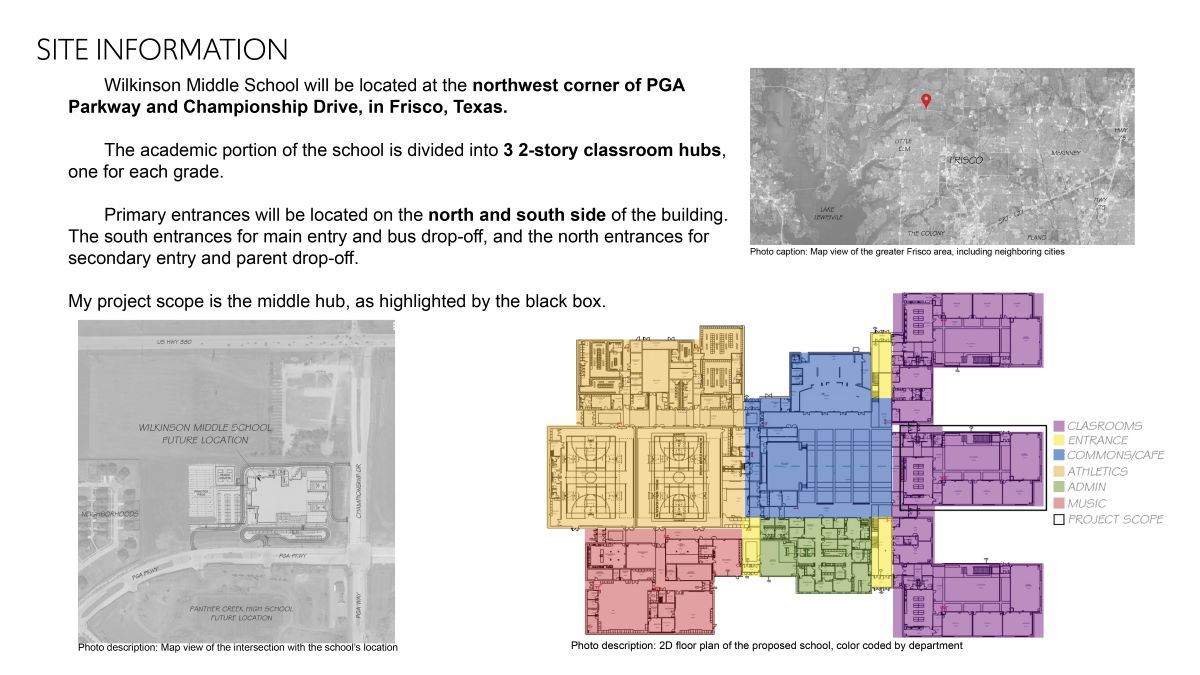 Slide Caption: Map view of the greater Frisco area, including neighboring cities
Slide Description: Map view of the intersection with the school's location
Slide Description: 2d floor plan of the proposed school, color - coded by department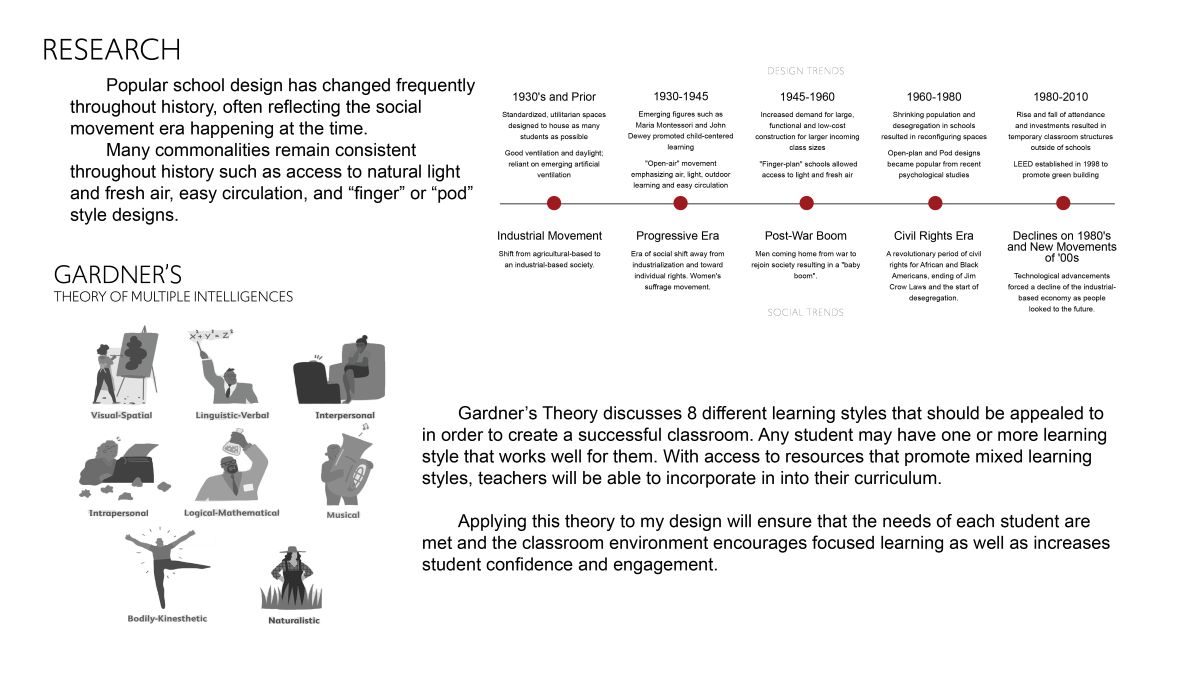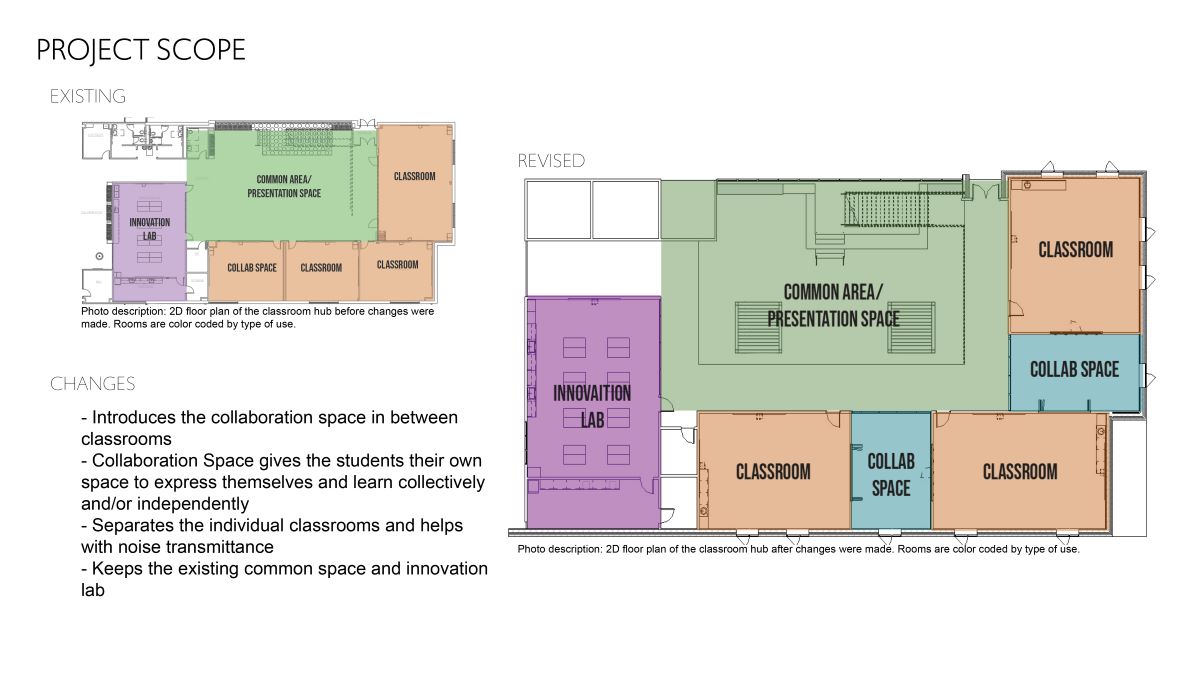 Slide Description: 2d floor plan of the classroom hub before changes were made. Rooms are color - coded by type of use.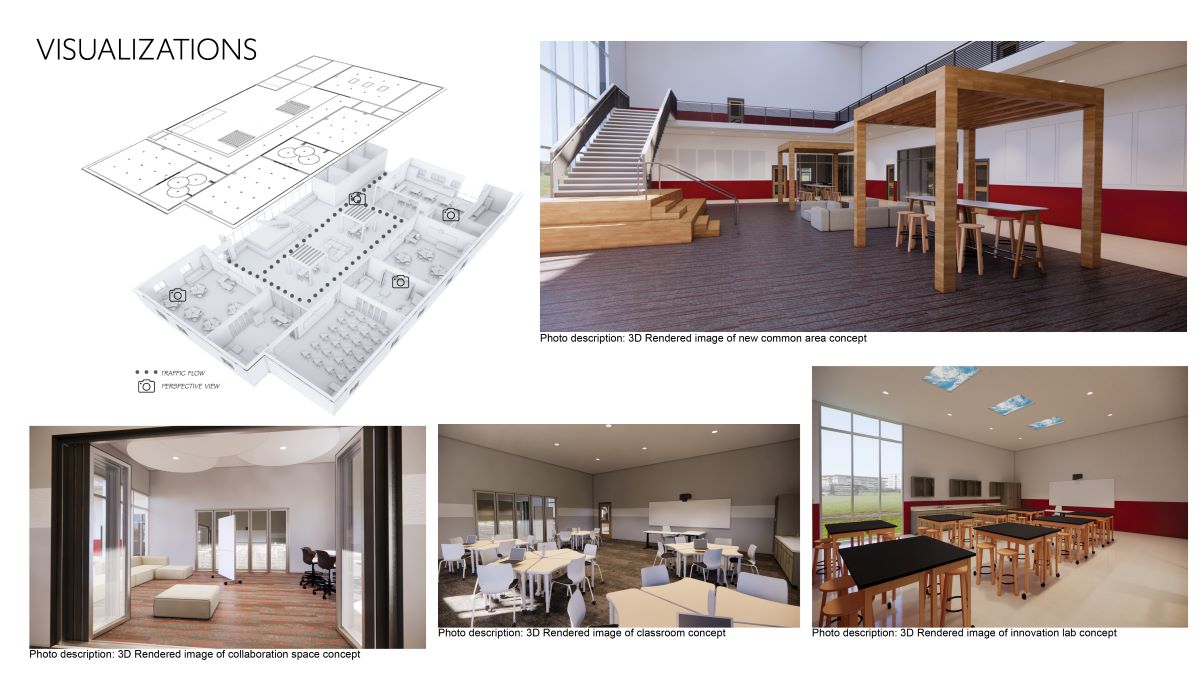 Slide Description: 3d rendered image of the new common area concept
Slide Description: 3d rendered image of collaboration space concept
Slide Description: 3d rendered image of classroom concept
Slide Description: 3d rendered image of innovation lab concept