Victoria Fullagar
Project Industry: Commercial
Favorite quote: "The details are not the details. they make the design." - Charles Eames
I was born and raised in Plano, Texas. Growing up, whenever someone asked me what I wanted to be, I never had an answer. I found myself answering to make someone else happy. It wasn't until I faced rejection from my original degree path that I found something that felt right. I am lucky enough to have a fantastic family who helped me realize that it is about what makes me happy. My name is Victoria Fullagar, and I am an interior designer.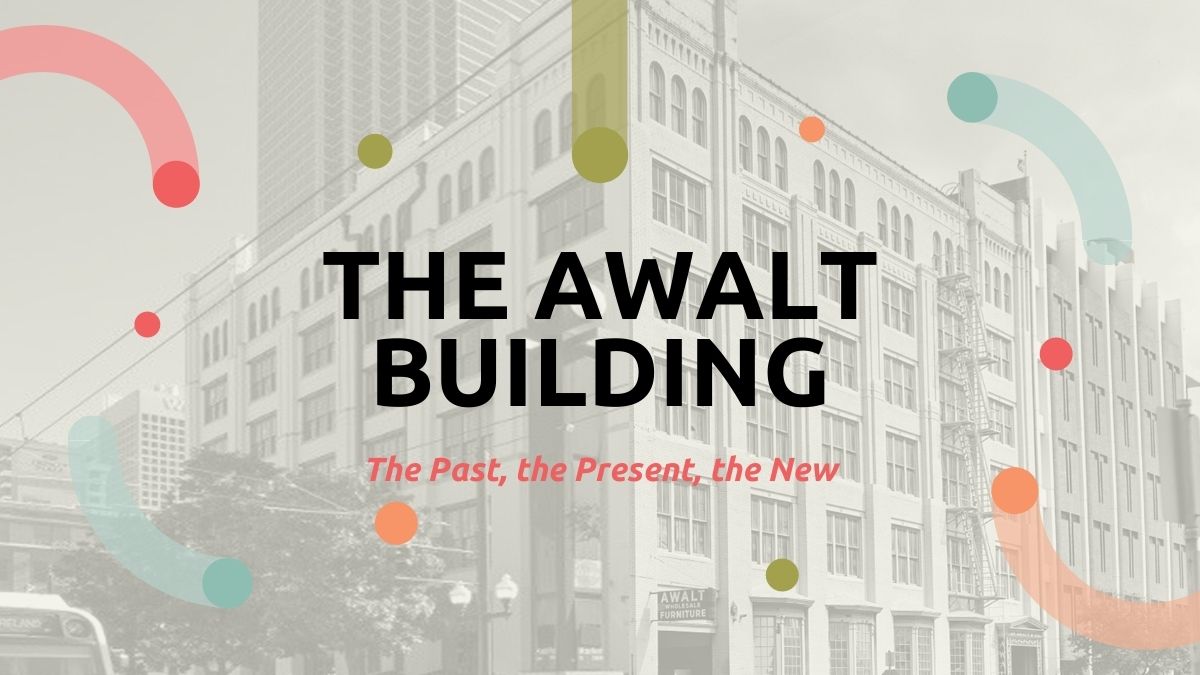 Slide 1: Title: The Awalt Building. Subtitle: The past, the present, and the new. The background image of the Awalt Building from 1950.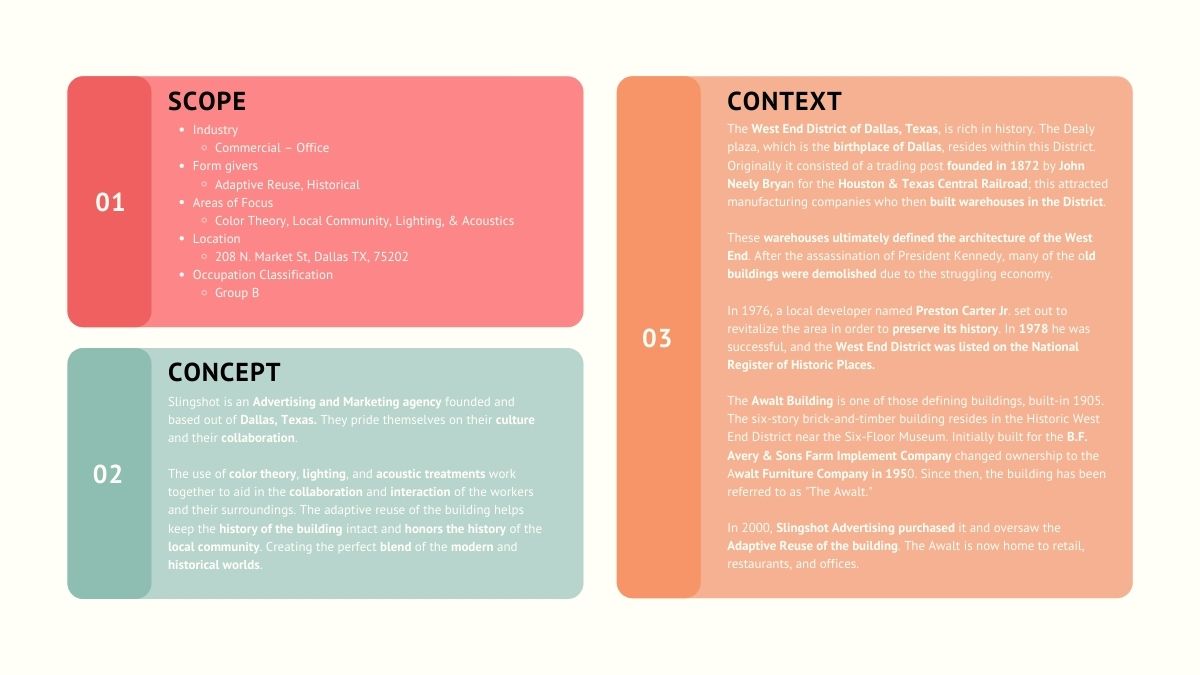 Slide 2: Basic introduction to the project, including concept statement, scope, and context. Includes the history of the building and a brief history of the West End in Dallas.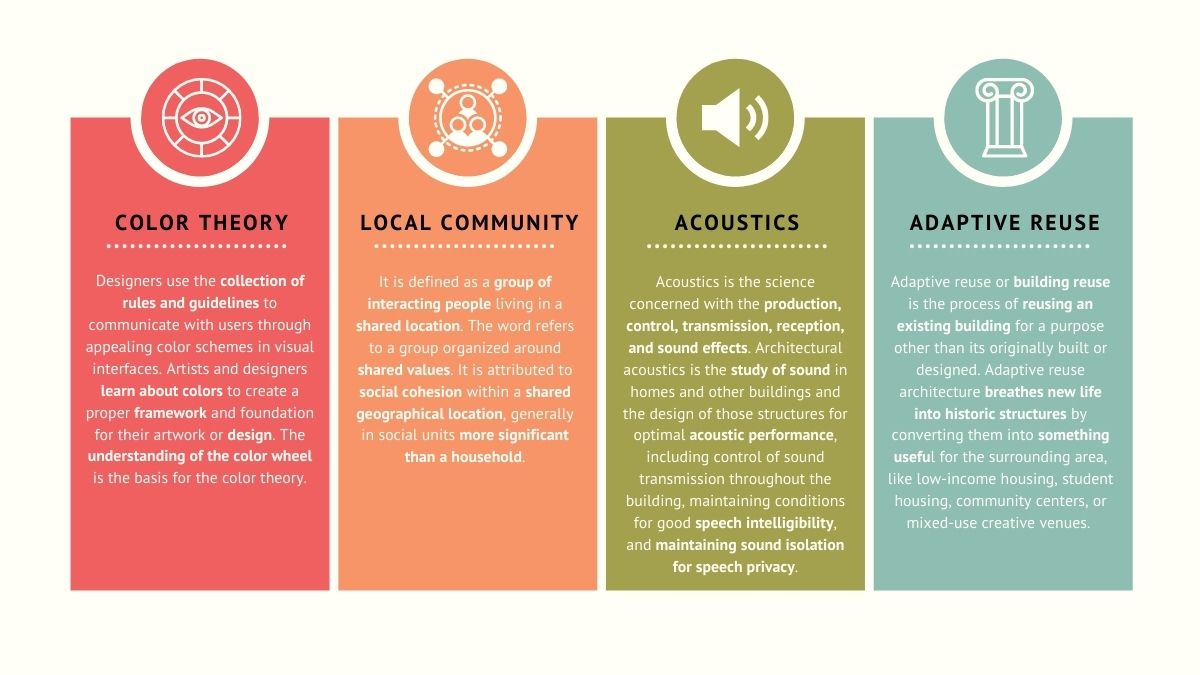 Slide 3: Research topics: color theory, adaptive reuse, local community, acoustics this project goes into the importance of each research topic in adaptive reuse. As well as explaining the user experience benefits of each topic.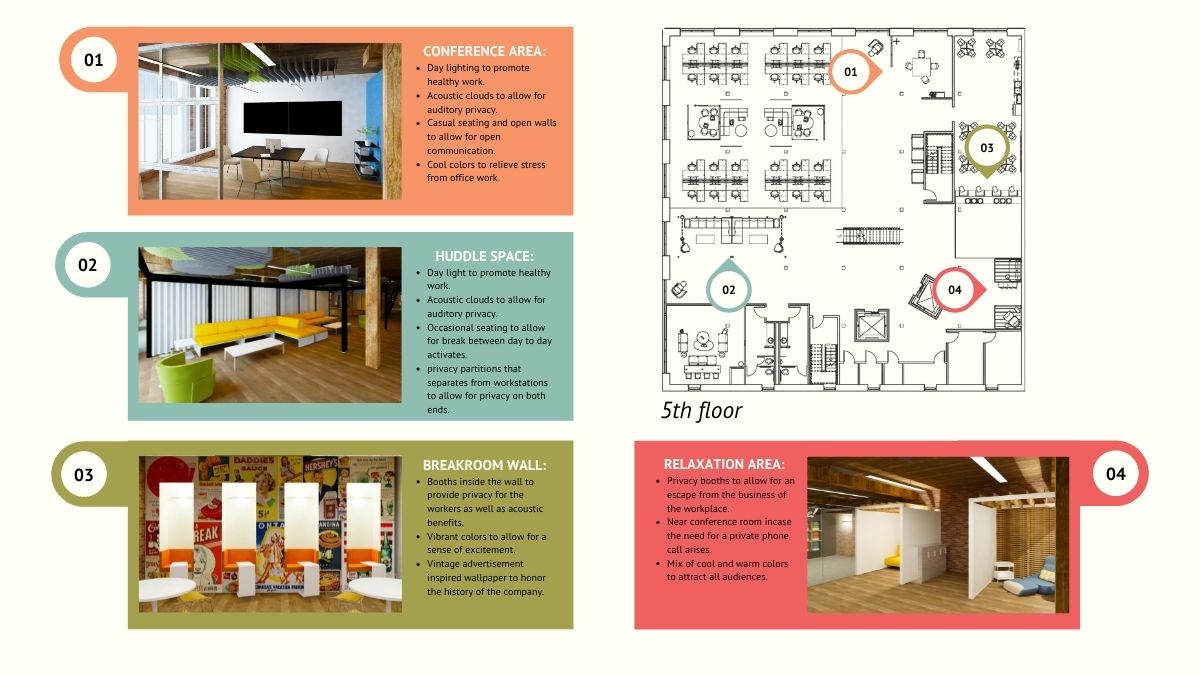 Slide 4: Images from my project. Images include the breakroom, huddle room, conference area, and relaxation area.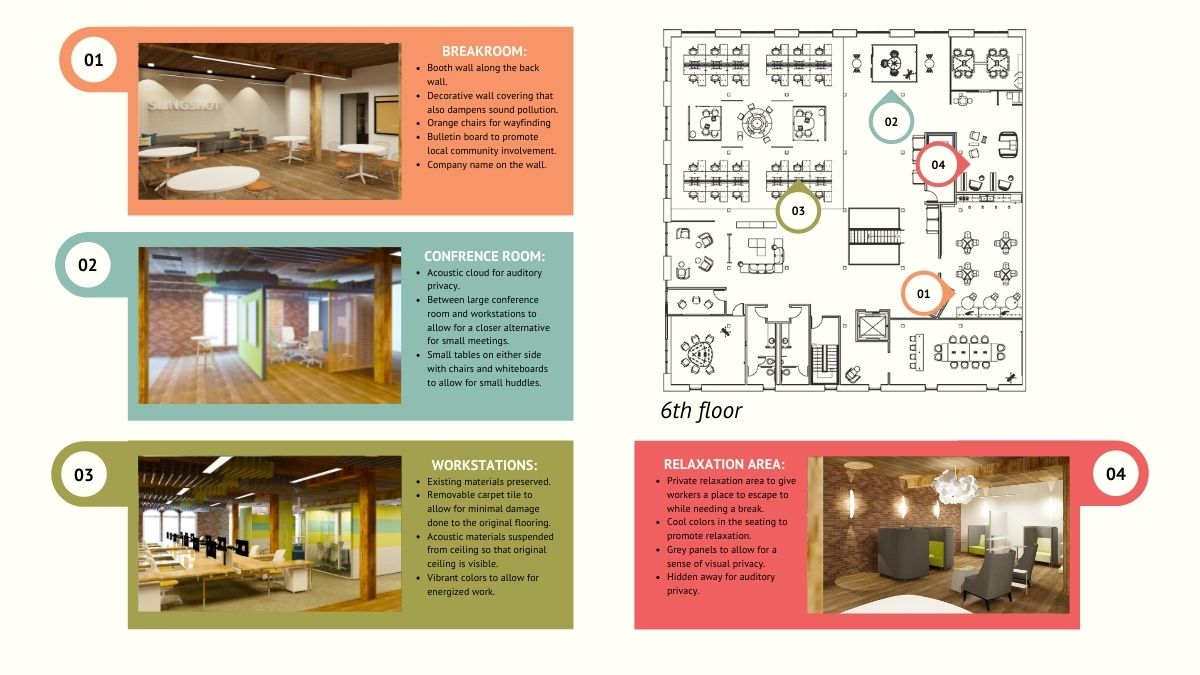 Slide 5: Images include the breakroom, workstations, conference room, and relaxation area.