Maggie Biggs
Project Industry: Residential
Favorite quote: "The life of a designer is a life of fight: fight against the ugliness."- Massimo Vignelli
From planning extravagantly themed birthday parties to wearing larger-than-life accessories as a little girl, details have always separated "satisfactory" from "exceptional" in my mind. They are vital to the execution of a concept and are what makes it unique. I hope to use my attention to detail to create spaces where people can experience joy, productivity and inclusivity.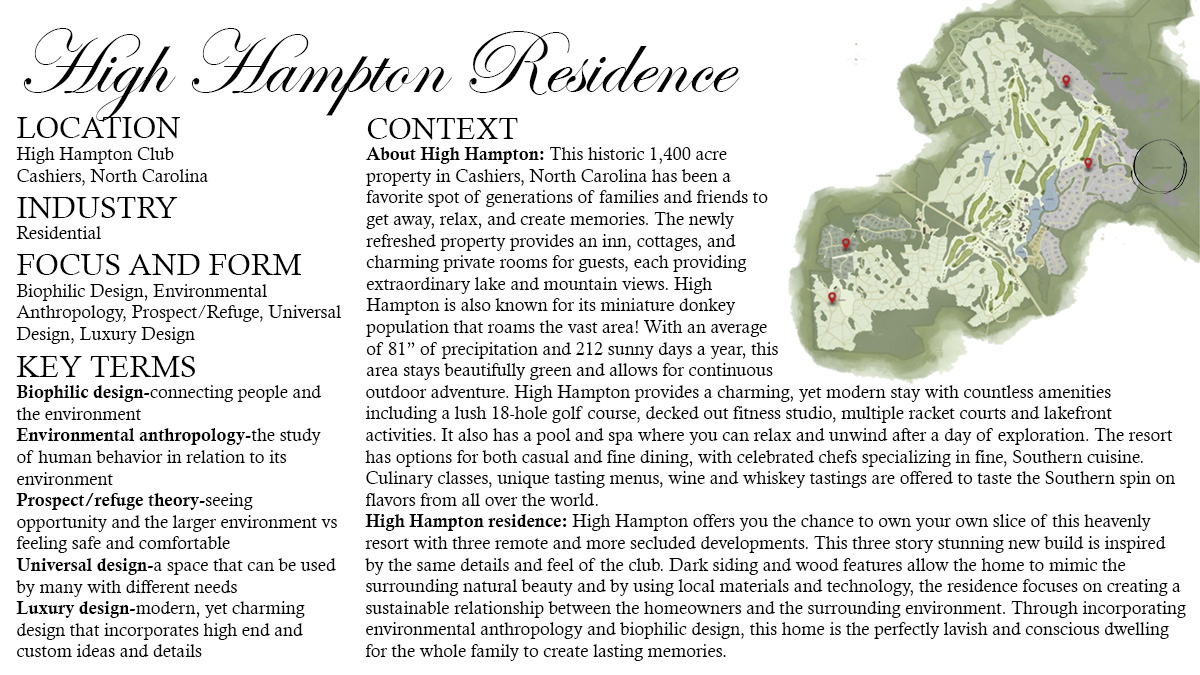 Slide 1: High Hampton residence, living in nature. shows the site of High Hampton resort in cashiers, North Carolina with the area of the specific residence circled. Explanation of residential projects that focuses on biophilic design, environmental anthropology, prospect and refuge theory, universal design, and luxury design. Each of these terms is defined.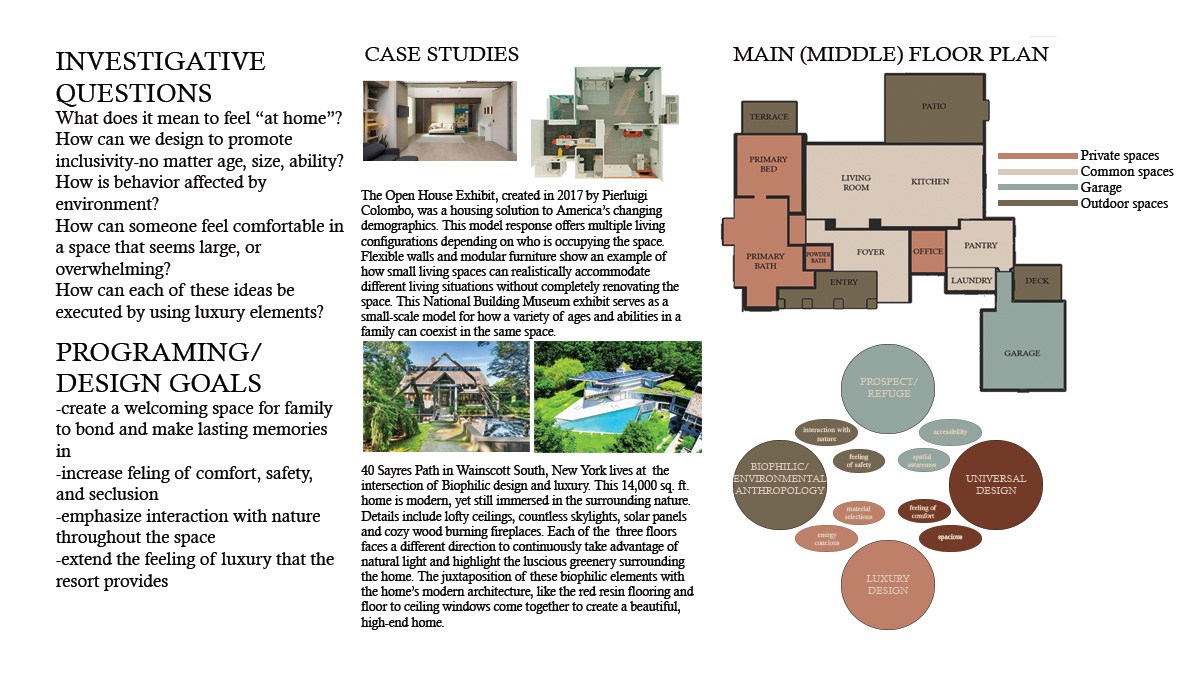 Slide 2: Investigative questions to help form the design goals.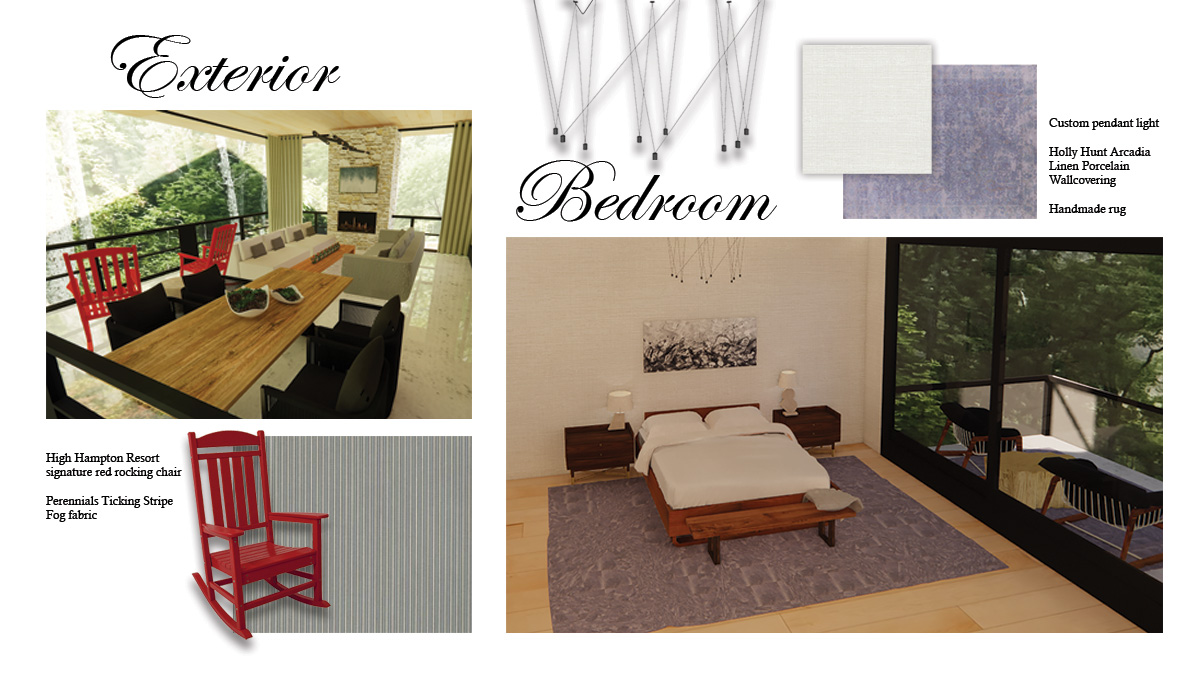 Slide 3: Shows rendering of the back patio with luxury drapes, dining area, and comfortable seating by the fireplace. Signature High Hampton red rocking chairs lookout to forestry. Bedroom rendering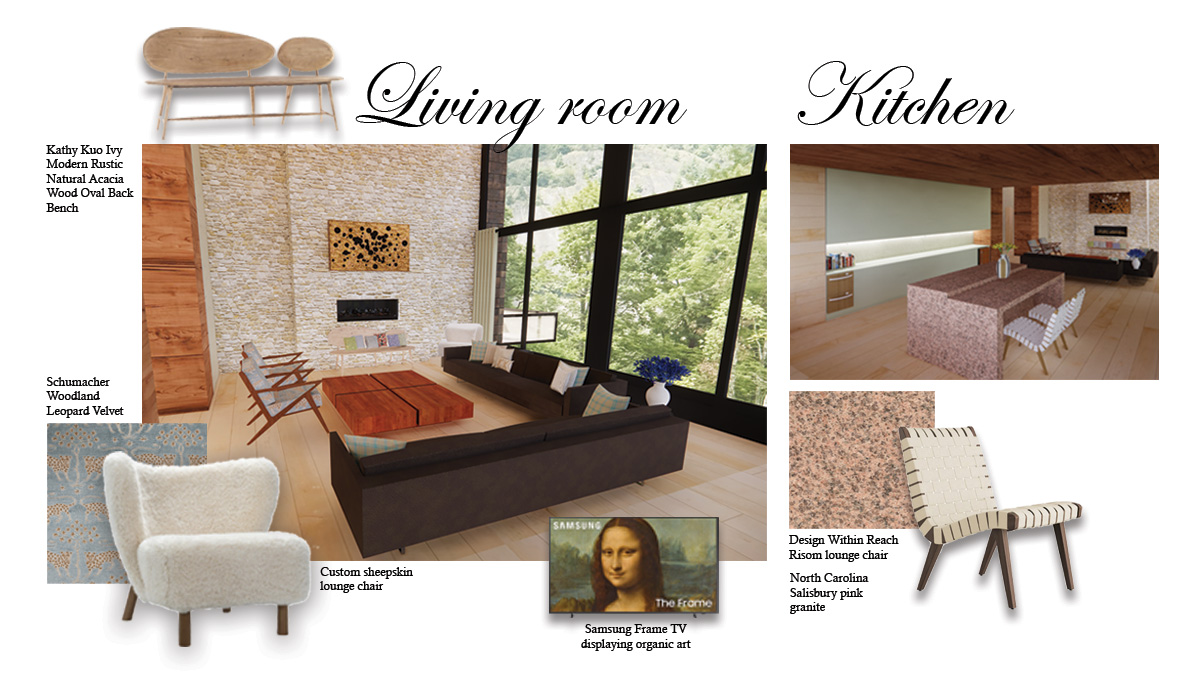 Slide 4: Shows a living room rendering with high ceilings and large windows and large couches with custom chairs and pillows. Shows a front-facing fireplace with a framed TV displaying artwork. The kitchen rendering is shown with luxury materials, appliances and task lighting. A large island is shown with a dual-level top. Two chairs are by the lower level. Furniture/material selections are highlighted and defined.