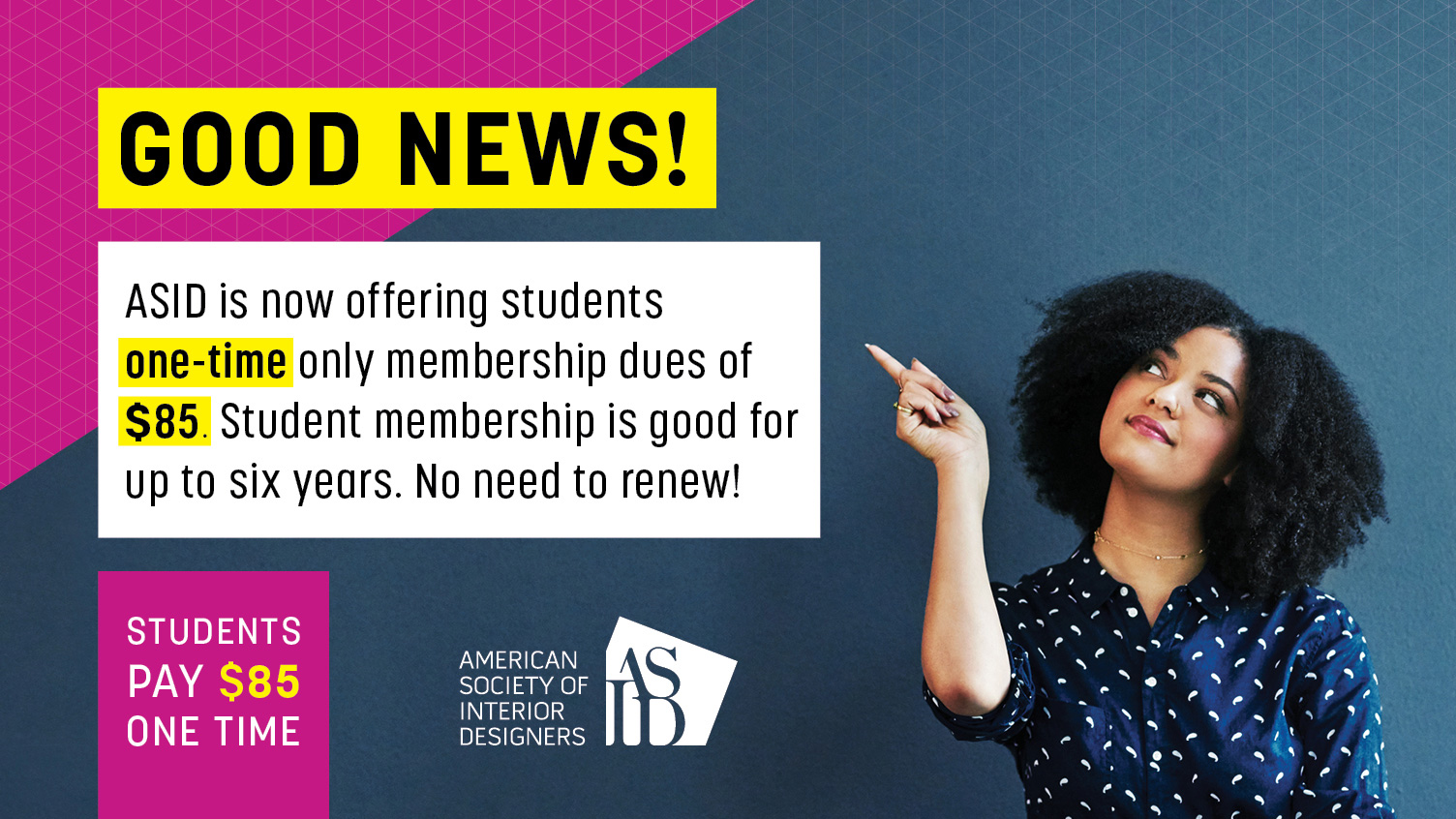 ASID Student Memberships
ASID is now offering students a one-time-only membership of $85 that will be good for up to six years. Financial assistance is available for students for up to half of the membership dues. Feel free to reach out for more information.
Visit the ASID Student Members web page to register online — a downloadable application also is available.

Read the student member benefits online.