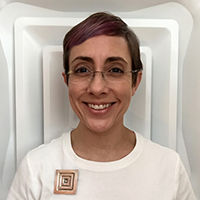 The creative work of Ana M. Lopez, associate professor, Studio Art: Metalsmithing and Jewelry, is featured in a newly released, revised edition of "Art for Everyone" by Oxford University Press. This 480-page art appreciation textbook was written by the art faculty of the Chemeketa Community College in Salem, Oregon.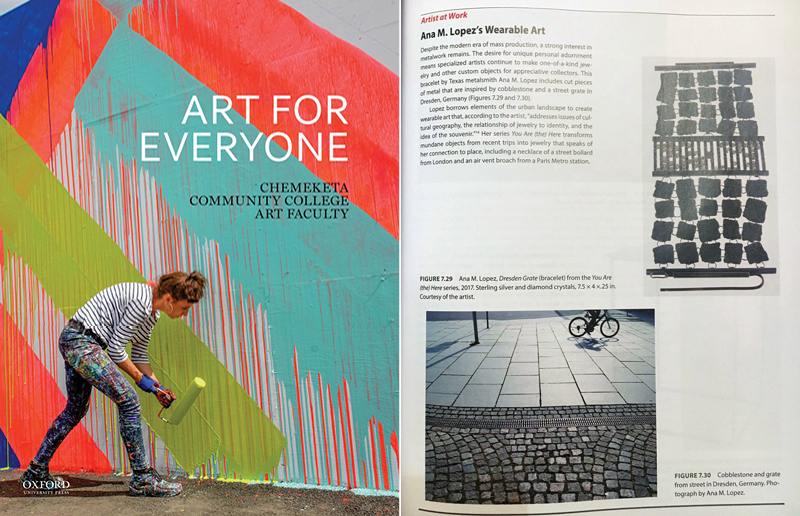 Developed by practicing artists, "Art for Everyone" is a practical and accessible guide to art appreciation that emphasizes the creative process and the importance of art in our everyday lives. The publication pairs a thorough exploration of art techniques with the most concise introduction to art history available, highlighting topics that are meaningful to today's students.
For more creative works by Lopez, visit the artist's website, Ana M. Lopez.
Images: the book cover has title text and an image of a woman painting a wall with a roller. Page 165 of the book with images of a bracelet by Lopez and the Dresden, Germany street grate that inspired it and a head-and-shoulders portrait of Lopez.