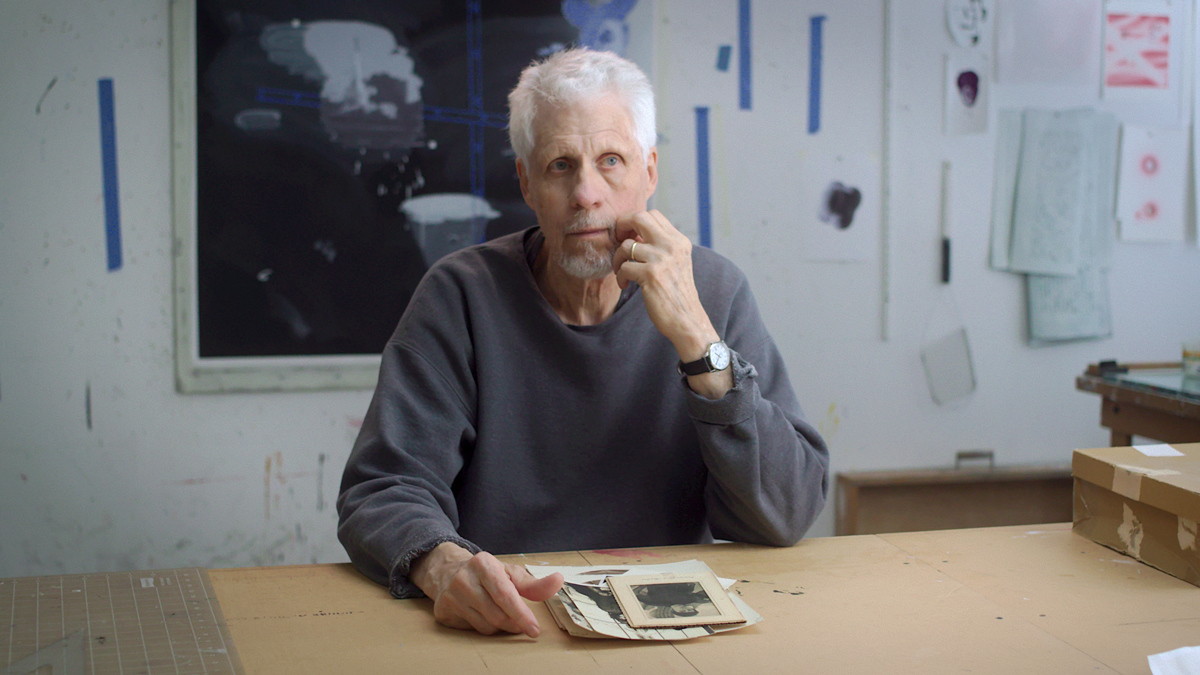 Vernon Fisher. Photo courtesy of Prolepsis Pictures
Don't miss "Breaking the Code," a documentary film about artist Vernon Fisher by Prolepsis Pictures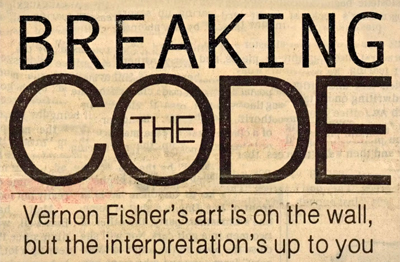 April 25, 2023 — Vernon Fisher, 80, died only six days before the world premiere of a documentary film, "Breaking the Code," about his life. He was born in 1943 to rural Texas farmers, and his childhood exposure to painting was only as "something you did to houses." He retired from UNT in 2009 as an esteemed Regents Professor of Art Emeritus.
He recently saw the film and shared that he was very happy with how it turned out. He was pleased that people such as Terrell James, Michael Auping, Dave Hickey, and historian Francis Colpitt, individuals he held in high regard, could contribute to the film, said film creator and director Michael Flanagan.
Screenings
April 29, 5:30 p.m.: The premiere is sold out, Violet Crown Cinema in Dallas, Auditorium 4, Dallas Film Festival
April 30, 1 p.m.: Campus Theater in Denton, Thin Line Fest. Tickets: Free.
May 4, 5 p.m.: Violet Crown Cinema in Dallas, Auditorium 4, Dallas Film Festival, Tickets: $11.53 including tax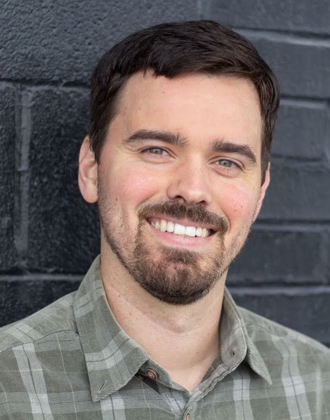 The film is directed by Michael Flanagan as his thesis project for the M.F.A. degree in Documentary Production at UNT in the College of Liberal Arts and Social Sciences. Flanagan also took graduate courses in printmaking at the College of Visual Arts under Associate Professor Andrew DeCaen, who sits on Flanagan's thesis committee.
"Known as one of Texas' most significant contemporary artists, Vernon Fisher also was a dedicated art professor, mentor, and friend during his 31 years at the UNT College of Visual Arts and Design," said CVAD Dean Karen Hutzel, professor of Art Education. "A masterfully technical painter, he was renowned for his work's emotional and philosophical depth. He will be missed."
"Breaking the Code" will introduce Fisher to a new generation while giving the many who already know his work an intimate look at the life of one of the most important artists of the 20th Century, said Flanagan. "I worked closely with Vernon while producing the film. We interviewed him extensively at his studio in Fort Worth and had the cameras rolling as he worked on paintings.
By the 1980s, Fisher was exhibiting alongside Andy Warhol and Jean-Michel Basquiat, establishing himself as one of the most important artists of the 20th Century. Although Fisher began as an abstract painter, he integrated text into his works. Flanagan said Fisher was a brilliant artist whose work challenges the viewer to think critically about the world and how their perspective plays an important part in shaping it. Fisher has mounted major exhibitions at museums, including the Smithsonian Institution, Guggenheim Museum and Museum of Modern Art in New York, among many others.
"I decided to make the film after viewing a small retrospective of Vernon's work, "Words and Pictures," an exhibition at the UNT CVAD Gallery in 2019. I was blown away by the exhibit and set off on the long process of research and production that has culminated in our premiere this April 29 at the Dallas International Film Festival," said Flanagan.
Fisher was also an influential art professor at the University of North Texas throughout his career. Former student and CVAD alumnus Jeff Elrod, (1991, B.F.A.) is one of the most successful contemporary artists. Elrod describes his time with Fisher as "life-changing." Another CVAD alumna, Baseera Khan, ('05, B.F.A., Drawing & Painting), recently won the 2023 MTV reality show "The Exhibit: Finding the Next Great Artist." Both artists are featured in "Breaking the Code."
Fisher lived in Fort Worth since 1977 and worked out of his studio there for over 40 years. He received a B.A. in English literature from Hardin-Simmons University, Abilene, Texas, in 1967 and an M.F.A. from the University of Illinois, Urbana, Ill., in 1969. He was an associate professor of art at Austin College in Sherman, Texas, from 1969 to 1978. Influenced by artists such as Edward Ruscha and John Baldessari, Fisher constructs visual narratives, combining images and language in a wide range of media. His work has been featured in two Whitney Museum of American Art Biennial exhibitions and over 80 solo exhibitions worldwide. His works are in the collections of more than 40 museums. Vernon Fisher received numerous awards throughout his career, including the John Simon Guggenheim Fellowship (1995), the College Art Association Distinguished Teaching of Art Award (1992), the Louis Comfort Tiffany Foundation (1984), and the National Endowment for the Arts Individual Artist's Fellowship (1974, 1980, 1981).
Fisher is survived by his wife, artist Julie Bozzi.