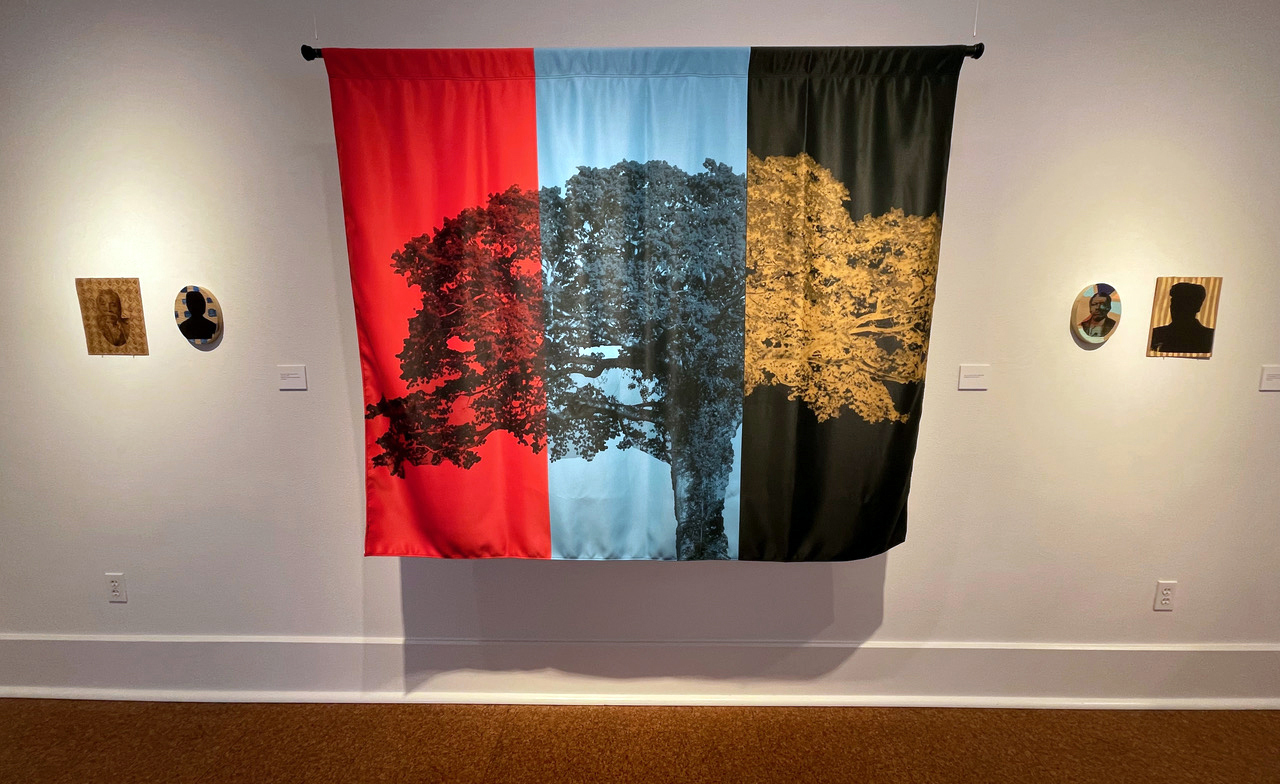 Galveston Arts Center features a solo exhibition by Lauren Cross
Interdisciplinary Art and Design Studies Faculty Research Highlight and Congratulations: Lauren Cross, assistant professor and interdisciplinary artist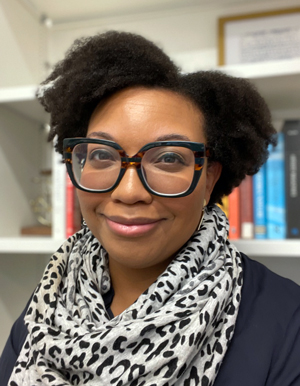 Solo exhibition
"Come Sunday (I'm Crossing Over)"
Through Aug. 21, 2022
Galveston Arts Center
2127 Strand St.
Galveston, Texas 77550
Laurencross.com
Cross' exhibition is inspired by narratives of Black migration, emancipation and freedom. Heavily influenced by the lyrics of spirituals, jazz and other songs of freedom, Cross uses her multi-dimensional practice in this series as a solemn prayer of liberation for one's community. The exhibition title comes from jazz great Duke Ellington's 1943 highly popular and spiritual composition, "Come Sunday," whose lyrics sung by gospel singer and powerful contralto Mahalia Jackson (1911–1972) create a melancholy yet inspirational expression of hope amid ongoing struggles.
Using digitally fabricated fibers, installations, videos, and prints, Cross' work connects to stories of the historic journey to Juneteenth that occurred on June 19, 1865 – the day General Gordon Granger announced General Order No. 3 and informed the people of Texas about the Proclamation from the Executive of the United States that all slaves of rebellious states are free. The Emancipation Proclamation was issued on Jan. 1, 1863 — news that did not reach the slaves of Texas for more than 18 months. The abolishment of all slavery in the U.S. was passed on Dec. 6, 1865.
As a native Texan, Cross reimagines these historic images and scenes through the lens of her own ancestors who existed across five generations in the state. While her tracings of their steps to freedom are intentionally imaginary, she proposes these memories and images as the circulation of celebrations in the past, present and future.
Cross' research addresses critical multicultural approaches in arts practice, arts entrepreneurship, curatorial studies, museum studies, and art history.