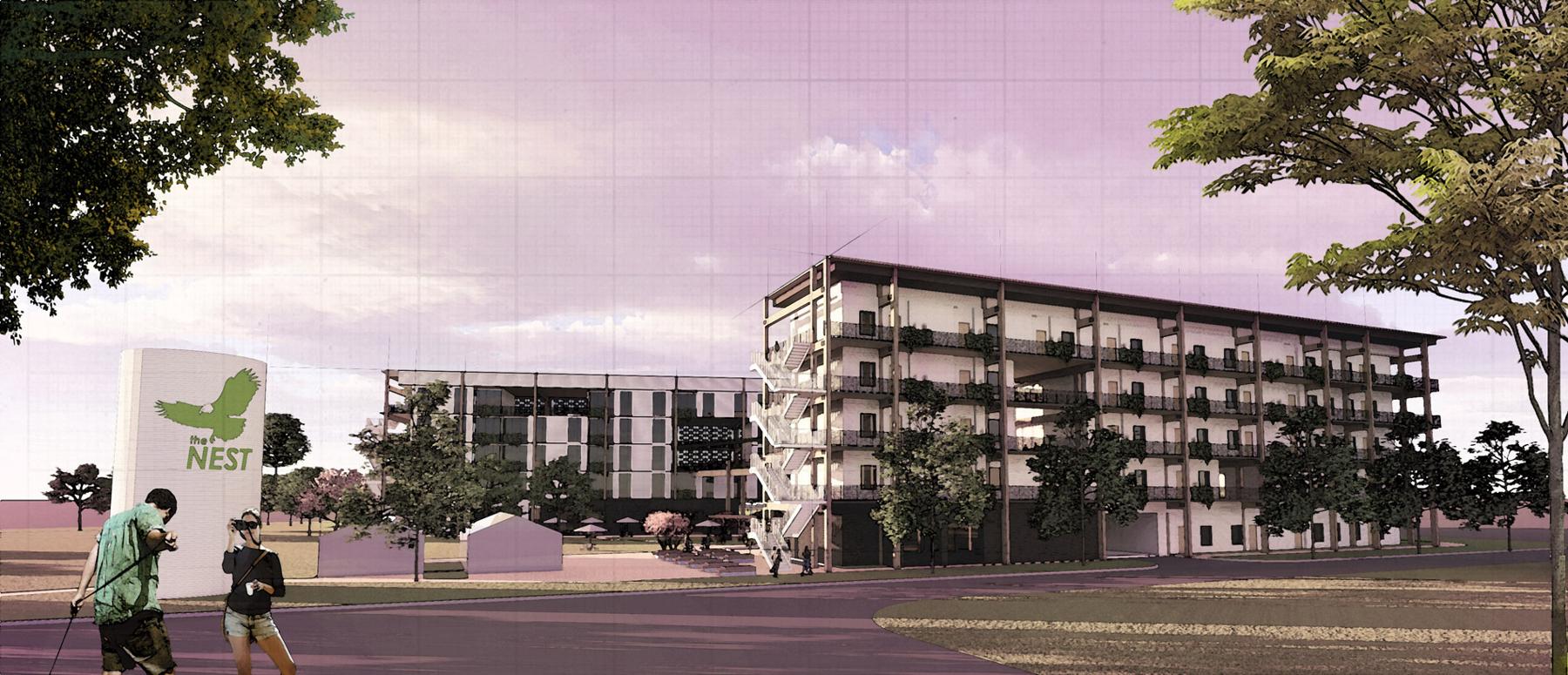 Interior Design-Mechanical Engineering team wins second place in international competition
Congratulations to the UNT collegiate team from the College of Visual Arts and Design and the College of Engineering for winning second place in the annual U.S. Department of Energy's Solar Decathlon® Design Challenge in the Multifamily Building Division. Teams from 38 universities in the U.S. and around the world were required to create residential or commercial building designs that were presented for judging on April 24, 2022, in Golden, Colo.
In a first-ever design-engineering cross-discipline collaboration, interior design and mechanical engineering undergraduate students conceived, researched, and developed a student-housing design they called the Eagles Nest for UNT's Discovery Park. For the project, the team designed a proposed student community environment that immerses its residents in cutting-edge sustainable living surrounded by active renewable research spaces.
Team members prepared a business plan, market analysis, site studies, construction budget and a schedule to bring the proposed high-efficiency building to market. They leveraged their architecture, interior design and engineering knowledge to improve the occupant experience while incorporating renewable energy sources, on-site water collection, common food gardens and community-building spaces. The Eagle's Nest would preserve sustainability, drastically reduce the consumption of building utilities, and provide crucial on-campus housing to create a culture of sustainability.
Bill Morgan, architect, interior designer and lecturer in the CVAD Interior Design program, advised the team that included interior design students, Adelyn Johnson and Anne-Marie Ulrich.
Kneeling left to right: Weihuan Zhao, assistant professor of mechanical engineering and team faculty advisor, and Noah Ali
Standing left to right: Ozioma Ozigbo, Hassan Qandil, lecturer in mechanical engineering and the team's lead faculty advisor, Anne-Marie Ulrich, Adelyn Johnson, Andrew Stewart, student team leader
Back row left to right: Bill Morgan, lecturer and interior design program coordinator and team faculty advisor, Tanner Gardner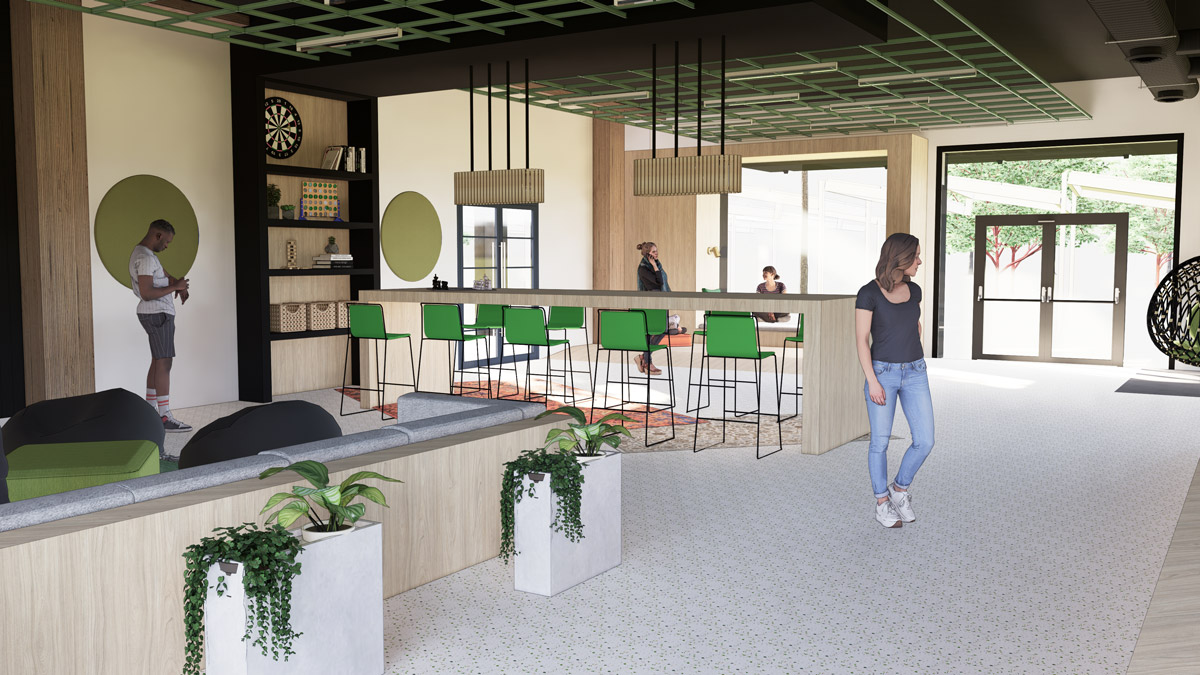 Game room illustration for the proposed Eagle's Nest.