New York City-based Graphic Design USA selected two UNT CVAD undergraduates from the Communication Design: Graphic Design track for its 2022 Students to Watch initiative.
Seniors Ashley Owen and Claudia Zelaya are now members of the top 100 "Students to Watch" from America's leading art and design schools!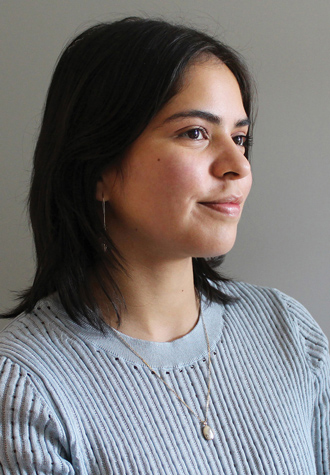 Ashley: "Since childhood, I have enjoyed technology and art, and I love that graphic design allows me to merge those fields. I am passionate about what I do because it gives me a way to put things into the world that make an impact. Outside of work, I enjoy spending time with friends and family, drinking coffee, listening to music, and cuddling with my cats," said Ashley.
Claudia: "My creativity was nurtured by my mother and family. Growing up, I was surrounded by the prowess of her green thumb, with all the lush plants at every window. My father played guitar and sang, and my older brothers had imaginative skills. Creating art has been constant in my life, though I discovered my interest in design later on," said Claudia.
Special thanks go to the CVAD community, especially faculty, for their help in achieving this national recognition for the UNT CVAD Communication Design: Graphic Design program.
Since 1963, Graphic Design USA has been a business-to-business information source for graphic design professionals. Other major initiatives include annual recognition of leading Designers to Watch and periodic benchmark Reader Surveys on the state of print design, technology in design, design education, and the use of stock imagery in design.