Sarita Westrup
2016, M.F.A., Studio Art: Fibers
Website: saritawestrup.art
Instagram: @saritawestrup
Email
Exhibition
"Tension of Connection"
March 3–April 1, 2023
Dale Brock & Visiting Angels Gallery
Arts Fort Worth
1300 Gendy Street, Fort Worth, Texas 76107
Sarita Westrup is one of 10 artists in the nation to be named to the American Craft Council's 2022 Emerging Artist Cohort!
Westrup is an artist, weaver and sculptor originally from the Rio Grande Valley of South Texas. After graduating from UNT, Westrup served as the Textile Coordinator at the Penland School of Craft, Bakersville, N.C. Now living in Dallas, Westrup is the 2022 artist-in-residence at Arts Fort Worth, a nonprofit organization with the mission to promote, nurture and support the arts in Fort Worth, Texas.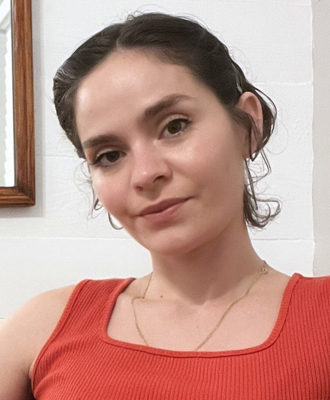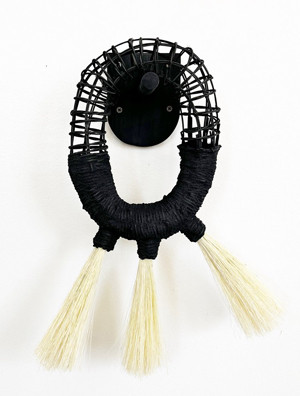 Using reed, cement, and woven sculptural techniques Westrup's work explores themes of tension, movement, containment, permeable space, and the bi-cultural aesthetics of her home.
The ACC's program is supporting 10 innovative artists new to their careers who are expanding craft boundaries and challenging us to new perspectives.
Through facilitated workshops, presentations, and conversations, participating artists will gain a deeper understanding of the professional skills and opportunities that will help them diversify their income streams and thrive in their chosen careers. All participating artists receive a $10,000 accelerator grant to help propel them to the next level of their profession.
Rooted in basketry techniques and bricolage, Westrup's sculptural basketry works are inspired by where she was born and raised, the Rio Grande Valley of South on the Texas and Mexico border. Her work has been exhibited widely, including recent exhibitions at Toe River Art Council in North Carolina, the Nasher Sculpture Museum in Dallas as part of the Nasher Windows Series, the Wayne Art Center in Wayne, Penn., Kentucky Museum in Bowling Green, Ky., the Latino Cultural Center in Dallas, and Form and Concept in Sante Fe, N.M.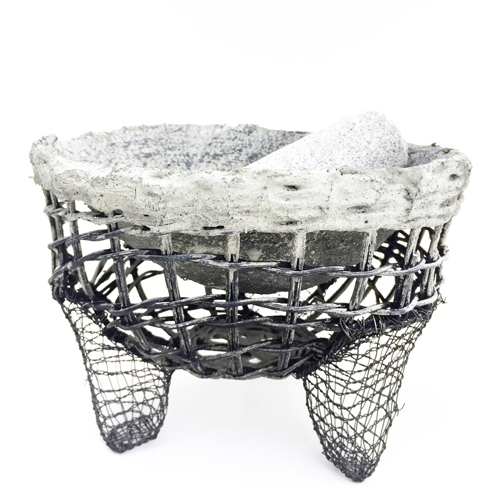 "Molcajete," 2021
reed, wire, thin-set, concrete, paint, graphite, stone
8L x 8W x 5H inches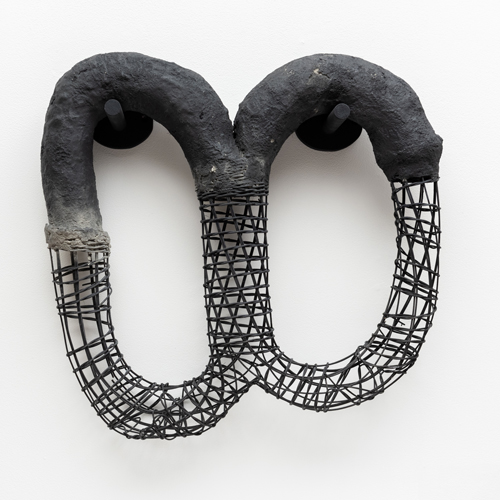 Portal II," 2021
reed, wire, thin-set, cement, paint, graphite, wood, milk paint
19H x 19W x 5D inches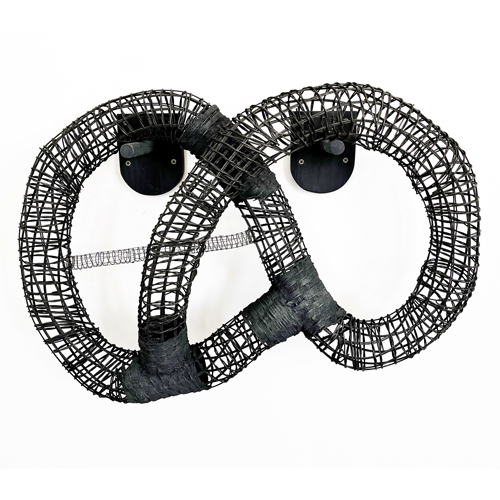 "Bound," 2022
reed, thin-set, cement, metal, wood, milk paint, spray paint, graphite
19 x 26 x 5 inches