Juan Barroso
2020, M.F.A., Studio Art: Ceramics
Website: Juan Barroso Art
Instagram: juan_barroso_art
American Craft Council article, April 3, 2023
One of 10 artists nationwide to be named to the American Craft Council's 2022 Emerging Artist Cohort!
Born in Oklahoma and raised in Guanajuato, Mexico, Barroso's work is about Mexican labor and the plight, struggle, hope and heritage of Mexican immigrants.
As the son of immigrant parents, Barroso visits farm fields and draws inspiration and images to pay homage to migrant workers and the dignity of their labor. He mixes two-dimensional imagery, influenced by personal narratives, with three-dimensional functional forms.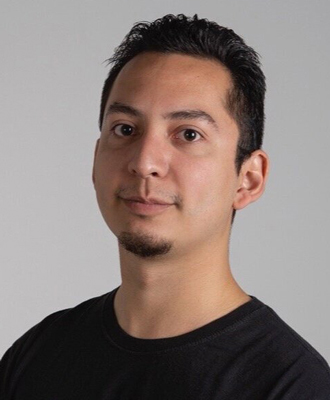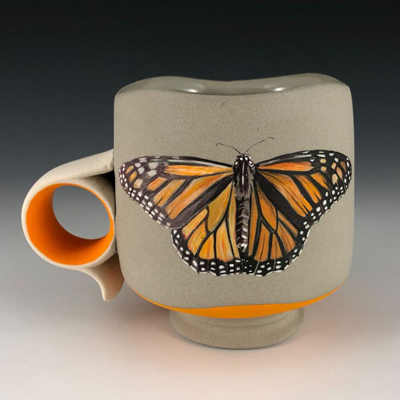 Barroso says he often paints with black underglaze, a small brush, and a pointillism technique. "I chose pointillism on functional vessels because the process is time-consuming and labor-intensive. My wrists and neck hurt after placing thousands of dots carefully and accurately to produce an image. The process becomes an act of devotion. I cannot think of a better way to show my respect and admiration."
Barroso received the Ceramics Monthly Emerging Artist Award in May 2020 and has appeared in several publications, including the July 2021 issue of Studio Potter and the November 2021 issue of Ceramics Monthly. Companion Gallery in Humboldt, Tenn., represents Barroso's work.
The ACC's program is supporting 10 innovative artists new to their careers who are expanding craft boundaries and challenging us to new perspectives.
Through facilitated workshops, presentations, and conversations, participating artists will gain a deeper understanding of the professional skills and opportunities that will help them diversify their income streams and thrive in their chosen careers. All participating artists receive a $10,000 accelerator grant to help propel them to the next level of their profession.