Michele Theriot Alford
1995, B.F.A., Fashion Design
Etsy: Josie and Jane Design
Instagram: Josie_and_Jane
My favorite fashion era from the 20th century is post-World War II until the 1970s. Clothes were following pop culture trends — colors and silhouettes were optimistic. Synthetic fibers were still in the infancy of their development, so most clothing for children was still made of natural fibers, which is such a luxury. I do not use synthetic fabrics in my collection for all the reasons — natural fibers are more comfortable, easier to remove stains, and do not contribute to microplastics being released into the water.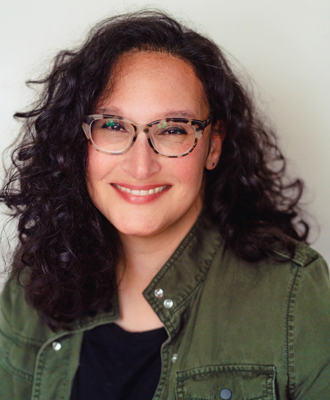 About Michele
My path after graduation has been a meandering one. I started out as a pattern maker at a Women's sleepwear company, Russell-Newman, Inc. I was promoted to assistant designer and then to designer. I ended up working there for five years. From the time I was in college until about ten years after, I worked markets in a showroom at the Dallas Apparel Mart. I was a Catering Manager at La Madeleine for a year. Then in 2002, I got the job I have now, Costume Studio Manager for the Theater Department at TCU. I get a huge kick out of working with college students and the creative and collaborative process of making costumes for theatre. I'm a nine-month staff member, so I have worked at Bass Hall in the summers, dressing tours when they come through town.
I could not have imagined a better college experience! UNT was just far enough away from home in Southeast Texas and close enough to cities that I loved exploring. I made wonderful friends. I loved taking the Art Foundation classes, and by the time I started taking the fashion curriculum, I was just in love with all of it! My favorite class of all time was 20th Century Fashion with Myra Walker. I had always been interested in historical fashion (since I was a little girl, drawing Civil War paper dolls), but Professor Walker made it beyond fascinating to me. I will also say that when Marion O'Rourke talked about how our garments should be as beautiful on the inside as they are on the outside, I took that as a personal challenge for the rest of my life!
In Business
Josie & Jane is a pandemic project and a labor of love. Named after both of my grandmothers, my vision has been to create one-of-a-kind pieces that honor the past with an eye on the future. I use vintage patterns, fabrics, buttons and trims and give them new life. No new resources are used in my production. My garments are the definition of slow and sustainable fashion! They are handmade in small batches, with thoughtful finishings for comfort and long life. I hope that these pieces will be passed on to generations to come. I put careful time into every Josie & Jane piece, ensuring every garment is unique and every detail just as special as my grandmothers were to me.
Fashions by Michele Alford
Linen Romper with Daisy Appliques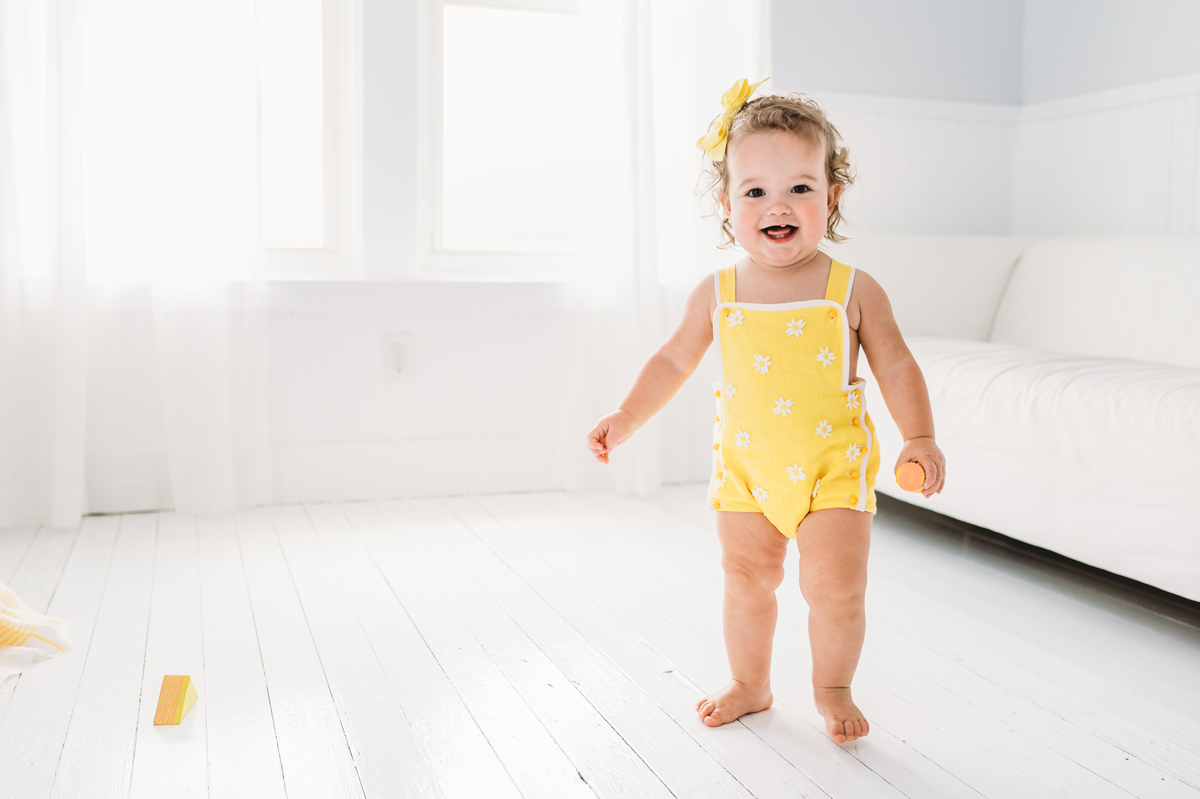 A toddler holds a wooden block. She is wearing a yellow linen romper made from a vintage pattern, using all vintage materials, including daisy appliqués left over from the designer's wedding in 1999. Photograph by Sabrina Gebhardt Photography
Daisy Floral Circle Skirt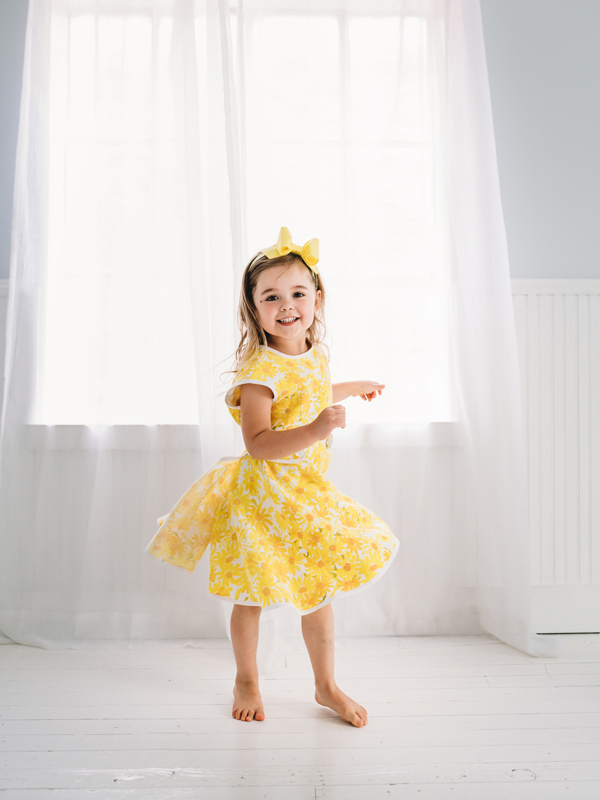 Yellow Daisy Dress made from a vintage tablecloth A young girl swirls in her dress, made from a vintage pattern and with a vintage Vera Neumann tablecloth. Photograph by Sabrina Gebhardt Photography
Blue-and-white Batik Diaper Set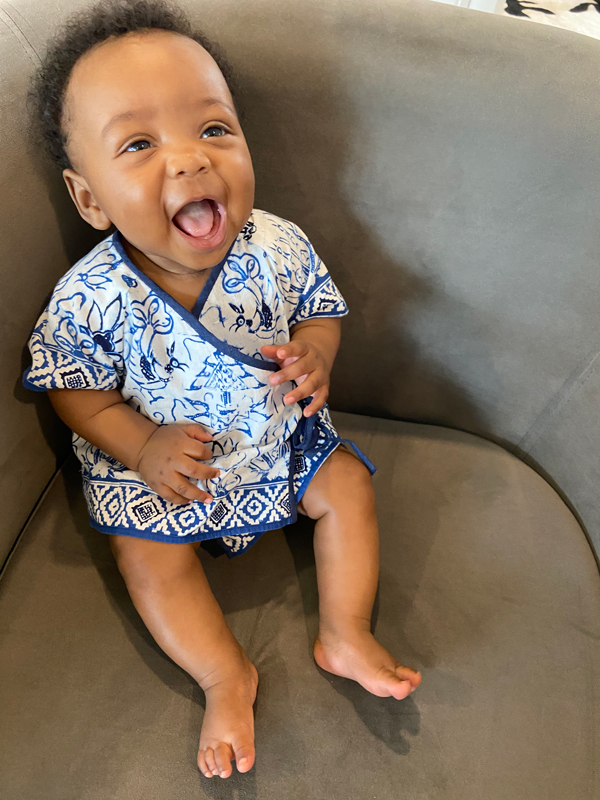 A smiling baby sits on a beige chair, wearing a diaper set made from vintage blue-and-white batik napkins.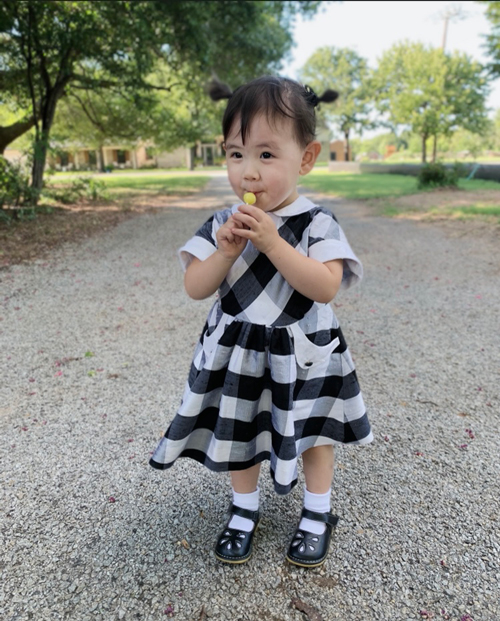 Black-and-white gingham dupioni silk dress with white silk collar, cuffs and pocket details. The buttons are antique Jet. Photo courtesy of Tracy Bristol.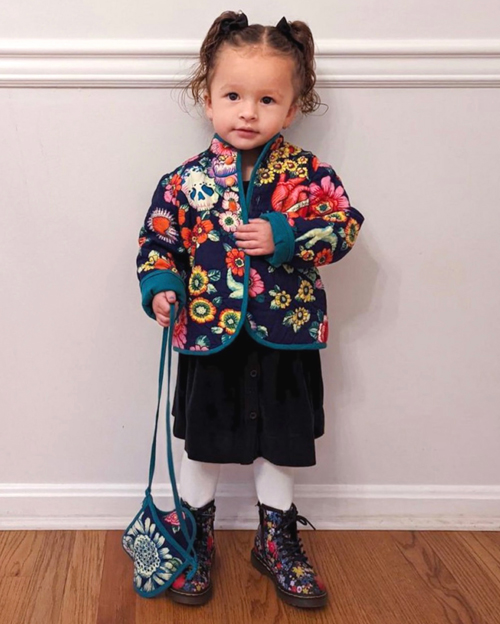 Custom Quilt coat and crossbody bag made from Frida Kahlo fabric, hand quilted by designer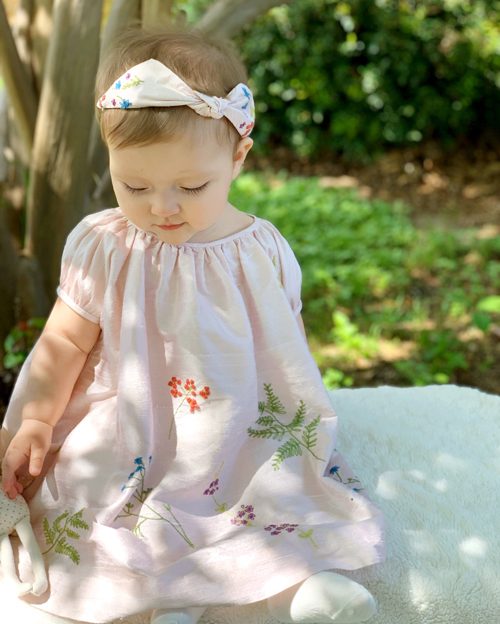 Silk, hand-embroidered dress and matching bow, with wildflowers.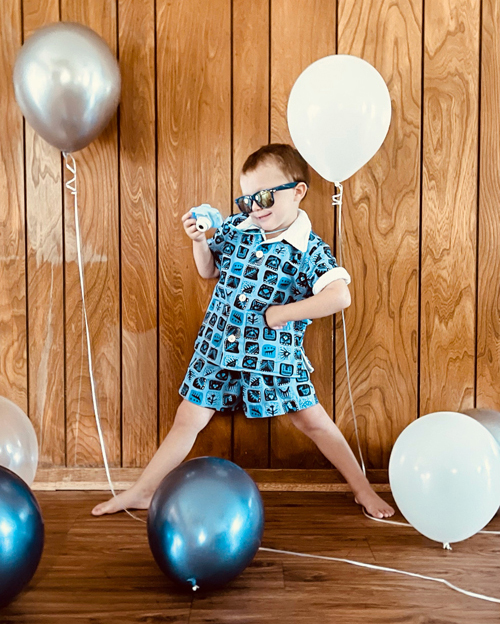 This preschooler is joyfully modeling a "cabana boy" set made from vintage barkcloth fabric printed in a Tiki pattern. The shirt is lined in terry cloth and the shorts are a bathing suit. Photo credit: Alma Pearson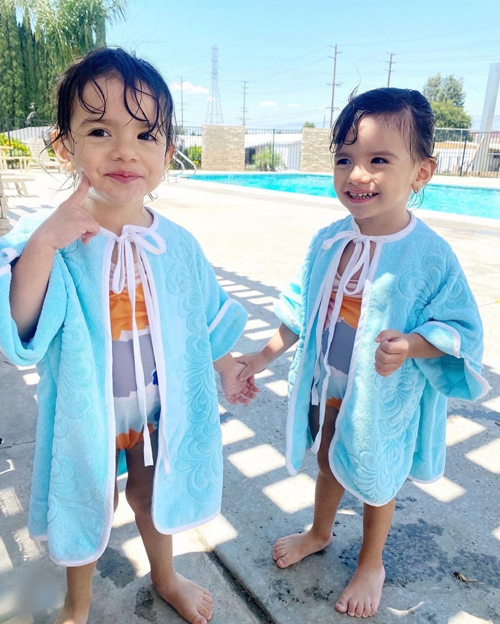 Bathing suit cover-ups are made of vintage sculpted towels, bound with bias cut from a vintage damask tablecloth.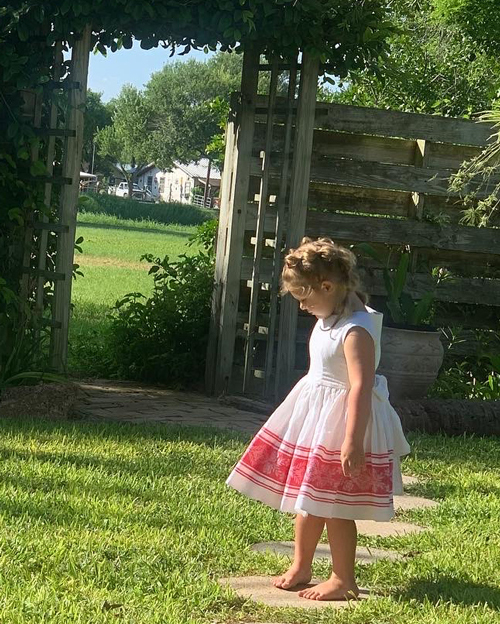 Vintage tablecloths make the best dresses! The red and white rose-patterned border of the vintage damask was used as the hem of the dress. Photo credit: Annie Robertson.