Advancement Board Highlight and Welcome: Daisha Board, owner and curator, Daisha Board Gallery, Dallas, new member and first Black gallerist of the CVAD board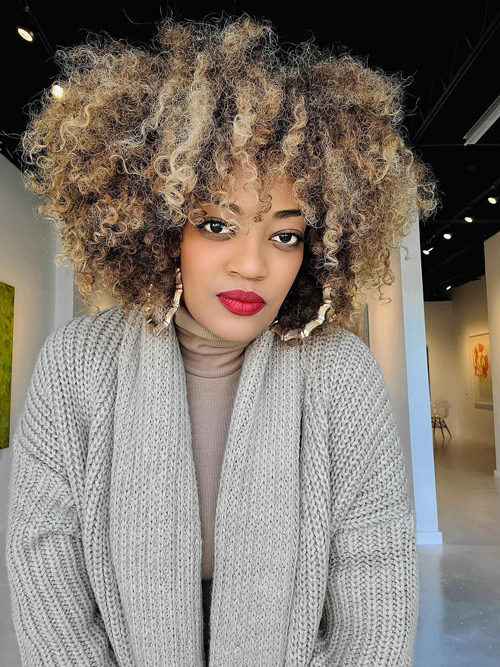 Founded by Daisha Board, the Daisha Board galleries are contemporary art galleries representing BIPOC, LGBTQ+ and artists with disabilities locally and abroad in various mediums that include mixed media, sculpture, photography, installations, performance art and digital media.
Located in the evolving West Dallas area, near the Tin District, Trinity Groves and the Belmont Hotel, with a second location inside of The Joule Hotel, Dallas. The galleries focus on optimum visibility, inclusion and acquisitions for marginalized artists. The Joule Hotel now has the first Black-woman-owned contemporary art gallery in Downtown Dallas, furthering opportunities for visitors to engage with a full roster of extraordinary artists.
Board has curated, juried and collaborated on exhibitions and projects in traditional and non-traditional art spaces throughout Dallas, including The Arlington Art Fair, The Other Art Fair, African American Museum of Dallas, Dallas Contemporary, 500X Gallery and City of Dallas Office of Arts and Culture.
Board is a graduate of University Bethune-Cookman University, a historically Black college, with a B.A. in political science and African American studies.
The CVAD Advancement Board aims to help develop alumni, community and public support for the college and bolster philanthropic efforts to secure new major gifts to support the college.
The CVAD Advancement Board's mission is to inspire, empower and engage alumni, friends, and the community to build a legacy of philanthropy to financially support CVAD's mission and make a positive difference in the lives of our students, faculty and programs.
Daisha Board Gallery – West
2111 Sylvan Ave.
Dallas, TX 75208
Wednesday to Saturday | 1–6 p.m.
Daisha Board Gallery at The Joule Hotel
1604 Main St., Ste. 100
Dallas, TX 75201
Monday, Tuesday and Thursday: 11 a.m.–6 p.m.
Friday and Saturday | 11 a.m.–7 p.m.