The senior curator at the Modern Art Museum of Fort Worth will be judging the student work submitted for the 60th Annual Voertman Student Juried Exhibition. Out of more than 150 expected submissions, Andrea Karnes ('89, BFA, Art History) will curate the final selection for the Jan. 30–Feb. 15, 2020 exhibition in the Cora Stafford Gallery.
Karnes, who grew up in Fort Worth, earned art history degrees from the University of North Texas and Texas Christian University. She has worked at the 53,000-square-foot Modern Art Museum of Fort Worth since 1989 where she started as a receptionist. After her promotion to gallery registrar Karnes had to travel with art that went out of the museum on loan, so with an active loan program, she saw much of Europe, the U.S. and Mexico. After earning her master's degree in art history, she was promoted to assistant curator, then associate curator and in 2005, to curator.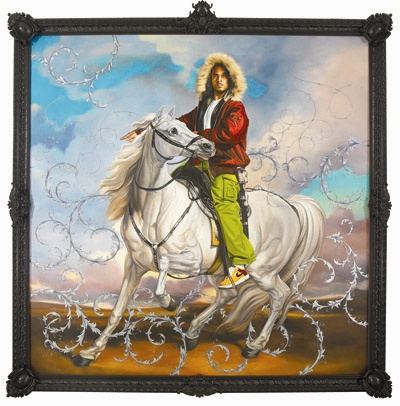 One piece she helped to acquire for the museum's permanent collection is Kehinde Wiley's Colonel Platoff on His Charger, which is a portrait of a young, urban man who has replaced the original sitter in what looks like an 18th-century equestrian portrait.