Stephanie Wachel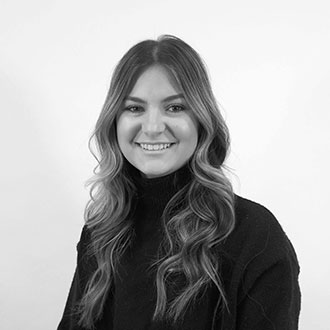 Project Industry: Residential
Favorite quote: "be happy with what you have while working for what you want." - Hellen Keller
Stephanie Wachel is passionate about people and design. During her studies at the university of north texas, she realized her initial major of psychology was overshadowed by her deep interest and love of residential interior design. Having switched majors, she began searching for an opportunity to work for a high - end residential firm in Dallas. Through her professional experiences, Stephanie experienced a broad range of projects, from new construction to renovations, where she offered her particular insight to a varied list of residential clients. Stephanie plans to continue building her portfolio in high - end residential design across the Dallas fort worth area after graduating in May of 2022.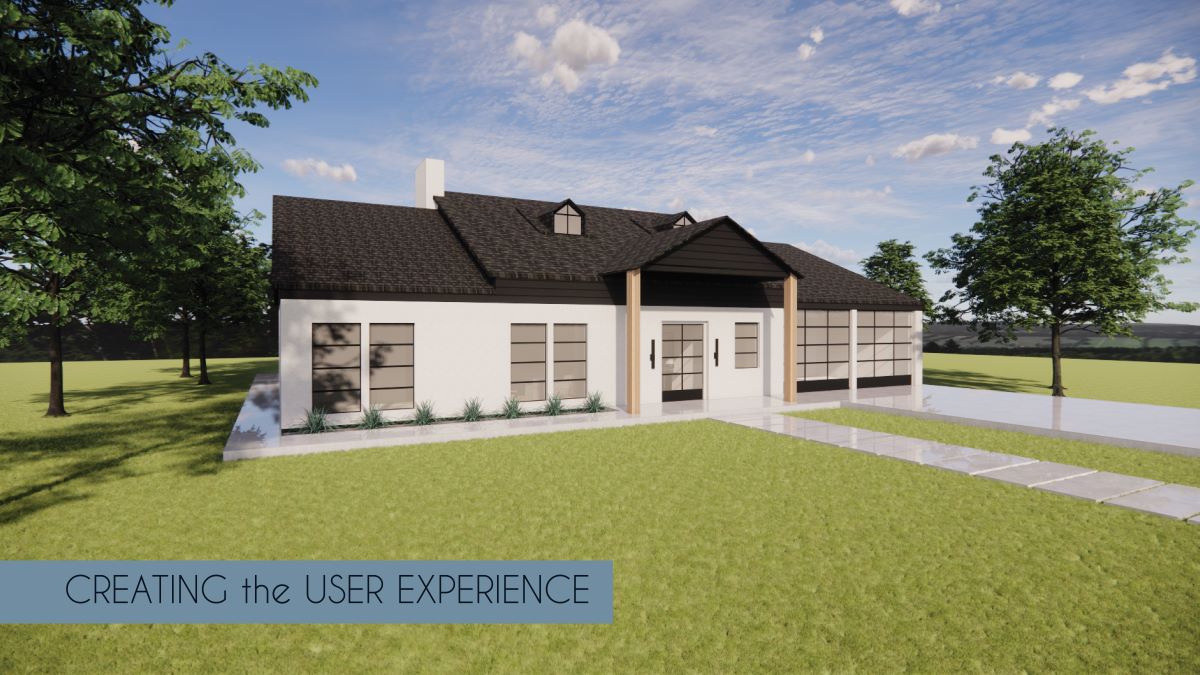 Slide 1. The front exterior of the residence, finishes are white stucco with black wood trim and black roofing. The landscape is surrounded by trees and greenery.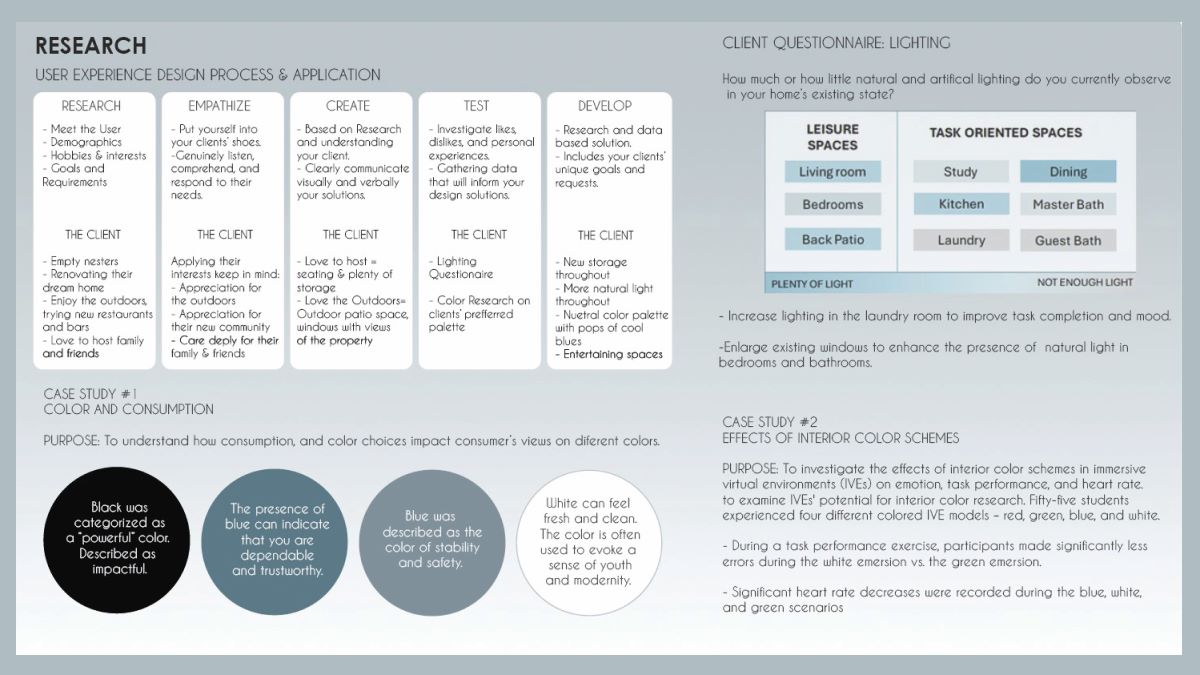 Slide 2. This project is based on the user experience design process which focuses on the user, or in this case the clients, experience in a given environment or using a product. By practicing empathy, designers can produce better solutions for their clients.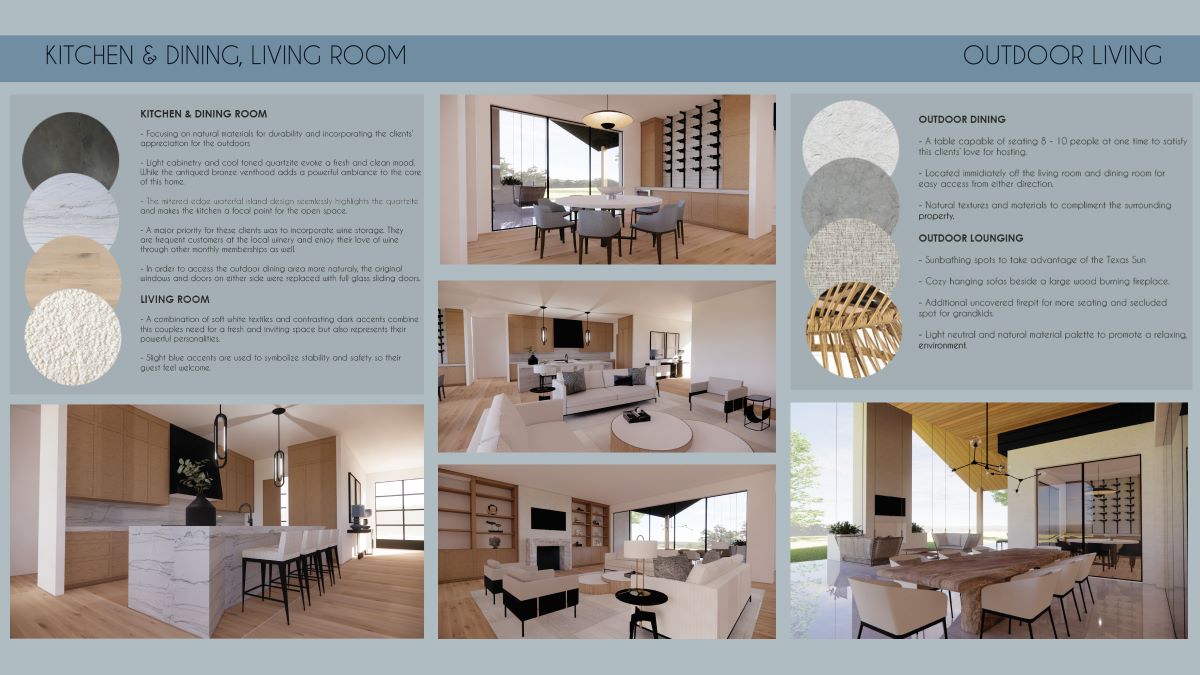 Slide 3. Focus spaces for this project started with the kitchen, dining room, and living room. Natural materials are implemented to relate to the clients' love of nature. Soft blue accents symbolize the clients' reliable and dependable personalities. Contrasting pops of black draw attention to the kitchen and dining room on the vent hood and wine storage unit. Drawing people into the main socializing areas of the house.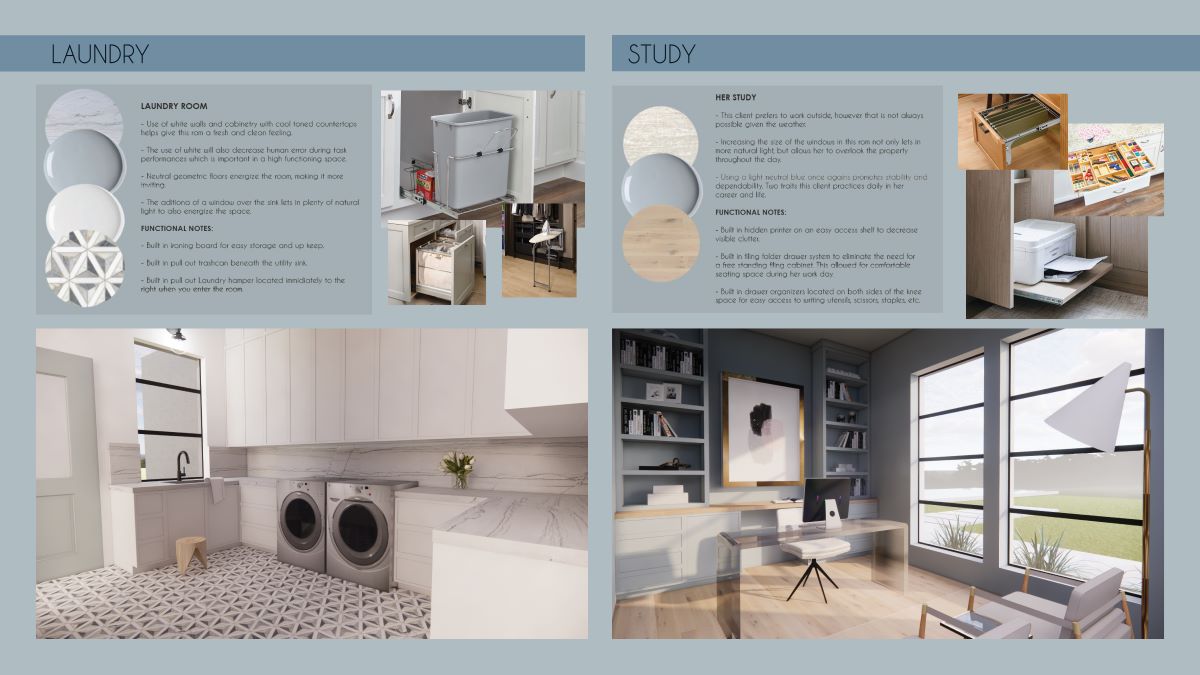 Slide 4. The remaining focus areas are the laundry room and utility room. These spaces rely a lot on functionality, color, and lighting. Both rooms are flooded with natural light. The study is painted a soft grey - blue floor to ceiling, symbolizing dependability once again. However, this time in a working environment as this client works remotely.