Cassidy Soape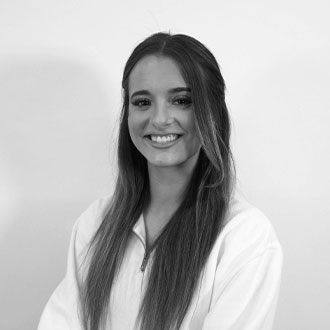 Project Industry: Hospitality
Favorite quote: "style is a way to say who you are without having to speak."
Driven by an innate love for design, Cassidy Soape strives to create spaces that tell a story. She believes that differences among personalities and cultures should be celebrated and expressed with distinctive and imaginative interiors. Drawing from her empathetic and creative nature, Cassidy utilizes a client - centered approach to amplify and bring life to her designs. After graduating from the unit design program, Cassidy is eager to embark on new opportunities curating high - end commercial real estate developments.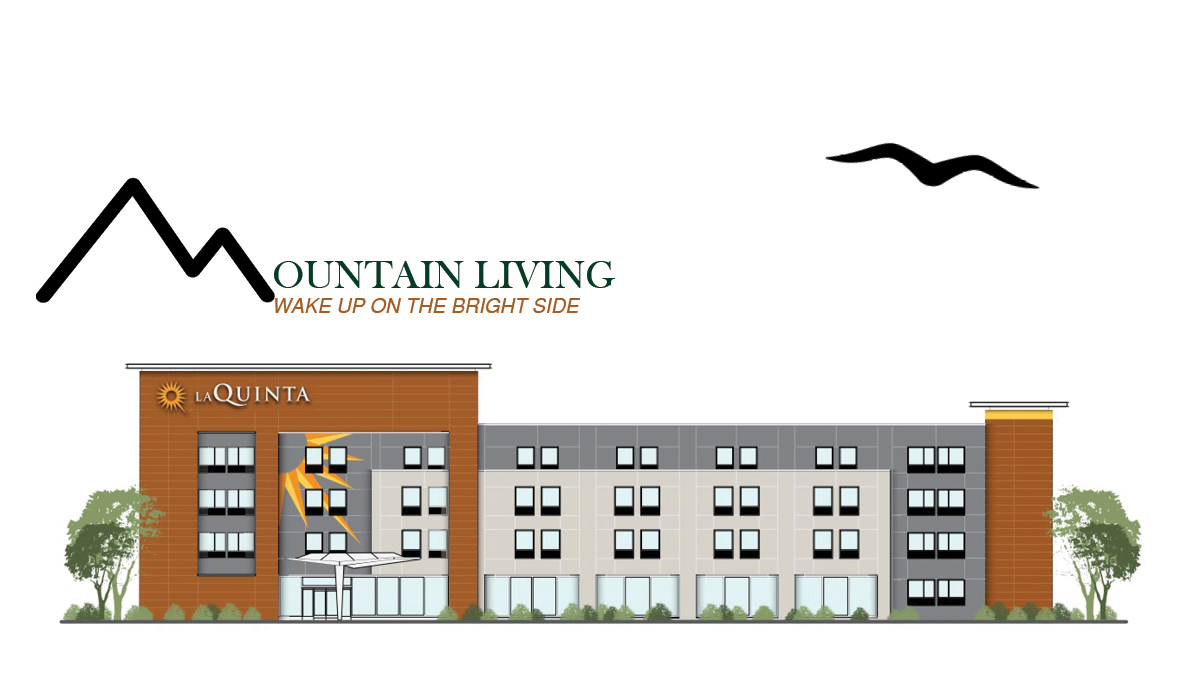 Slide 1: Titled mountain living and subtitled wake up on the bright side. Exterior elevation of la Quinta hotel. The building is surrounded by landscaping. The north-facing facade features a warm color scheme and windows that extend across levels of the hotel exterior.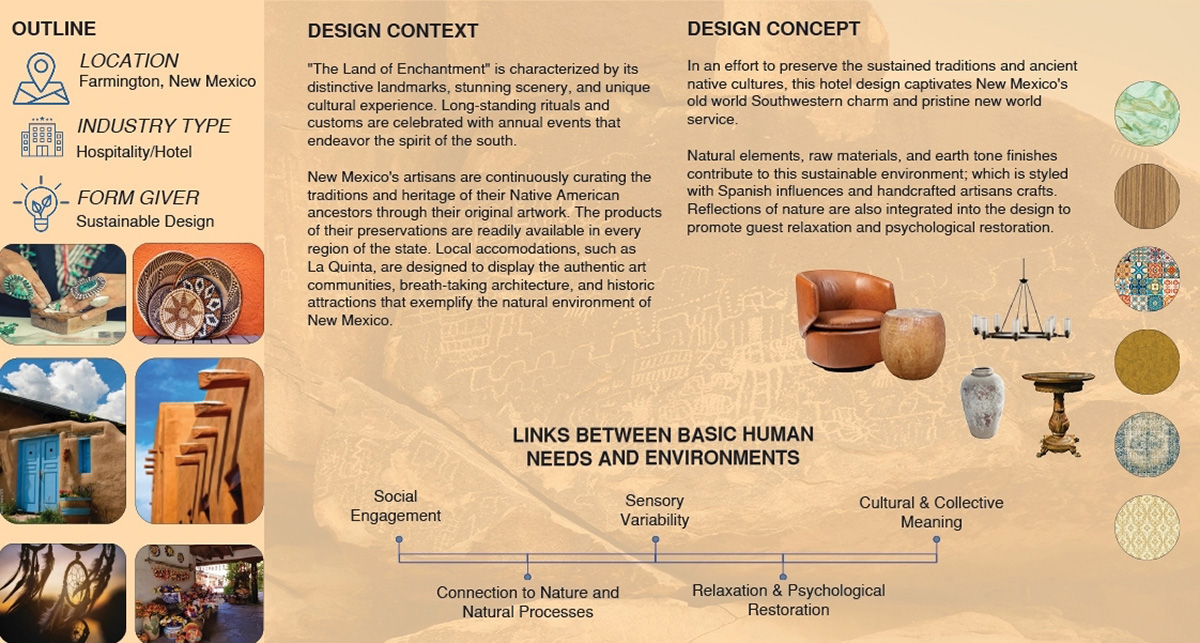 Slide 2: The project outline; including location, industry type, and form giver. Below the outline, is a collage that helps communicate the concept and the culture of New Mexico; Including artisans, their artwork, and distinctive architecture that is frequently associated with the southwestern style. The design context, the design concept, a bulleted list of links between basic human needs and environments, and a visual of ff&e selections utilized in the project. Furniture displayed includes a leather swivel chair, teak oil accent table, carved & gilt side table, chandelier with cylindrical shades, and concrete pot. Finishes displayed include marble, wood, mosaic tile, carpet, and accent wall vinyl.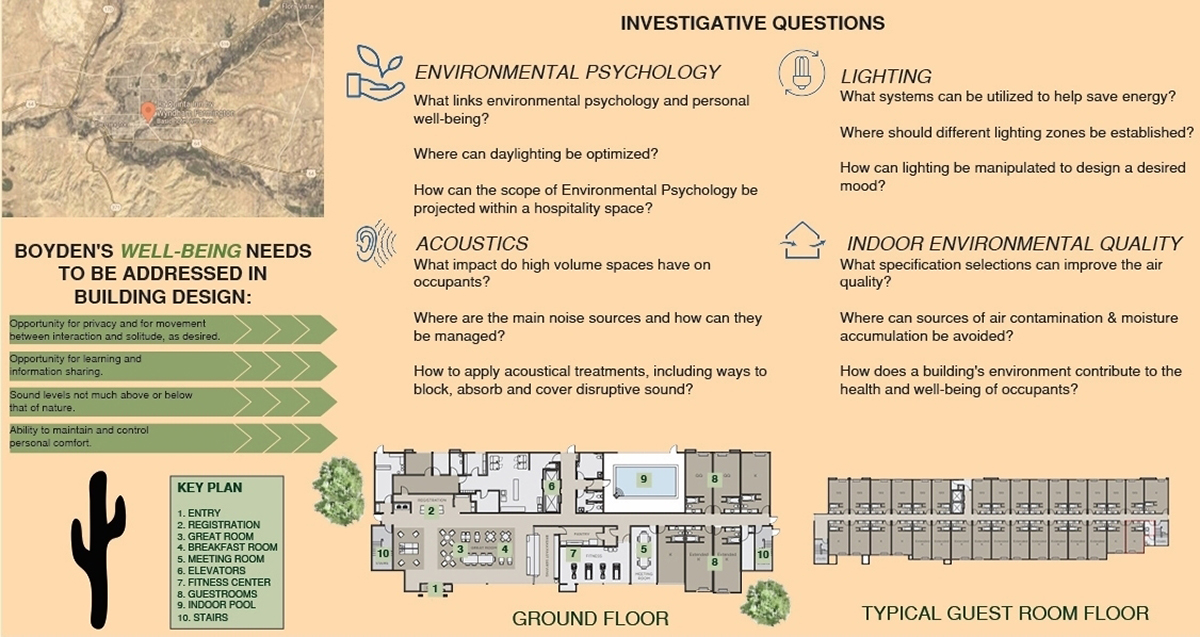 Slide 3: Google maps image pinpointing la Quinta in Farmington, New Mexico. A few examples of Boyden's well-being need to be addressed in building design. A key plan coordinating with a floor plan of the prototype ground level and typical guest room floor in a la Quinta hotel. Investigative questions to find sustainable solutions that retain the realms of the scope spectrum. The questions are derived from the areas of focus that are presented as subtitles, including environmental psychology, acoustics, lighting, and indoor environmental quality.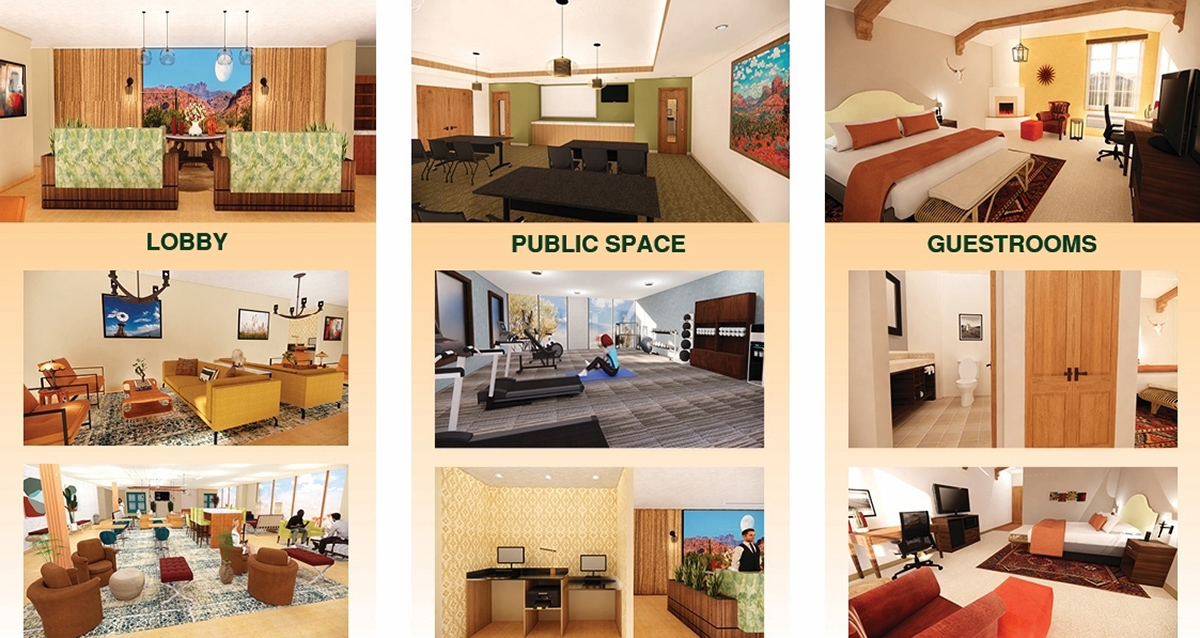 Slide 4: Rendered images of the La Quinta lobby, public space, and guestrooms. The lobby renders represent the reception, great room, and breakfast area. The public space renders represent the meeting room, fitness center, and business center. The guestroom renders represent opposing perspectives of the space in addition to the bathroom