Siddhant Sanchala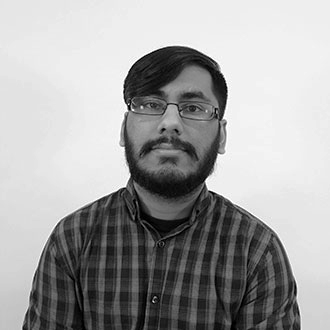 Project Industry: Commercial
Favorite quote: "a new idea must not be judged by its immediate results." - Nikola Tesla
I have always held curiosity high in my mind. Growing up, discovering the reasons behind anything and everything always excited me. It is not a surprise that interior design provided me with limitless opportunities to satisfy my curious potential. After all, it's a field of constant change. Although there are no succinct ways to describe my experience over the last four years at UNT, I have had many challenges and many opportunities for growth. I am appreciative of all my professors and peers for sharing their knowledge and time with me and thankful for the experiences I have gained. I've always believed that part of learning is extending a line to others. I hope that I can use what I have learned from my time in the program to make a positive impact. In that sense, there is a lot of work to be done and a lot left to discover.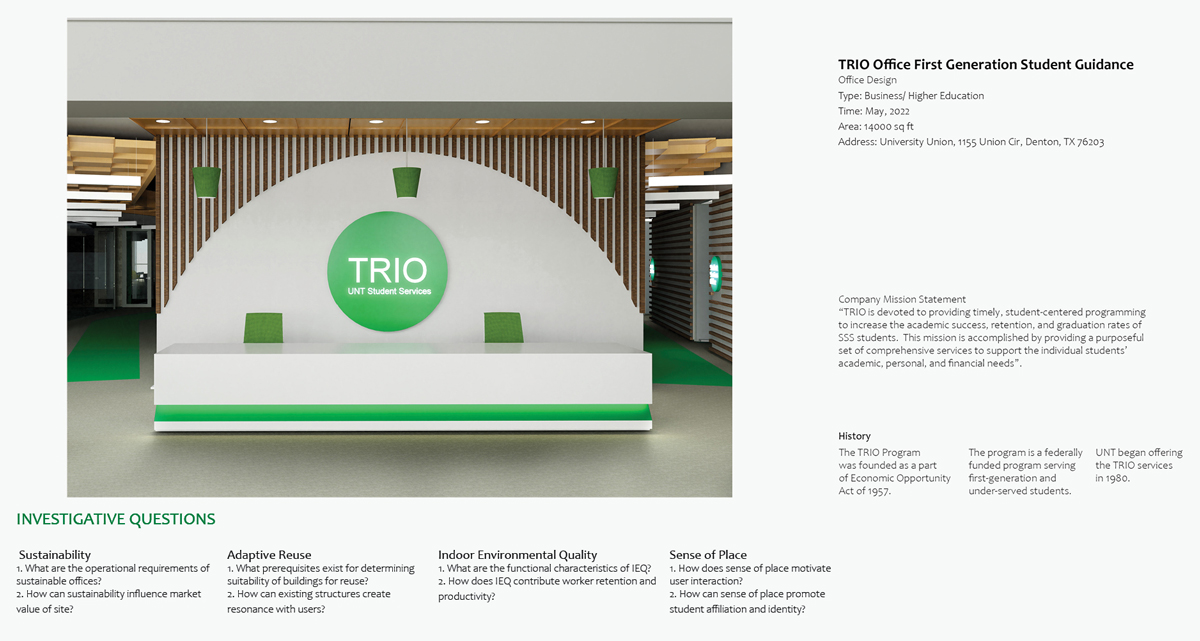 Project outline. Historical and program context about the trio program. The image displays the reception and lobby space of the proposed trio office.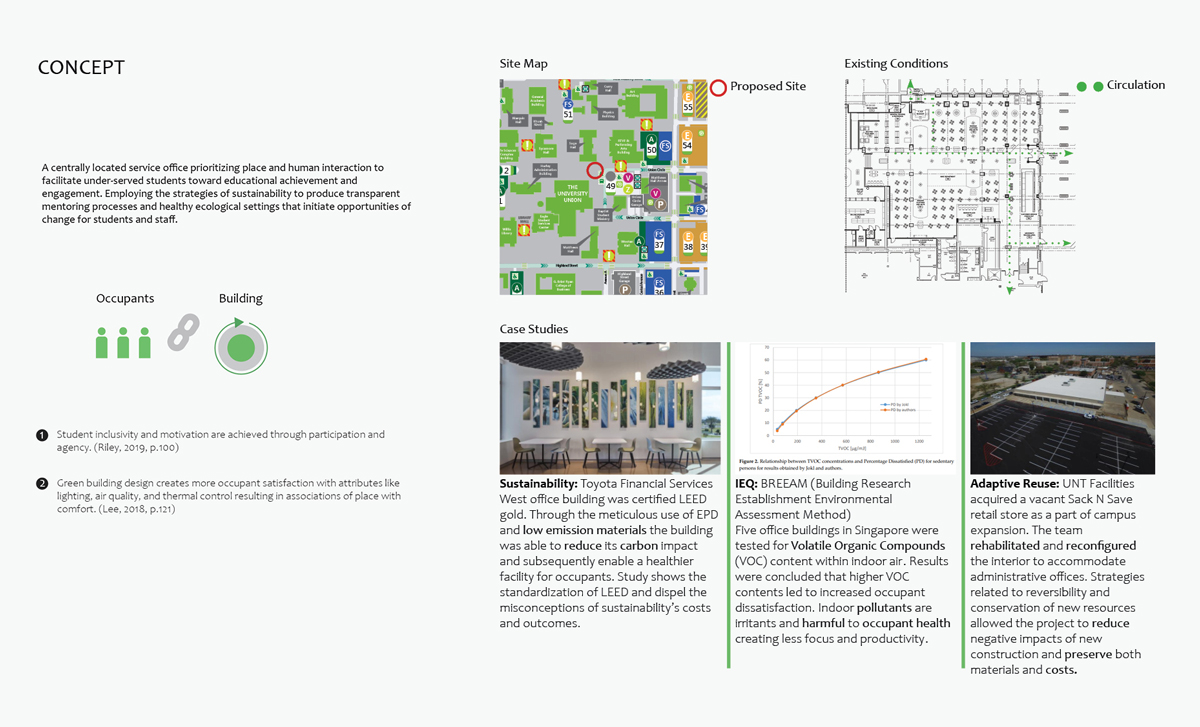 The slide displays concept statement. Images are a map of UNT highlighting the proposed site and a floor plan of existing site conditions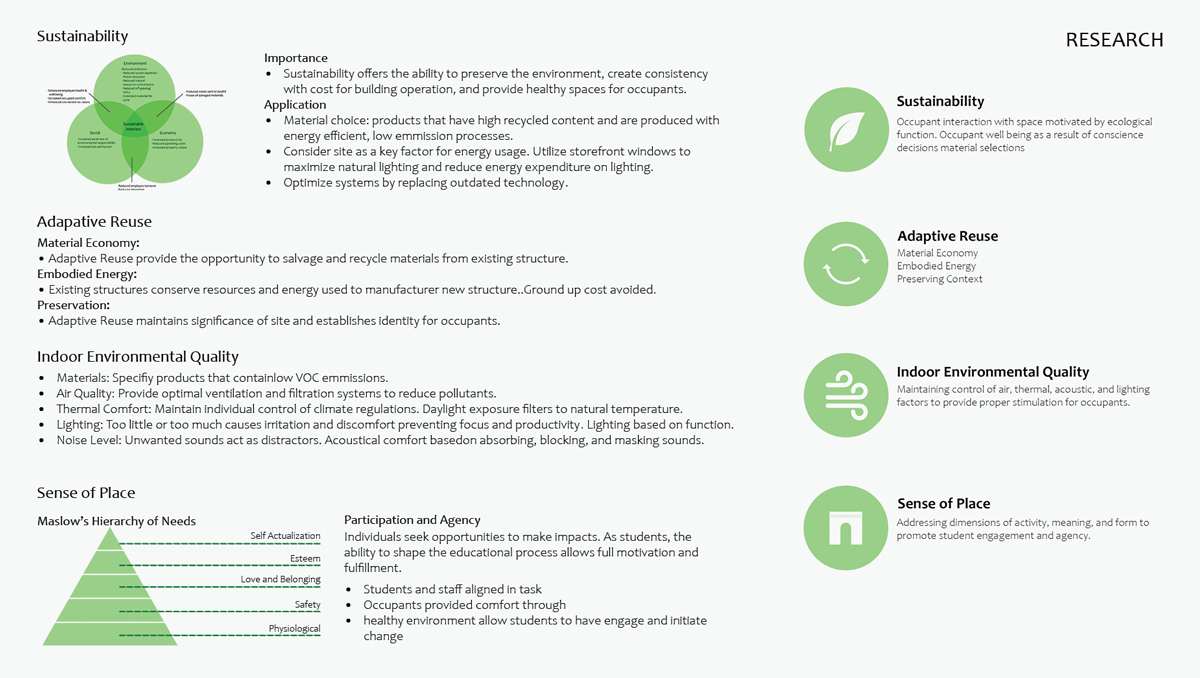 The slide has green symbols related to research concepts of sustainability, indoor environmental quality, adaptive reuse, and sense of place. There is a tier diagram at the bottom left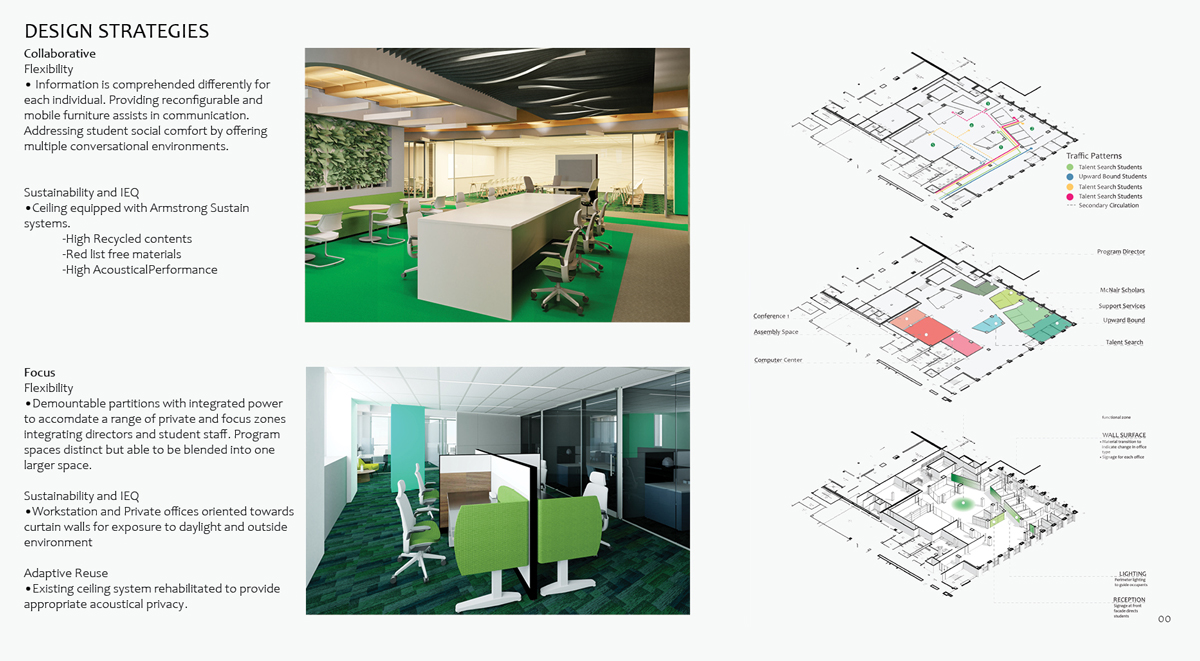 Image floor plan diagram that defines wayfinding as a method of information retrieval for students on the right side. Individual areas such as the focus and collaborative zones are displayed on the left side of the screen. The top image is collaboration and the bottom image is the focus.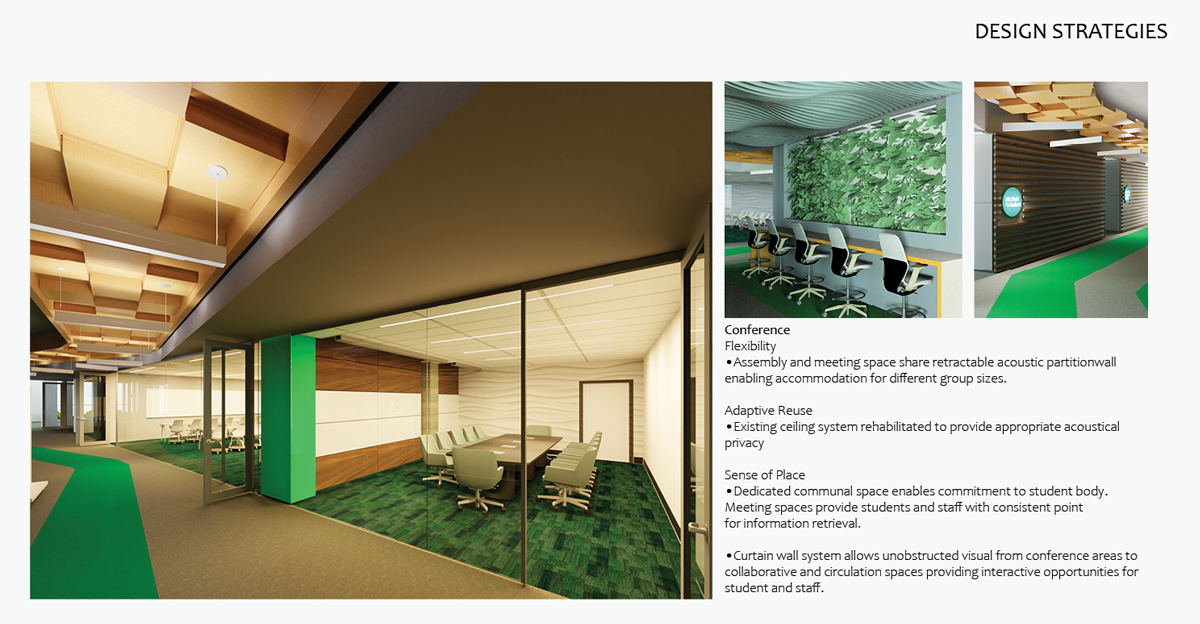 Image of conference space addresses flexibility and long - term use through integrated technology such as retractable partitions. Additional images on right side are of collaborative zone and hallway signage.