Hannah Matthew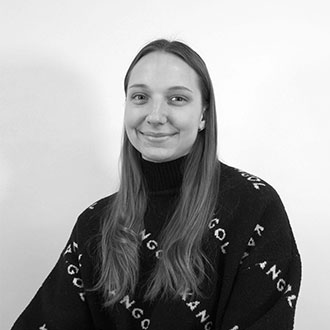 Project Industry: Hospitality
Favorite quote: "Keep noticing what is beautiful. This too is a practice in joy." - Morgan Harper Nichols
I've always enjoyed looking at pretty things. I mean, who doesn't, right? as a child, I was the queen of asking my mom and dad if I could refresh my room, whether that be rearranging the furniture, painting the walls a new shade of pink, adding new pillows - literally anything I thought would make my space more beautiful. They always said yes. They always supported and advocated for my creativity and success. I am so thankful for Scott and Renee. Four years ago, when I told my parents that I wanted to walk away from my full - ride athletic scholarship to pursue an interior design degree at UNT, I was unsure of how they would react because we had all committed so much time, money, and effort to developing my volleyball career. None of that mattered to them, what weighed on their hearts the most was my happiness. I have found so much happiness through pursuing an interior design degree at UNT. Rest assured, there have been plenty of sleepless nights and meltdowns, but they have all been worth it. The self - development, skillset, and friendship that the interior design program has initiated and facilitated over the course of my academic journey are unmatched and unforgettable.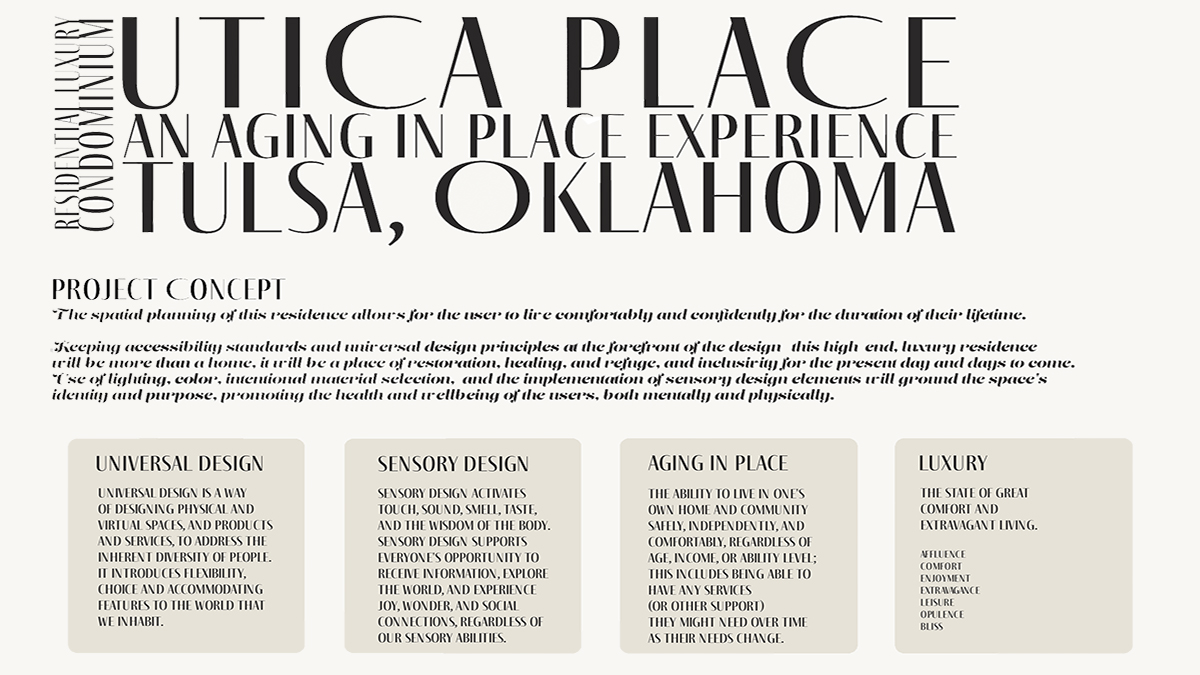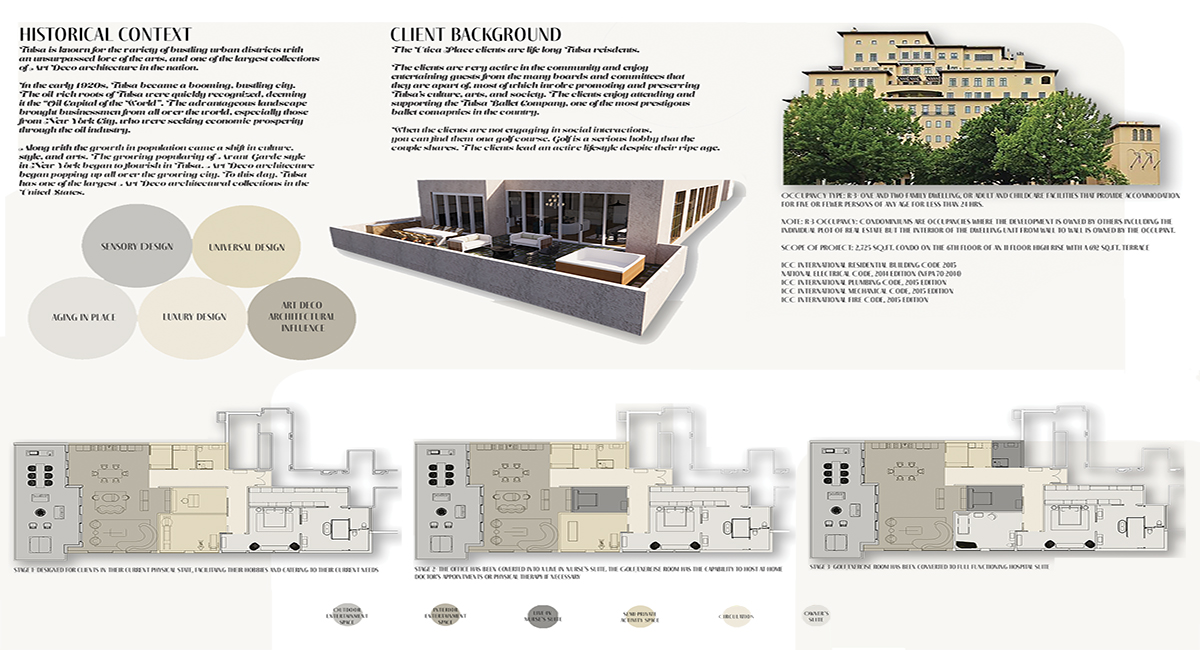 Background information on client, project context, existing conditions (both verbal and image of building exterior), conceptual diagram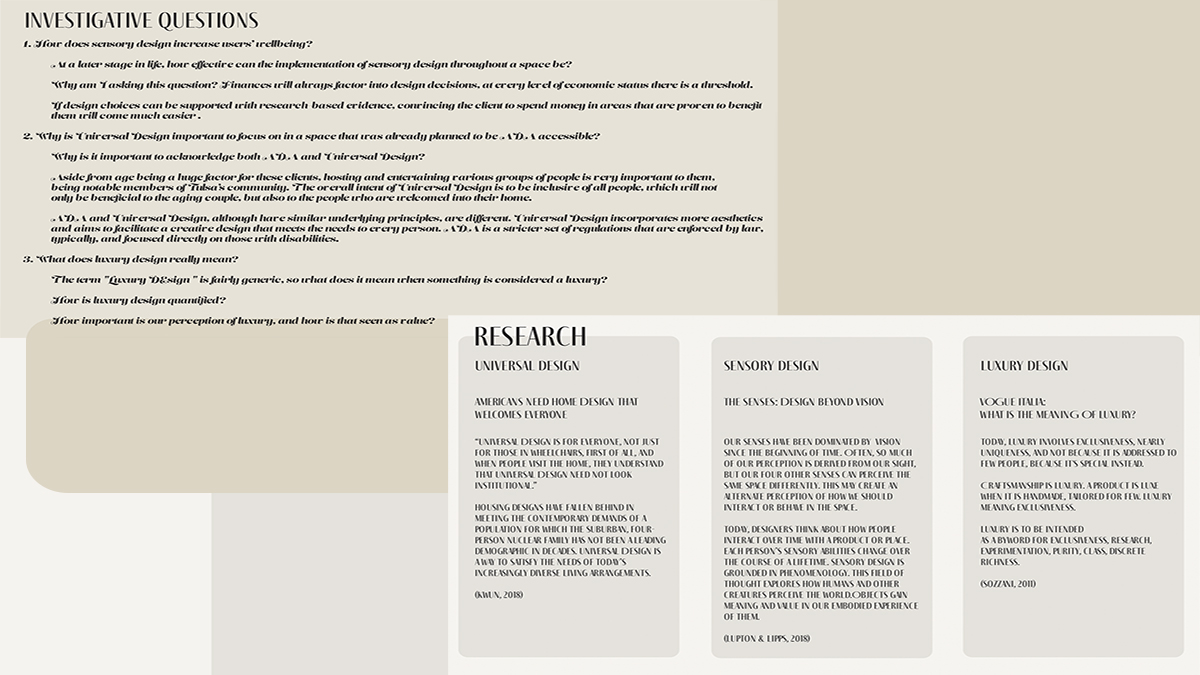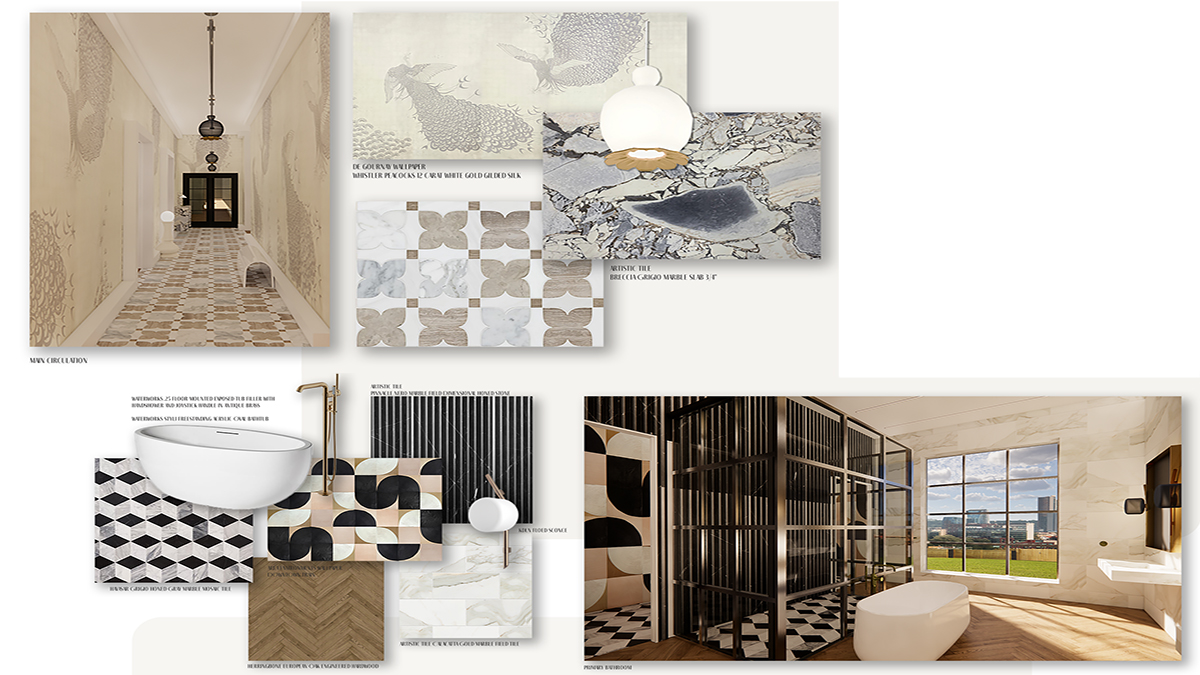 Rendering of the primary bathroom and main circulation path with materials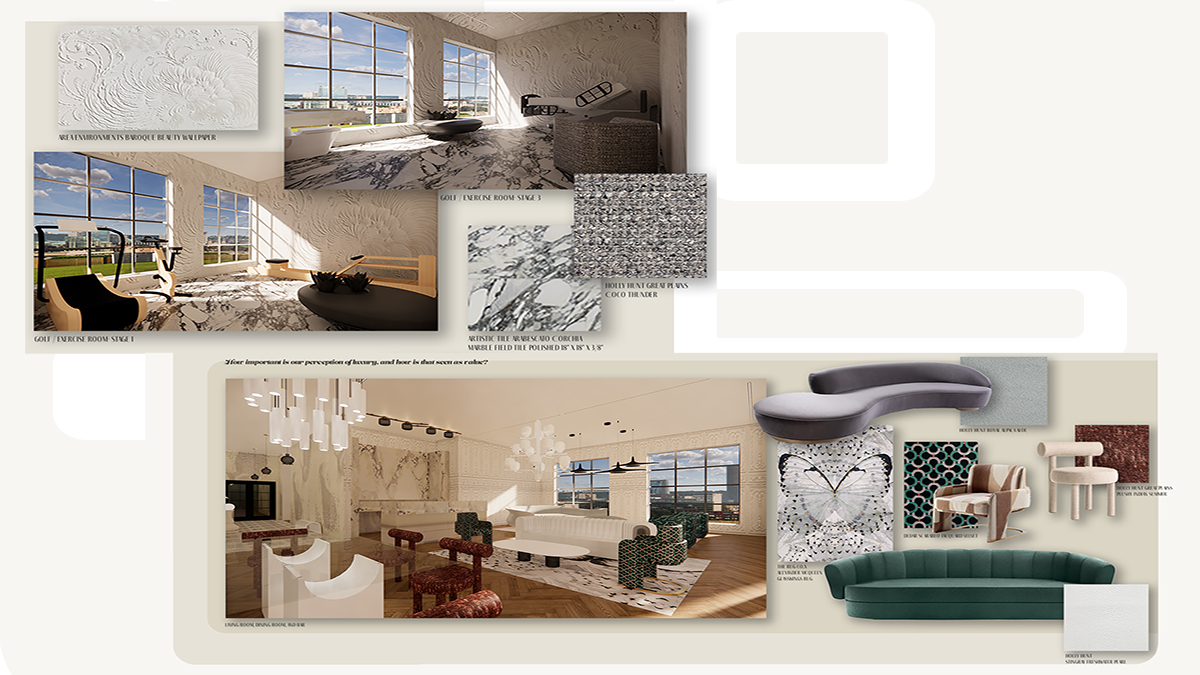 Rendering of living, dining, and bar and stage 1 and stage 3 of the golf/exercise room transformed into a fully functioning live - in hospital suite.