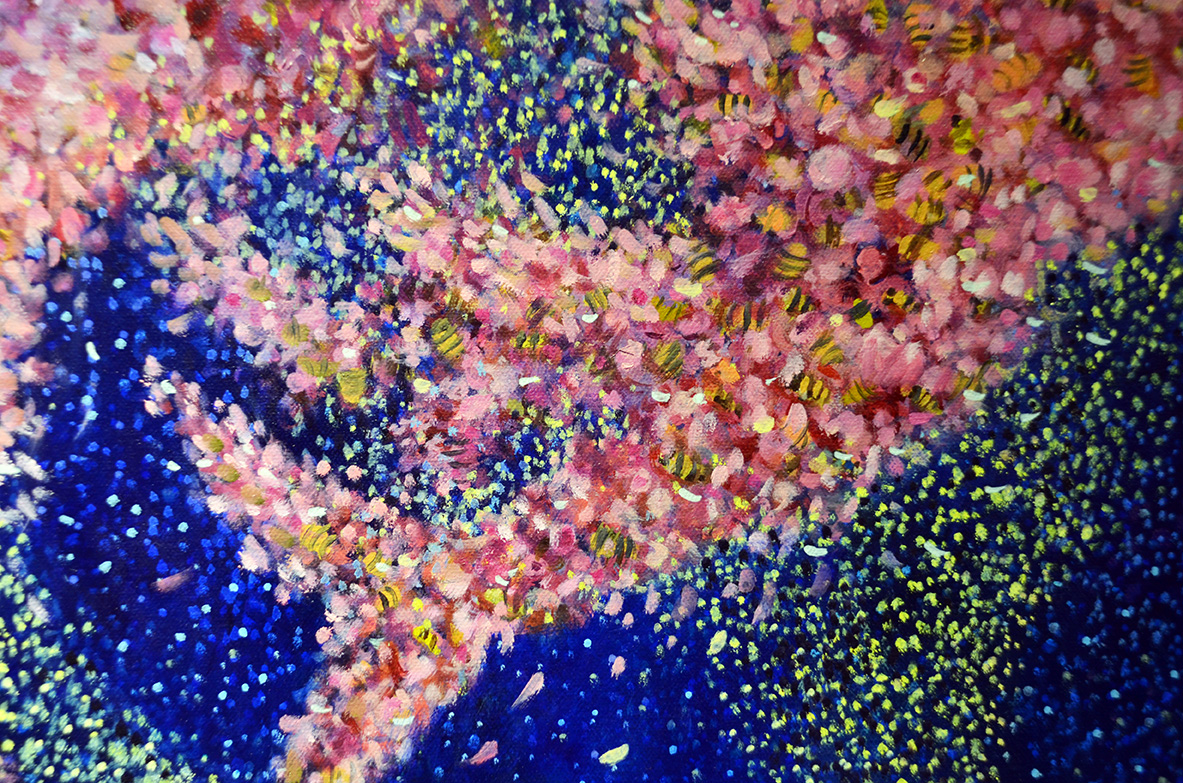 Institute for the Advancement of the Arts selects Elaine Pawlowicz as 2020-21 Faculty Fellow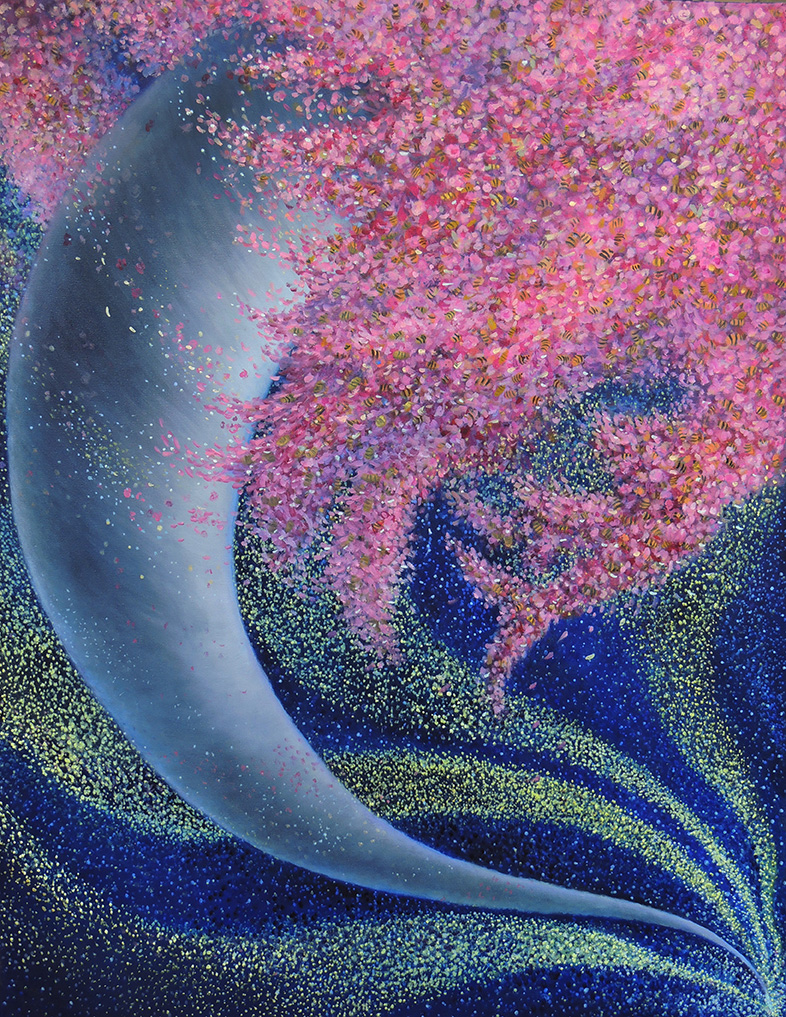 UNT's new 2020-21 IAA Faculty Fellows includes Elaine Pawlowicz, associate professor, drawing and painting, CVAD Department of Studio Art, in this year's selection of three UNT faculty who support and advance excellence in the visual, creative, literary and performing arts. Each year, the institute selects professors to be part of the Faculty Fellows program that enables UNT faculty to focus on creative endeavors for a semester and then bring their enhanced perspectives to teaching.
Pawlowicz will create new paintings to depict how emotional politics can create social change, and she'll develop an installation of sci-fi paintings sharing the resiliency of the human spirit. Also selected as an IAA Fellow is Drew Schnurr, assistant professor of composition and media art, who is developing an augmented reality application to make music more accessible and engaging through an immersive, interactive classical music concert hall experience. And Sally Vahle, assistant professor of voice and acting, will perform in Dear Donald, Dear Hillary (Their Secret Correspondence), tweaking the play to reflect current politics as it tours theatre festivals in the U.S. and Canada.
More about Elaine Pawlowicz
Pawlowicz will be creating a body of new paintings following research trips to Joshua Tree National Park and Los Angeles and participation in a six-week artist residency in South Africa and Kenya. She also will visit Port Elizabeth, the birthplace of Nelson Mandela, to learn more about this crucial center for anti-apartheid. Pawlowicz will paint directly from natural phenomena both on land and sea and reinterpret observations into her narrative paintings from imagination. Her goal is to depict how emotional politics can be harnessed to create social change. She'll also develop an installation of sci-fi paintings sharing the resiliency of how the global human spirit endures both natural and psychological disasters but still finds the will to move forward. She hopes to exhibit her work in impactful national and international venues.
Pawlowicz is known for paintings inspired by the Chicago Imagist tradition, a type of magical realism where the space is flat with an idiosyncratic perspective. Her work has been exhibited in many national solo and group shows. She also was commissioned in a highly competitive process by the city of Chicago to paint 12 large-scale paintings for permanent installation at the city's Oriole Park Library.
Image: Stinging Spout, oil, 30"x40" by Elaine Pawlowicz