Lauren Cross, assistant professor in interdisciplinary art and design studies, and Liss LaFleur, associate professor in Studio Art: New Media Art, will receive a semester off from teaching to pursue creative research after receiving faculty fellowships from the UNT Initiative for the Advancement of the Arts. The IAA serves to promote artistic and creative expression at UNT.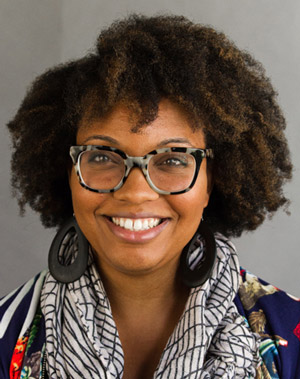 During her fellowship time away from teaching, Lauren Cross plans to curate an exhibition titled "Taking it to the Roots: African American Artists & Fiber Traditions" to build upon her ongoing research exploring the history and impact of African American women artists and their fiber traditions. The proposed exhibition project will feature the works of both male and female artists of African descent who are creating artworks that either engage with fiber art traditions or reference them in their work.
Recently, Cross was awarded funds for travel and student research assistance to support her writing on African American artists and fiber art traditions through the 2021-2022 Scholarly and Creative Activity Award. The IAA Faculty Fellowship will allow Cross to extend that support even further by providing the time and research support needed to expand her book project to a greater audience. She also aims to connect its relevancy to the field of contemporary art through the works of contemporary African American artists in the United States. Her writing will be published in the upcoming manuscript, "African American Women Artists & the Fiber Tradition: History & Impact."
Interested in completing the fellowship during the Fall 2022 semester, Cross says it will give her time to plan the exhibition schedule in partnership with the CVAD Galleries and identify and confirm artists who might be available to participate in the exhibition. She also will take time to write and edit the content for the exhibition catalog, organize public programming, and identify future exhibition venues that will allow the show to travel across the United States.
---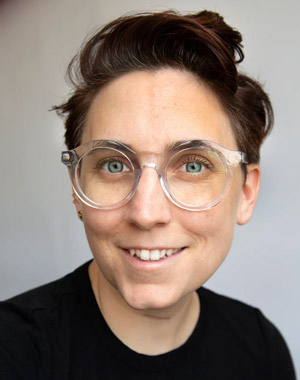 The Queer Birth Project, an ongoing collaborative, arts-based research project developed by Liss LaFleur and Katherine Sobering, assistant professor of sociology in the College of Liberal Arts and Social Sciences, will be the focus of this fellowship. LaFleur and Sobering also collaborate with the Arthur and Elizabeth Schlesinger Library on the History of Women in America at Harvard University for their project.
As an example of innovative interdisciplinary research, the LaFleur-Sobering team sought concurrent faculty fellowships in the Spring of 2023 to advance this creative research project through a publication and exhibitions in New York City and Dallas.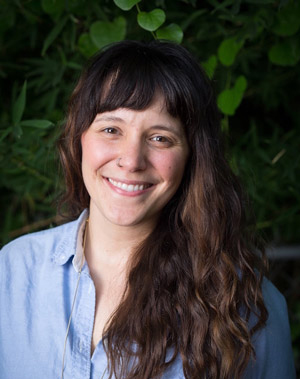 In 1981, the feminist artist Judy Chicago posed the question: how do women feel about all aspects of birth? In the resulting "Birth Project," Chicago conducted an original survey and then collaborated with needleworkers in the U.S. to create a series of artwork that celebrate "the birth-giving capacity of women along with their creative spirit."
Forty years later, for The Queer Birth Project LaFleur and Sobering propose to use Chicago's methods and archival materials as a model to expand upon this question and explore the birthing experiences of queer people in America. Representations of childbirth in Western art and culture have long excluded the lives of lesbian women and non-conforming bodies. From DIY insemination to in-vitro fertilization, both scholarly and artistic attention to queer, LGBTQ+, childbirth and same-sex parenting is still relatively new, and unique challenges are imposed by mainstream society. The Queer Birth Project aims to have an artistic, cultural, and scholarly impact by contributing to a national conversation relating to birth, family-building and feminism in America.
LaFleur's contribution to this project is to spearhead the artistic production and critical archival work. As an interdisciplinary artist researching queer identity and the future of feminism, her scholarship and creative activities span digital forms of activism, conceptual art strategies, and critical archival research.
As concurrent IAA fellows, their collective outcomes — the publication and exhibitions — will share their project with the UNT community and beyond, modeling arts-based research and interdisciplinary collaboration that directly contribute to UNT's R1 status.
Liss LaFleur website | Katherine Sobering website | The Queer Birth Project website